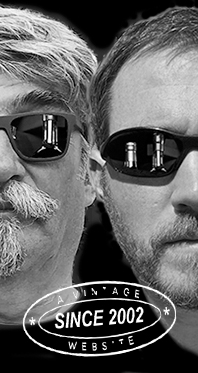 Home
Thousands of tastings,
all the music,
all the rambligs
and all the fun
(hopefully!)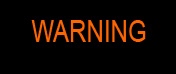 Whiskyfun.com
Guaranteed ad-free
copyright 2002-2020



Messy world sessions to put a proper end to a messy year

Number Two

Let's procéeed as if there were no Covid and fly to Israel first…

Milk & Honey 'Israeli Wine Cask' (46%, OB, Israel, 2020)
Does it make any sense to use some Israeli wine casks to mature an Israeli malt whisky? You decide… (I have to say I'm glad they don't make much wine in Scotland). Colour: deep gold. Nose: bready and 'world'. Guinness, cakes, bachelor's jam, cherry liqueur, some earthy pepper. Certainly better 'focused' than a Welsh whisky we tried the other day, on the other hand I'm not finding any watercress. Mouth: bites you a wee bit, with some pepper and leaves, while I'm not finding much fruitiness. Not quite a fan of this, while I'm quite a fan of M&H's more 'traditional' expressions, especially their very good 'Founder's Edition' from last year. Finish: a little bitter and dry. Comments: not totally for me, as expected, and perhaps a waste of excellent malt whisky if you ask me. BTW I'm sure the wine was good too, but both mixed together? I'm really not 100% sure, these combos being pretty tricky everywhere around the globe, in my opinion…


SGP:261 - 78 points.

You'll see, I'm not even scared…

Ninkasi 2016/2020 'Version Française' (46%, OB, France, for LMDW, 342 bottles)
This is a French single malt from Lyon that's a mix of both peated and unpeated malt, distilled in a cognac still, aged in Condrieu casks (so viognier I presume) and finished in Montagny, so chardonnay I suppose. Phew, even Bocuse's most elaborate recipes are simpler. Colour: gold. Nose: typical of a blended distillate, with notes of cognac (peaches, sultanas) and brioche dough, panettone, kougelhopf, with a little glass of fruity and citrusy IPA, then rather a lot of custard after a good two minutes. A pretty easy drop, pretty pleasant, not extremely malty. Another meta-brown spirit, would I say. Mouth: a rather pleasant surprise at first, with some nice fruity notes (preserved peaches) and the expected raisins (some burnt), but a rather acrid kind of wood smoke is coming through after a while, making it a little drying and bitter at the same time. Chlorophyll, leaves, rucola. Finish: medium, drier, rather on old walnuts and a little tobacco. The aftertaste is pretty bitter and green (peppercorn, bitter ale). Comments: I would say this is like Led Zep rehearsing in the late 1960s. Some great ingredients are there, but some fine-tuning remains to be done.


SGP:464 - 79 points.

I believe that's the thing with peat, it works only when there's either none, or very little, or rather a lot.

Mekhong (35%, OB, Bangyikan Distillery, Thailand, +/-2019)


A well-known drop that's always made tourists cringe, but I've heard they have improved it. It doesn't say it is whisky, but I remember it used to fifteen years ago. I've tried this several times alreandy but I do not 'follow' it as much as I follow, say Lagavulin 16. Colour: suspiciously golden. Nose: wood alcohol and a lot of Cointreau and other orange liqueurs, I find it a little nicer that last time but it's still pretty unlikely. Touches of chiselled coriander leaves – very Thai indeed. Mouth: rather weak but once again, I believe they improved the recipe a wee bit. Neutral alcohol plus a little pepper and plain sugar, then molasses and caramel. Finish: short and rather bitter now. Burnt sugar in the aftertaste as well as a little cheap coffee liqueur. Comments: I wouldn't advise you drink it without a lot of crushed ice, but then again, I don't think it's poisonous.


SGP:730 - 25 points.

Back to the EU (no pun intended)…

Waterford 2016/2020 'Single Farm: Sheestown 1.2' (50%, OB, Irish, 30,000 bottles)


This one for European and Asian markets. Does that include the UK? I liked some earlier 'farms' a lot, now this one's seen some American first fill, American virgin oak, French oak, and some vin doux naturel wood. Whew, another complicated recipe – marquetry, really - that does remind me of the French Ninkasi, let's see… Colour: gold. Nose: yeah right, Danish pastries, custard, popcorn, apricot tatin, soft bread, maize bread… And barley. Touches of shortbread and chalk. With water: these whiffs of hot waxes and paraffin that always work in any properly textured spirit. Yep, even on the nose. Mouth (neat): this style just clicks, they manage to use some unlikely wine casks whilst that wouldn't feel. Citrons, cassata, pink bananas, biscuits, quinces… With water: careful, it is not water's best friend and would get a little tea-ish. Better leave it at 50% vol. Finish: rather long, with tiny mentholy notes, a little myrtle perhaps, rosemary, and pink peppercorn… The oak's perhaps a tad loud in the aftertaste. Comments: we've got many other Waterfords yet to try, and we can't wait.


SGP:561 - 87 points.

And now, a triple-flip-triple toe-loop-jump combo please, peat and Port!

Amrut 6 yo 'Peated Port Pïpe' (60%, OB, India, for LMDW, cask #2713, 516 bottles)
Did anybody really try to smoke a Port pipe? Colour: rosé gold going towards apricoty salmon. Ha. Nose: that's the thing, we've noticed quite a few times already that Amrut could achieve things that great people such as Bowmore, Laphroaig or Bunnahabhain would just, ach, err, slaughter. Such as, indeed, combine peat and Port. Perfect miso and hoisin, walnut wine, cured ham, pipe tobacco, maraschino, morello cherries, rancio, perhaps even malmsey… But watch it, the roundness could make you lower your guard and the 60% vol. will then just wreck your nose. With water: in theory, smoked strawberries should be a no-no. Like, say a Christmas album by Mariah Carey (I know). But he fact is, this really works, it's even rather subtle, not unlike a Christmas album by… Dolly Parton. Yes she's back. Mouth (neat): a bit LOL at times (I mean, peat and Port!) but I shall not deny that all these peppers work in unison, from the blackest cracked ones to the softest Timut-style pink ones. Big honey and pepper, that's pleasantly weird. With water: yet again a feeling of smoked strawberry jam, or rather yoghurt. A little bay leaf too. Having said that, you really need to have the amount of water right or it would get unpleasantly bitter. Say don't go below 50. Finish: long, very leafy when diluted. Masala, juniper, cloves, liquorice. Oh keep it at 60, that may scare the virus. Comments: they do it right, even if this one's been a little sketchy here and there. By the way, did anyone spot some study that would tell us whether high-ethanol blocks the virus or not? I mean, it does that to our hands, why wouldn't it in our airways? Indeed we were already wondering about that in February or March, but what is science doing?


SGP:557 - 85 points.