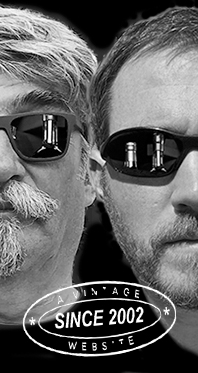 Home
Thousands of tastings,
all the music,
all the rambligs
and all the fun
(hopefully!)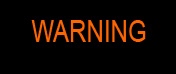 Whiskyfun.com
Guaranteed ad-free
copyright 2002-2021



Not much to add about Chichibu, luminous malt when it's au naturel (BB, refill), sometimes a little whacky (and unnecessary) when kept or aromatized in unlikely casks… But never, ever boring. Grand Cru of Japan, for sure.

Chichibu 10 yo 'The First Ten' (50.5%, OB, 5,000 bottles, 2020)


It does not take a rocket scientist to figure out that this is the first ever Chichibu 10 years old. If you take into account that old whisky saying that used to go like 'no ten no deal', it could actually be the first real 'Chichibu'. Well, I mean, I know what I'm trying to say… Colour: gold. Nose: sound, you drums! Ring out, you trumpets! For it is a pure Chichibu, with only a little vanilla, custard and crushed banana coating a very pure 'old eau-de-vie de barley'. What we like, even if, or perhaps because it's not spectacular at all. Lovely breads and lemon curd. With water: pancakes, pita, broken branches, grist. Mouth (neat): full-textured, creamy, starting with more lemon curd, grapefruit liqueur, raw barley, then we find maize bread and indeed bananas. Very compact and pretty perfect. With water: a little citrus and a touch of eucalyptus, no other changes. Not that we needed any. Finish: medium, clean, sweet and bready. A tad hoppy, perhaps. Comments: I would suppose some fine folks would find it a little gentle and even one-dimensional, well in my book and in these very cases, that's a clear asset. A pure, simple and clean expression of unpeated Chichibu!


SGP:561 - 90 points.

Chichibu 'London Edition 2021' (51.5%, OB, for The Whisky Exchange, 1859 bottles)


I couldn't spot the strength on the bottle but there is Big Ben so this is well London (it was Big Ben or Boris, so they chose wisely). I shall amend as soon as more data reach me (now updated, thanks Werry). Colour: gold. Nose: deeper, more profound, with more herbs, camphor, eucalyptus, a little rubber smoke (burning tyres), a fantastic leafiness (eucalyptus indeed), a touch pf Barbour grease and wee whiffs of new electronics. Yeah, if you like, new iPhone. With water: rubberwood, teak oil, graphite, pencil, this grist that we love so much… Mouth (neat): some tight peat and some even tighter lemons and grapefruits. Totally blade-y, millimetric, perfect. With water: woo-hoo! Pure lime juice with a few drops of seawater. Ite Missa est. Finish: long, chiselled, ultra-pure, blade-y. Sends shivers down your spine, as only the greatest dry chenins blancs would do. A tiny idea of some coconut in the aftertaste. Comments: immaculate and totally straightforward. Grand peaty Chichibu.


SGP:465 - 91 points.

Chichibu 2007/2021 'Ken's Choice' (59%, OB, for Ken's Bar Hiroshima, Instrumental Trumpet #3932, 300 bottles)


This is pretty complicated, as this little Chichibu was first matured in Kentucky from 2007 to 2014 (why?) then at Chichibu's in Japan, between 2014 and 2021. Hold on, is it actually a Chichibu? Is it not a Transworld bourbon? Let's check that… Colour: deep gold. Nose: uh. Varnish, acetone, pancake sauce, vanillin and coconut water, that's not very Chichibu to say the least. With water: oak oils, new plywood. Mouth (neat): bourbon. Not a bad one, mind you. Rather rich, varnishy, with some nougat and some kind of concentrated corn syrup. A little too sweet and syrupy for me. With water: good, sweet, richer, with oranges, a ryeness, maple syrup. Finish: medium, same, sweet, syrupy. Not sickly sweet though. Comments: I may have missed something here. Is it a 'Chichibu' only because it partly aged at Chichibu? A very good drop nonetheless, but I wasn't quite ready for some bourbon. I think I'll distil the cheapest apples I'll find and then ship the barrel to Brora Distillery. And presto, some Brora! (no?) Seriously, I'm sure I've missed something here, it's a solid bourbon.


SGP:740 - 84 points.

Good, we'll soon try the Parisian Chichibus, but in the meantime, stay healthy!