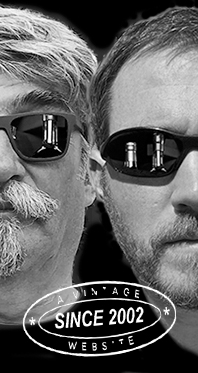 Home
Thousands of tastings,
all the music,
all the rambligs
and all the fun
(hopefully!)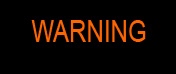 Whiskyfun.com
Guaranteed ad-free
copyright 2002-2021



Whiskyfun's mixed bags
A Scottish Hotchpotch

A little bag of single malts that wouldn't quite fit in any of our regular tasting sessions, most of the time because we've got only one expression from this or that distillery in our stash. Which usually happens with brand new distilleries, such as…



Isle of Raasay 'Release no.1' (46.4%, OB, batch #R-01, 7500 bottles, 2021)


This pretty distinctive bottle was filled in June this year. As I understand it, this is a blend of peated and unpeated Raasay matured in various casks such as ex-rye, ex virgin Chinkapin oak and, whoops, ex-Bordeaux red. Hope the latter's impact has been minimal. By the way, Raasay lies between Skye and the mainland (I was about to write the continent, ha). Oh and I remember Raasay's first newmakes had rather impressed me with their display of 'liquid bread'. Colour: white wine. No Bordeaux pink. Nose: interesting and new, with a peatiness that's rather light, in the style of HP, some metallic notes that I tend to enjoy (copper, silver cutlery), mildly sour citrus (pink grapefruits) and indeed a coastal side that would rather remind me of the Mediterranean (olive oil and fresh rock fish). All that is pretty intriguing and I cannot wait to see what happens on the palate… Mouth: ha, we're in South America this time, with notes of white tequila and just raw aguardiente (rum), as if it didn't catch its Scotchness yet. Mind you, those are all flavours that I enjoy. Cucumbers, gherkins, olives, anchovies, grapefruits. Then sweet barley and bubblegum, pomegranates... Finish: a little short. Creme eggs and pear drops. Comments: some good fun to be had with this one. Oh and the Bordeaux doesn't feel too much. The concept of self-blend with peated and unpeated aged make is interesting too.
SGP:643 - 80 points.

Dalmunach 5 yo 2016/2021 (57%, Dram Mor, first fill bourbon barrel, cask #52, 260 bottles)


You could argue that I could have tried this one together with a few Imperials, as Dalmunach was built by Pernod as a kind of replacement for the bulldozed distillery that used to be there. Naturally, since that happened, bags and bags of stunning indie Imperials have jumped into the market. Colour: gold. Nose: more traction than with the first Dalmunach that I had tried. It is a young bready malt, with good vanilla and cakes, some sunflower oil, some shortbread, and certainly a floral side, around yellow flowers and jasmine. No quibbling, we're somewhere within the lighter styles of Glenfiddich or Cardhu. With water: a little more porridge, dough, fresh bread, cereals… Mouth (neat): easy, simple, good malty style. Ale, scones, pancakes, corn syrup, vanilla, biscuits… With water: around the same flavours. Orange blossom, earl grey, sweet focaccia… Finish: short to medium, rather maltier. Touches of pears. Comments: this time we're with an ultra-classic ueber-blend style. I'm sure it'll sell a lot in France once it's reached the magical 10. Kudos to Dram More for having one of those.
SGP:551 - 81 points.

Kingsbarns 'Bell Rock' (46%, OB, 2,208 bottles, 2021)


Of course it's limited, while it would come with colours that remind me of some Kilchomans, no? Apparently, the barley comes entirely from Fife. I've been happy with the first Kingsbarns I could try but all these new distilleries tend to work like meteors, you hear a lot about them for a few months and then, well, basta. Colour: white wine. Nose: fresh barley, meadow flowers, muffins, brioche, crushed banana, muesli, ripe apples, touches of orange squash, some bubblegum. Not exactly characterful but totally flawless, I say. Mouth: good fruity fun, with even more muesli and bubblegum. Juicy Fruit, liquorice allsorts, Cointreau, a little banana liqueur and some sultanas. Finish: medium. All-vitamin juice. Comments: very good, perhaps just a tad too perfect, too 'streamlined'. I know what I'm trying to say.
SGP:641 - 82 points.

Kingsbarns 'Balcomie Sherry Cask' (46%, OB, 2021)


I was about to say, rather stupidly, that I had never heard of 'Balcomie Sherry' but Balcomie is just the name of this new little full-sherried lowlander. What's more, it seems that this is integrally oloroso and that PX has been kept at bay. Presto, ten more points! By the way, how many working distilleries are there now in the Lowlands of Scotland? Colour: light gold. Refill, I suppose. Nose: we're very close to the Bell Rock, this is just a tad rounder, with a little more caramel, although oranges would tend to bring more liveliness. A little yeast too, which I always enjoy, as well as 'sweet roots'. Beets? Mouth: quite bizarrely, I find this sherried Kingsbarns tarter, tighter, more refreshing, more citrusy than his partner today. Orange cake, preserved oranges… Remember, oranges will save us all. Now it would tend to gear towards Aperol Spritz, which, naturally, cannot quite be good news. Maybe the oranges? Finish: seriously, it's a very good young drop in my opinion, lease forget about that Spritz. Comments: very good sweet very young malt whisky.


SGP:641 - 83 points.

Wolfburn 2014/2021 'Vibrant Stills' (50%, OB, 1,206 bottles)


Ah yes, I remember Wolfburn. This very one was finished in some ruby Port hogsheads. With a few exceptions, as always, ruby's the cheaper, entry-level kind of Port. Tawny's better, then you have the Vintages. In general, ruby's all about red berries, which should now show… Colour: blush wine, onion peel, partridge eye, however you call it, it's pink. Nose: starts a little musty, gets then all on fermenting berries and bubblegum. Bags and bags of raspberries and tons of red and purple Jell-O. Sour cherry cake. With water: dog rose tea! That's something that I rather like. I'm not against all the muesli that's coming out now either. Mouth (neat): extremely sweet, feeling pre-mixed. Juicy Fruit and liquorice allsorts, strawberry jam, cheesecake. With water: Schweppes Premium Mixer Lavender & Orange Blossom. Indeed that does exist. Finish: medium. Comments: let's be serious, this is funny and rather well made. In my book, it's just not whisky, it's some kind of readymade cocktail.
SGP:751 - 76 points.

Good, perhaps small casks instead of cheap sweet red wine… But this will be anecdotal.

Wolfburn 2014/2018 (59.8%, OB for The Cyprus Whisky Association, quarter cask, cask #123/14, 160 bottles)


Love… Cyprus! Colour: white wine. Nose: tough, acetic, varnishy, probably not meant to be nosed when unreduced. Baker's yeast. With water: some paraffin, new sneakers, new electronics, plaster… That's all pretty nice. Mouth (neat): this is ultra-tight and totally on lemon, lime, and the tartest apples. Whiffs of Woolite. With water: pears, apples, sauvignon blanc, rhubarb and gooseberries. Finish: medium, a little grassier. Lemon in the aftertaste. Comments: a very good one, no doubts. Compensates the 'ruby' and offsets the raspberries; thank you, Cyprus!
SGP:553 - 85 points.

That's enough. See you soon with more new cats that do good (when they don't do silly Doritos-like finishings).