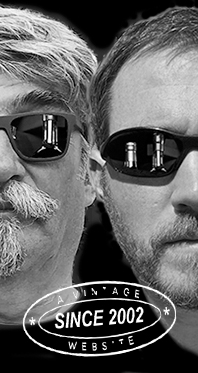 Home
Thousands of tastings,
all the music,
all the rambligs
and all the fun
(hopefully!)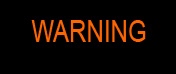 Whiskyfun.com
Guaranteed ad-free
copyright 2002-2021



A Strathisla Lament for Glory

| | |
| --- | --- |
| I just stumbled upon some old Strathislas while looking for Strathmills. No, really. I find it scandalous that no proper Strathisla's reached the doorstep of Château Whiskyfun since… around 1885? I mean, who's heard of Strathisla recently? The oldest Highland Distillery? Or is this perception exaggerated? In any case, I couldn't leave WF Strathisla-less for more months/years/decades, so let's just dig deeper into the old stash… (*) | |

Strathisla 1987/2006 (40%, Gordon & MacPhail, distillery label)


From the good old days of low strengths and assumed caramel and cold-filtration… Now why G&M have sometimes used this label instead of the splendid classic white one, I don't know. Colour: light gold. Nose: light it is. Very light, with indeed touches of caramel and toasted brioche, a drop of stout, vanilla, crystallised apples (slices), apple icewine, chamomile, a little white wine (regular chardo)… But boy does it whisper low. Mouth: not really. Notes of burnt sugar, marmalade, rancio, apple juice… It is a little flattish, would I say. Finish: short. A little cardboard but good cakes too. Comments: not such a total disaster, but so much for the good old days. Not the first time I'm trying this light one 'informally', I'm not sure it ever convinced anyone. It's 'an okay drink'.


SGP:331 - 76 points.

Strathisla 8 yo (100 proof, Gordon & MacPhail, distillery label, 75cl, +/-1980)


There are various 8s, this is the one with a 'green 8', at 100 proof/57% vol. I've got much more faith in this one, I don't know why… Colour: white wine. Nose: oh, amazing sucrosity, you're almost nosing some muscovado sugar from an old tin box. Iron, lemon juice, chenin blanc, old tools, sugarcane syrup (huge notes), proper all-honey nougat, white bananas, blancmange… Wow, this is clearly 'different', some kind of malt whisky made in the Caribbean. With water: sunflower oil, green bananas, peanut butter, more blancmange… This will make us all speak Creole! Mouth (neat): awesome tight lemony and sugary profile. Sugary in a good way, it's all cane sugar. Some ongoing tension in this one, this is rather spectacular and very 'un-modern'. With water: grapefruits, green bananas, kumquats, barley, mead, nut oils. Bags of fresh nuts. Finish: long, more lemony, zesty and yet fat. Ginger tonic. Comments: now we're talking.


SGP:561 - 89 points.

G&M, the floor is still yours…

Strathisla 15 yo (57%, Gordon & MacPhail, distillery label, 75cl, +/-1988)


Not sure it's good that we need to unearth our relics to keep our Strathisla section alive, but there, while we're at it… (duty, heavy duty)… Colour: full gold. Nose: this one's got a deserved high reputation as a kind of 'Macallan killer'. In fact, it is wonderfully thick, rich, complex, and just unquestionably 'great-Macallan-y'. Cuban cigars, quinces, bouillons, ointments, cough syrup, chestnut honey, Maggi, Bovril, praline, old Sauternes, pine smoke, shoe polish, black nougat, olives, liquorice… This is just a whirlwind of aromas, and the sherry isn't even heavy. Now there's more and more shoe polish as time goes by, which is not obligatorily a good sign. With water: nah, we're fine, there's indeed more shoe polish and Barbour grease, but also chestnut purée and umeshu. Plus these notes of great rhum agricole, some having been seen in the 8. Mouth (neat): amazing, more on marmalade and tight, resinous liqueurs. Tends to bite your tongue, I would say let's ad water right away. With water: yeah, as expected, this is perfect. Peaches stewed in mint and honey sauce, fir liqueur, verbena, and an avalanche of small herbs, flowers and nutty elements. Such as, well, nuts. Finish: long. Comments: I would suspect the 8 and this 15 had been distilled within the same season. Just a wild, wild guess. Incredible whiskies: G&M, is there more in wood?


SGP:562 - 91 points.

Let's leave Elgin (with tears in our eyes) and seek doom and murder…

Strathisla 13 yo 1981/1995 (63%, Cadenhead, Authentic Collection, sherrywood)


Yes, murder, did you see this strength? Ah, those 'small cream labels'… Colour: white wine. Nose: kerosene. I would guess Bezos's ridiculous penis 'rocket' used to smell like this. And whey, pisco, green bananas, white beer, white cachaça, just cut grass… All rather raw stuff, and yet there's a feeling of unity and tightness. And peace. No, really. But sherrywood? With water: all oils you could think of, plus antiseptics and green apples and pears. Philosophical whisky (no worries, I won't quote Sartre again). Mouth (neat): lemon juice and acetone, ethanol, paint thinner, antifreeze and strong glue. In other words, water's more than welcome. With water: wonders. Ueber-tense lime and grass juices, distilled lawn, chalk, paraffin. Unsweetened holly and sorb eaux-de-vie spring to my mind, or perhaps checkerberry... Mad stuff indeed, stuff for distillers. Finish: long, so strong, so elemental, so narrow, so precise, so hazardous. Comments: philosophical whisky for PhDs only.


SGP:371 - 90 points.

Perhaps a gentler, older indy Strath' before we call this a tasting session…

Strathisla 30 yo 1976 (48.4%, Whisky-Fässle, sherry, +/-2016)


We love ducks, either as foie gras or on Whisky-Fässle's labels. Colour: gold. Nose: yeah there, we're reminded of other distilleries in the same vintage, Benriach, Caperdonich… Lovely notes of pollen and nectar, beeswax, sweet cider, good orange wine (some are crap, some are great), mirabelle jam, quince jelly… Quinces actually tend to take over, which is very good news in my book. I'd kill for quinces, the king of fruit. What durian? Are ye joking? Mouth: ah, no, it's a tight and rather resinous one, tougher than expected, almost a little brutal, with wood varnish and ultra-dry cider. I think we'll add a drop of water… With water: back to mead and honeys, so success but moderately. Finish: rather long, rather on cider again. Not much of a honeyed frenzy. Comments: a very lovely drop, with a very fabtastic nose and a palate that may have gotten a little too dry and grassy and peely.


SGP: - 87 points.

A message to the world (and to Pernod): "send new Strathislas!"

(Gracias Konstantin, Tim and Christin)

(*) Oh well, not long after I had done this session, quite a few weeks ago, Angus sent me notes for some Strathislas and then this new Stathisla reached WF's doorstep, quite serendipously....

Strathisla 13 yo 2004/2021 (56.9%, La Distillerie Générale, France, 1st fill sherry butt, cask #47932, 35cl, 1296 bottles)
56.9%, that's exactly 100 proof, am I not right? A semi-official bottling bearing a very hippy-glam Goa-style label. Bring your sitar! Colour: deep gold. Nose: you would almost believe this is some Ténarèze at cask strength. Indeed, armagnac. Some kind of earthy raisins with quite some menthol, camphor and varnish at first, then preserved peaches, fruitcake and some pancake sauce. Perhaps a notch heady this far but I'd say the quality of this armagnac, I'm sorry, of this Strathisla is high. With water: bread pudding, a meaty touch (foie gras, really!) and some pipe tobacco. I like this one really a lot. Mouth (neat): creamy, rich, and very old-school sherry, in the style of the older Macs C/S or of some of G&M's own C/S Strathislas. Loads and loads of raisins, dried figs, prunes, Jaffa cakes and walnut wine, which would bring some lovely bitterness to the combo. With water: more Jaffa cakes, oranges, marmalade, soft pepper… It got a tad tighter, which is working perfectly well. Finish: long, rather on gingerbread this time. Raisins keep singing in the aftertaste, together with a little liquorice. Comments: superb. A few years in glass will push it towards 90 or more. I think I'll now play that fab older LP by Ravi Shankar and Philip Glass…
SGP:661 - 89 points.