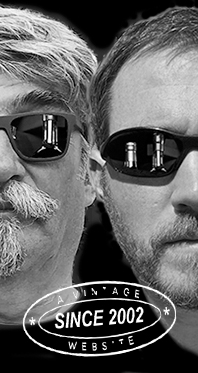 Home
Thousands of tastings,
all the music,
all the rambligs
and all the fun
(hopefully!)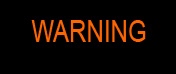 Whiskyfun.com
Guaranteed ad-free
copyright 2002-2021



As they come. No orders, no laws, no logics, total freedom! Except that will all be +/-30 or more…

Fine Single Grain 43 yo 1976/2020 (45.7%, Whisky-Fässle, hogshead)
Good, as it appears, even grains can't tell you their names these days. Now, does that really matter? There's a clear difference between, say Auchentoshan and Clynelish, but is there really any between, say Girvan and Invergordon? Same age same wood? Colour: gold. Nose: it's one of these old grains from gentle oak that, over the many years, have started to resemble rum. A wee metallic side, surely some nougat and popcorn, clear whiffs of cane juice, and frankly, well, I'd swear I'm nosing an old bottle of Havana Club. You not shoot please. Mouth: ah rather lovely. Coconut wine and vanilla, plus zucchini flowers and elderberries. All this is rather complex, clearly some kind of 'magic of the cask' after more than forty years, and surely something that you just couldn't replicate, even if 'when there's a will there's a way' (BS motto as we all know). No, despite the light body that makes most grains taste like J&B anyway, this is a better one. Finish: short but clean and sweet. Frappuccino (apologies) and vanilla fudge. Comments: an excellent grain. You can't do much better without any sherry anyway, can you.


SGP:640 - 85 points.

I suppose you wouldn't be against a little maize…

North British 30 yo 1989 (Dramfool, bourbon hogshead, 182 bottles)


Indeed it was all maize for sure in 1989, I know because a friend used to supply them. Remember North British is today a joint venture company between Diageo and Edrington. Colour: straw. Nose: totally on nail polish remover and jelly babies at first sniffs, while the acetone would then dissolve (bravo), leaving room for the much expected vanilla and coconut, as well as, guess what, popcorn. I told you, maize… Mouth: very sweet, on loads of white chocolate and marshmallows at first, then lemon sherbets and perhaps praline brittle. Typical rather thin body, not unpleasant having said that. Finish: a little short, with some candyfloss, more marshmallows, and just a minimal oaky touch towards the end, with some tea and some pepper. Comments: the thinness of these grains is always very surprising when you're used to malt whisky, but I won't deny that this one was particularly worth our attention.


SGP:630 - 82 points.

Cambus 27 yo 1991/2019 (58%, Hotmalt Taiwan, Richard's Choice, sherry, cask #61970, 205 bottles)


With grain whisky, sherry usually helps, in my experience. Colour: straw. Nose: that's the thing with sherry on grain, we're not just having a line-up with marshmallows, varnish, coconut and vanillin. Not that there isn't any, and indeed there is some acetone, for example, but these tiny earthy touches may well rather come from the sherry. A light sherry. Some marzipan too. With water: butter cream, nougat, brioche, biscuits. This should work well for enhancing a bad Champagne. Mouth (neat): mirabelle eau de vie, chocolate, praline, nougat, triple sec. Pleasant combo, but the very high strength doesn't help too much and imparts, as almost always with high-voltage grains, a feeling of quaffing antifreeze. This marzipan is better. Quite. With water: a little pine resin and mint, I would say. Finish: medium. Comments: thicker but also a little harsher than the North British. A good grain. These bottles are good for making your own high-end blend at home, just add twenty measures of Clynelish to one measure of old grain, et voilà, you too are a master blender.


SGP:641 - 82 points.

Port Dundas 31 yo 1988/2020 (51.3%, Cadenhead, bourbon hogshead)


Colour: pale gold. Nose: we've tried these batches several time already, at various ages and under several liveries. It's really all about amaretti, vanilla, marzipan and pistachio halva. No complains! With water: Clint Eastwood's own shaving lotion! A curious mix of pineapple juice with menthol and a little gunpowder. Mouth (neat): always this lightness but this time there's a curious earthiness, with even something distantly reminiscent of ammonia. A lot of roasted peanuts too, and Vishnu knows that I love roasted peanuts, especially when they're coated with caramel – we call them 'chouchous' then over here in F. With water: total nougat and popcorn. Finish: rather short, ultra-sweet this time. Various fruit wines and more pineapple juice. Comments: another one that's very pleasant. This one wouldn't hurt a fly when reduced.


SGP:730 - 83 points.

Invergordon 45 yo 1974/2019 (46.9%, Single Cask Nation, bourbon barrel, cask # 7844000025, 194 bottles)


Have they really produced 7844000025 casks or more at Invergordon, back in 1974? Now it's true that it's a rather huge plant. Grain distilleries aren't very romantic, in general. Colour: gold. Nose: some consider that really old Invergordons are the best grains we could put our paws on (if we wanted to do so), and I would agree. Nice cakes, Jaffa cakes, old orange cordials, almond paste, barley wine, a touch of rose (petals), baklavas and Turkish delights, orange blossom… This one's clearly in another category, with its middle-oriental side. Mouth: indeed, it's rather subtler than the others, at time reminiscent of some bourbons, with rather pastries and sweet breads, touches of lavender and violet sweets (but no Bowmore '85), and oranges in all their forms, including as syrups. Finish: its only at this point that it would lose steam, getting thinner, and reminding you that this is only grain whisky. The aftertaste is a little sugary. Comments: great old grain.


SGP:640 - 86 points.

Girvan 30 yo 1989/2020 (51.8% The Whisky Exchange Whisky Show, Artificial Intelligence)


Can artificial intelligence be intelligent? I've read that the most advanced AI will recognise a cat without any doubts after having seen/recorded 1,000 of them, while a baby human will need only two or three. Anyway… Colour: gold. Nose: this one reminds me of the Port Dundas. Coconut wine, vanilla, varnish, turon, touches of mushrooms and metal… With water: oh, anti-rust and metal polish. That's certainly not ex-Girvan, Girvan being a very empty spirit. Mouth (neat): rather good, with a background that would suggest this has encountered some peater-seasoned wood in its life. Like if it had been finished in an ex-Ardmore cask or something - how artificially intelligent would that have been? With water: smoked almonds, some light lapsang souchong, some coconut wine… Finish: short. Marzipan, coconut and a little chlorophyl. Comments: it seems that someone tried to do something on this little Girvan. Dr Girvanstein? Seriously, I find this rather very good, some kind of in-cask blend.


SGP:550 - 84 points.

Invergordon 32 yo 1987/2020 (52.7%, Elixir Distillers, Whisky Trail, cask #88799)


Colour: white wine. Nose: the usual acetone, some grass juice, fruit peeling, a few fresh mushrooms, and a lot of Chinese green tea made gung-fu style. Whiffs of glucose too. With water: metal polish, where have we already seen that? Mouth (neat): rather a bolder grain, and this time again the attentive taster will notice some bolder flavours that do not quite belong to grain whisky. Such as a lemony peatiness. With water: lol, this is totally some in-cask blend. Nice notes of green peppercorns, I'd almost dare mention stir-fried Thai garlic pepper prawns, served with citronade. Finish: medium, rather smoky, lemony, and not quite Invergordony. Comments: mutant whisky, good fun here, this is even very blameless. In-cask blending made by an AI?


SGP:652 - 85 points.

I believe that's enough grain already.