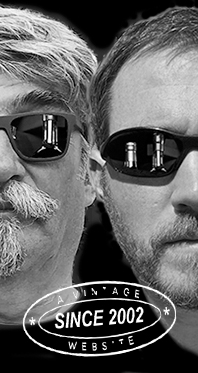 Home
Thousands of tastings,
all the music,
all the rambligs
and all the fun
(hopefully!)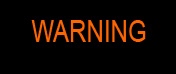 Whiskyfun.com
Guaranteed ad-free
copyright 2002-2021



Old Unpublished Session
A Bottomless Pit Part 2
(Or Dante's Inferno?)

Well, we'll see, if we ever stumble upon more sublime marcs de Bourgogne, that'll rather be Tintoretto's Paradise… We started it with an Alsatian gin last time, let's kick this off with another gin. Well, with a 'gin liqueur'; in truth I didn't even know that existed…

Elderflower Gin Liqueur (18%, Bramley & Gage, UK, +/-2020)


Browsing The Whisky Exchange's website while there's nothing on TV may prove dangerous. What's a little reassuring is that 'London' warns you, this is "divine on pancakes", a wording that, I suppose, has got nothing to do with the late performer (RIP Divine). Colour: white wine. Nose: I'm a sucker for elderflowers, we tend to add some elderflower liqueur to champagne or crémant here in France. It would also make marvellous spritzes. Lovely nose. Mouth: a tad wobblier, less straight to the point, with some oddish sour tones (unripe gooseberries) and indeed touches of ginger tonic, but I'm trying this at room temperature while I suppose it's rather meant to be drunk on crushed ice. Finish: medium, sugary, rather on rhubarb this time. Comments: the remainder will be slurped on ice cream. I find this pretty good.
SGP:630 - 78 points

Eau-de-Vie de Sureau (40%, G. Miclo, France, +/-2015)


Sureau, that's elderberries and this will be a tribute to Monty Python. In general, they let the berries macerate in neutral alcohol (apple) and then redistill that. This stems from Alsace, where we would just distil anything, even troubles. Having said that, I've never distilled sureau myself. Hope they won't have added any sugar to this, which would feel immediately… Colour: white. Nose: it's a slightly dirty spirit, in the style of some baijius, with something a little rancid and clearly fermentary, plus quite a lot of earth and humus. Notes of stewed cabbage, turnips and celeriac too, but that's not a flaw, it's 'a style'. Mouth: a little hot, grassy, herbal, and pretty much on roots and vegetables indeed. Turnips, parsnips, fermenting hay… Well, this is a wee challenge indeed but you could chill it and drink with choucroute. To be honest, I do not dislike this at all. Finish: rather long, very grassy, pretty sour and earthy. Notes of raw kirschwasser. Comments: some kind of Tobermory of eau-de-vie. Right.
SGP:370 – 78 points.

Yes please? You say more elderberry?...

Sureau Noir (45%, Nusbaumer, France, +/-2015)


Black elderberry, didn't know that existed either. This Alsatian kitten was first macerated before distillation, just like the Miclo. It's been matured in steel tanks for a few years prior to bottling, as only barbarians or financial controllers would bottle eau-de-vie right after it was distilled. N.e.v.e.r do that. Colour: white. Nose: similar, naturally, but I'm finding more citrus rather than vegetables in this one, which would make it more akin to some good Dutch genever. Pretty fresh, with once again, wee echoes of baijiu. Mouth: I like this! Once again, we're close to some lovely genever/genièvre/jenever whatever, with a wee soapy touch as always but also some cute notes of grapefruits and sliced pickled ginger. Even a little sake, I say you bring the sushi. Finish: long, earthier. Comments: this one would love ice and make for a very refreshing drink as a highball. Ooh my head…


SGP:271 - 82 points.

Oh wait, we've also found a 'Quince Gin Liqueur' by those fine folks at Bramley & Gage… I cherish and worship quince.

Quince Gin Liqueur (18%, Bramley & Gage, UK, +/-2020)


I have indeed distilled quince, twice. And almost made the still implode because I hadn't wetted the mash enough. Quince is very tricky, it sticks to the copper and if you heat it up too much, it may suck your pot in. Well, you see what I mean. Colour: why is it brown like this? Nose: there are two main kinds of quinces and when you make eau-de-vie, you try to gather fifty percent 'apple' and fifty percent 'pear', to balance the taste. In this case, they seem to have used the sweeter one, which is the sort that you'd use to make jellies and fruit pastes. That slightly saturates the nose, which is extremely aromatic and tends to go towards funny spices. Juniper? Caraway? Mouth: a little too much for me but the quinces are loud and clear. I'm sure it would be ten times nicer over crushed ice. Finish: medium, sour and pearish. Fermenting figs. Comments: the elderflower gin was clearer and cleaner, while this is a tad more uncertain. But then again, with ice… we'd drink too much of it.
SGP:540 - 75 points.

I'm sure you see me coming…

Eau-de-Vie de Coing (40%, G. Miclo, France, +/-2015)


Coing is quince. This is Alsatian too. Colour: white. Nose: a little hot and a tad unprecise at first but unfolds well. More notes of fermenting figs, dates, even bananas, even elderflowers (not kidding), plus rather a lot of honeysuckle. Isn't it funny that once again, I would find a little moutai? Nevertheless, it's is not quite a 'loud and clear' quince eau-de-vie but I rather like it. Mouth: pretty good on the palate, rather soft, with rather more quince, just a touch of candy sugar that may have been added at some point. I mean, after distillation. Finish: medium, pretty much on the fruit. The aftertaste is a little rough and too grassy, though. Comments: not the clearest quince I've ever tasted, but it's not bad at all. Again, quince is difficult.
SGP:440 - 78 points.

Eau-de-Vie de Coing (43%, René de Miscault, France, +/-2015)
As it says on the label, this one too was obtained through maceration, just like the Miclo (I suppose). But real quince ought to be integrally fermented IMHO. BTW, this one is probably not really Alsatian. Colour: white. Nose: nope. Dried coconut and eggplants in my quince? Perhaps not… Having said that, this is a little surprising as I've had some pretty eaux-de-vie by René de Miscault in the past. Mouth: sweet, while you would not recognise quince. Some kind of litchi liqueur, perhaps, plum wine… Odd raisins… Nope. Finish: medium, dirty, nope. Burnt aftertaste - now then again; quince often burns. Comments: non, nan, nein, no!
SGP:260 - 20 points.


(Please remember that with fruits, seasons and harvest vary a lot!)

Time to fly to another region (I tend to prefer trains but French trains are always on strike)…

Eau de Vie de Gentiane (45%, Distillerie des Aravis, France, +/-2016)
Gentian is one of my favourite plant/root/liqueur/cordial/eau-de-vie. What's more, I got this wee one from Emmanuel Renaut, who runs the *** restaurant Le Flocon de Sel in Megève. Fabulous cuisine, fabulous place, great people, deep passion for herbs and… roots. Oh and chartreuse, they've got an incredible collection. So, next time you're in the French Alpes… Colour: white. Nose: Jesus Mary and Joseph! This is pure, crystalline, uncluttered and perfectly distilled gentian. In fact, you're nosing the root. If I remember well, I had written a short article about this one for Whisky Mag France a while back. Oh and yes, they distil the roots, not the flowers! Mouth: ite missa est, top two gentian together with Marcel Michel's in the Doubs. Totally pure while that's exactly what distillers are looking for, the purest expression of the raw materials. You're right, exactly the opposite of malt whisky. Finish: rather long, a wee tad hot perhaps, I would say Marcel Michel has got the edge but it all depends on the batches, naturally. Comments: Distillerie des Aravis are located in La Clusaz, great place for skiing (just saying)…
SGP:371 - 90 points.

Looks like we've made good progress. Let's go on…

Calvados Pays d'Auge 3 yo 2013-2014/2018 (55.5%, 30&40, Ferme des Parquets, France 225 bottles)


A single cask of young Pays d'Auge, 2013 being when they harvested the fruits, and 2014 when they distilled the whole shebang.. Calvados is one of the spirits I should really work on, I really feel shame and am afraid I know more about pisco. Which, as a Frenchman, takes the biscuit. Colour: white wine. Nose: boy is this hot and raw! Now it reeks of great artisanal cider, having said that. I suppose water is mandatory… With water: really raw, extremely rustic, grassy… but it does grow on you, provided you like apples and cider. Mouth (neat): pfew, this is really hot, rough, tough and grassy. Makes Ardbeg taste like Diplomatico by comparison. With water: no, there, we tamed it, we're rally more on apples, grasses, and really a lot of cider. Finish: long and ultra-grassy. Comments: some friends are dying for these tough Calvas. I'm not quite there yet, but I'd be happy to learn and train my palate (until the new Brora comes out, ha-ha).
SGP:271 - 80 points.

Good, time for some weirdos, after all this is supposed to be fun… No wait, we were having another interesting Pays d'Auge in the boxes…

Calvados du Pays d'Auge 1898 (40%, Adrien Camut, Domaine de Semainville, +/-1970?)
Yep, 116 years earlier, a whole different world, but careful with these old bottles, they're very inspirational, but even with the rarest and most glorious old spirits, the truth lies in your tulip. I mean in your tulip glass. Having said that, the house Camut has got the highest reputation, even today. Colour: mahogany. Nose: no, this is flabbergastingly brilliant, fresh, complex, polished, in the same category as that of, say Bally 1929, Macallan 1938, or the oldest A.E. D'Or. Amazing ripe plums, collector figs (what?), cigars, chocolate, it's just that it would tend to lose a bit of steam and become a tad too chocolaty. By the way, no apples and no pears that I could find, it's all been digested and this is more proof that very old spirits do converge, whichever the raw materials. Grains, grapes, apples, sugarcane… Mouth: rum, I would have said. It's kept a lot of tension at 40% vol., and that may have been the apples. Toffee, bouillons, a touch of smoke, tar, liquorice, mushrooms, black tea, marmalade, menthol, touch of camphor, coffee, tobacco… Between us, this could have been old Macallan (but they would have replicated it then, he-he). Finish: this is where the apples would come out, as well as a few pears, probably. That's incredible, where have they been hiding for so long? All that would lead us to what's one of old Mac's staple flavours: slightly burnt tarte tatin! Comments: amazing. I know I should have rather gathered a few old Calvas and done a proper, coherent session, but days have only 7 hours, have they not? Extraordinary old Pays d'Auge by Camut. Imagine, 1898, even Keith Richards wasn't born.
SGP:462 - 92 points.

A last one for fun. Remember, these sessions are meant to be fun…

Waqar (40%, OB, Pisco, Chile, +/-2012)


Good, Chilean Pisco, why not. This stems from the Tulahuén Valley and was entirely distilled from Muscat wine. But muscat may get heady and cloying, let's be careful… Colour: white. Nose: we're nosing big white muscat grapes, the ones that look like rugby balls. But it remained rather fresh, pretty pure, and well-delimited. This is indeed muscat, with just a smidgen of lemon zest. Mouth: we distil muscat too, but rather use the crushed grapes (marc) than wine. I actually distilled 'fine de muscat grains nobles' one day and came up with… cheapo perfume. Never again, it wasn't worth the hassle. Anyway, this is good, fresh, very muscaty indeed, and perhaps a little too much on rose essence and preserved litchi? More gewurztraminer than muscat? Finish: medium, fresh, sweet. A tad too sweet. Comments: no, this goes down well, it's just a tad too much, too sweet, which makes it a notch vulgar… But then again, ice would help, I'm sure.


SGP:730 - 78 points.

One day, we might only do these kinds of freewheeling sessions, with just any kinds of spirits, from early XIXth century cognac to white pisco throughout Bunnahabhain NAS, Clynelish three-years-and-one day old and Foursquare ex-Gewurz. And why not? Yeah give me a good reason why not.