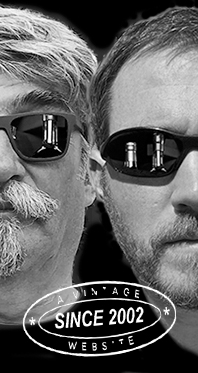 Home
Thousands of tastings,
all the music,
all the rambligs
and all the fun
(hopefully!)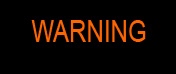 Whiskyfun.com
Guaranteed ad-free
copyright 2002-2021



---

Angus's Corner
From our Scottish correspondent
and skilled taster Angus MacRaild in Edinburgh
A clutch of Clynelish plus a bonus
It has been a Clynelish kind of a week, as in: I could really go for a Clynelish right about now! Not that you ever really need any excuse that is. This is one of several key lessons I've taken away from Serge over the years. Another being how to make fondue, but that's another story… It looks like Serge also wrote notes for a few of these quite recently, which seems to occasionally happen, and shouldn't really be a surprise when we quite often get sent the same samples.

Clynelish 10 yo 2010/2020 (57.4%, Elixir Distillers 'The Single Malts Of Scotland', cask #700051, barrel, 228 bottles)
This one was bottled exclusively for the USA I believe. Colour: pale straw. Nose: slightly dusty at first, but then quickly opens and becomes rather creamy with obvious vanilla tones. I would not say it is factor 11 Clynelish, but it's very elegant with these wee notes of bubblegum, gorse flower and sandalwood. With water: lemony, fresh, chalky, citric and with a crisp cereal note and some yeasty aspects too. Mouth: as with the nose this is a sweeter and lighter style Clynelish, but there's this rather direct bubblegum note - which I enjoy - and more notes of gorse flower, canvass, muddled herbs and some grassy olive oil. With water: there's some elegant waxiness coming through now, along with some rather evocative and medical herbal notes such as wintergreen and myrtle. Heather honey, shilling ales and a little umami miso note. Finish: medium, lightly drying, peppery, gently herbal and some trace vanilla still lingering. Comments: Clynelish factor 6 I would say. It's a lovely drop, but we've had better 2010s.
SGP: 641 - 85 points.

Clynelish 10 yo 2010/2020 (57.5%, Elixir Distillers 'The Single Malts Of Scotland', cask #700050, barrel)
Colour: pale straw. Nose: fresher, more on fabrics, chalk, green and white fruits, rubbed lemon skins and putty. There remains a slight dustiness in the background. Also some grassy and bubblegum notes. The Clynelishness remains similarly subtle. With water: canvass, white bread, some nicely bitter ales, putty again, some camphor. Nice, easy, laid back Clynelish. Mouth: a rather active cask again that offers us spiced vanilla cream, American cream soda, nutmeg, some melon, barley water, sunflower oil, shoe polish and sweet cereals dusted with icing sugar. There is a soft waxiness but it's rather muted. The Clynelish 'accent' is getting a little lost in here. With water: feels drier, leaner and little punchier when diluted, moves more towards peppery and cereal tones and there's a little more overall waxy punch. Finish: good length, lemony, fresh, chalky, mineral and with more bubbly fruitiness. Comments: I prefer this one ever so slightly, but I generally want a bit more 'Clynelish' from my Clynelish.
SGP: 551 - 86 points.

Lynch Isle 20 yo 2000/2020 (53.3%, North Star, sherry butt & Portuguese brandy butt finish, 693 bottles)
I think we can safely assume this was once Clynelish, but has it survived this pincer movement finishing? Let's see… Colour: pale gold. Nose: it's like many of the casks from this 2000 batch of 'Lynch Isle', it's not exactly like the classical Lynch Isle we all know and love. There's waxiness and salinity but a hugely bready, doughy aspect as well. Rye bread spices, pumpkinseed oil and big notes of strong olive oil. I don't detect much from the finish thus far. With water: wet bracken, musty earthen cellars, tobacco pouch, brown bread and canvass. Boisterous but undeniably very good. Mouth: big, sharp, spicy, prickly and with many wee sooty notes that threaten to tip over into a nicely lean and flinty smokiness. A few spiced and preserved fruits that hint at things like brandy and old sherry I suppose. Either way, a skilful hopscotch with casks I think. With water: we're really into oils, breads, mechanical rags, baking parchment, wee medicinal touches and this ever-persistent spiciness. Feels younger and stronger than it is, but that's no criticism. Finish: long, bready, oily and with this very savoury and succulent umami and herbal quality. Comments: I can't wait to visit Lynch Isle distillery again after lockdown. Take a tour, enjoy a bowl of their trademark porridge vindaloo, visit their new Port bodega and maybe even go on the Tuk Tuk rides once again. Here's to the future!
SGP: 562 - 88 points.

Clynelish 21 yo 1999/2020 (57.6%, Elixir Distillers '21 years of friendship', cask #305054, sherry butt, 380 bottles)
Bottled to celebrate 21 years of friendship between TWE founder Sukhinder Singh and Toru Suzuki from The Mash Tun in Tokyo. Colour: deep orangey gold. Nose: an extremely aromatic and scented profile at first. I don't think sherry and Clynelish usually pair too well (as Serge has already said on these pages more than a few times I suppose) but the initial impression here is one of peaches, nectarines, pot pourri, dried flowers, tangerine peel, Earl Grey tea and crystallised citrus fruits. I find it really enchanting so far, with a sense of the distillate and sherry getting along extremely well together - but then again, I suppose it is supposed to be about friendship. With water: fresher and lighter on its feet now, it becomes more about breads, savoury pastries, more of these dried floral notes, more teas, exotic ones this time, and hints of wild strawberry and dried raspberry. Mouth: big, leathery, spicy and syrupy but also with an immediate fruitiness that takes in blood orange sorbet, juniper, dried mango, melon and papaya. Strawberry jam, red fruit teas and a touch of chocolate liqueur. The waxiness of the Clynelish feels more like a syrupiness here, conjoining with all these jams and fruits from the sherry in an unusual but beautiful fashion. With water: juicy, increasingly jammy, syrupy, fruity and showing all of these very fleshy and pulpy ripe fruit qualities. The sweetness remains wonderfully natural and there's this warm glow of pepper and wax from the Clynelish behind it all. Finish: long, full of red and green fruit cordials, various teas, herbal infusions, pomegranate syrup, strawberry wine and even gummy bears. Comments: in some ways it is an unusual Clynelish, but the overall impression is of a superbly fresh, fruity and distinctly complex malt that reveals itself in many layers and works well with a little water. Undeniably a worthy dram for celebrating a long friendship I'd say, and a rare example of Clynelish and sherry working in harmony.
SGP: 651 - 91 points.

Clynelish 1972 (57.6%, Cadenhead 'White label', cask #5645, sherry, early 1990s)
Another of this series which was done for Oddbins I believe. Colour: deep mahogany. Nose: mahogany indeed! Rosewood too, along with other ancient varnished hardwoods, old furniture oils, pot pourri, waxes, liquorice and verbena. I find this batch of casks rather an extreme and individualistic take on Clynelish, one of the few examples where sherry seems to work. Although, you really have to be in the mood to wrestle with this kind of beast. Strong fruit teas, waxed canvass, natural tar, green walnut liqueur, aniseed bitters, shoe polish, stropping leather and vapour rubs. Hugely impressive, but a demanding and challenging dram. With water: a little easier with all these quite gloriously scented and aromatic hardwoods, dried flowers, aged orange peels, (cheng pi?) and umami sauce. Also things like caraway, venison salami and toasted fennel seed. Mouth: rose syrup, strawberry wine, fruit cordials and walnut oil. Salted liquorice, natural tar, wood resins, black coffee and quince. Many dark fruits stewing in old Cognac, some peppery tannins grip around the edges as well with a hint of caramelising muscovado sugar. With water: easier and more luscious now. Lots of red fruit jams and cordials. Rose syrup, Turkish delight, aniseed, cough mixtures, herbal bitters and many old school ointments and medicines. Finish: long, leathery, earthy and bursting with leaf mulch, tobacco, espresso, rancio and bitter herbal liqueurs. Comments: These are tough casks in my view, and in some ways it may be slaughtering a sacred cow or two, but there are aspects which are a little too challenging at times. However, they remain unequivocally impressive with their sheer force of personality.
SGP: 572 - 91 points.

| | | |
| --- | --- | --- |
| | While we're in town, why not… | |

Brora 29 yo 1972/2002 (51.0%, Douglas Laing, Old and Rare 'Platinum', 228 bottles)
Colour: gold. Nose: if you could peat smoke some camphor in a kiln… that familiar and pretty sublime mix of oily sheep wool, putty, gelatinous peat smoke, waxed canvass, medical vapour rubs and many wee flinty and brighter mineral tones jangling in the background. Mineral salts, beach foam, distant farmyard, putty, iodine. Really, it's the complexity that gets me every time with these early 70s Broras. With water: sandalwood and a more coastal accented aroma that includes ramen broth with seaweed, beach sand, coastal flowers and then a more assertive farmyard note. Mouth: feels light on arrival but the oiliness of the distillate and the peat smoke is wonderfully palpable. There's an encroaching herbaceous quality that rises gently in the background, herbal toothpaste and herbal smoke, medicines, tar extract, lemon infused olive oil, umami broth and bouillon. It's not the most showstopping 1972 Brora, but it possesses an easiness and a directness of flavour that is utterly charming and luminously pleasurable. With water: sharper, saltier, fresher, more coastal and this sense of youthfulness. Dried herbs, heather flowers, bitter ales, miso, tar, hessian and camphor again. Just totally beautiful really. Finish: long, the smoke is rather dense and quilted but not at all harsh, everything is very silky, perfectly balanced and - dare I say it - smooth. Briny and smoked olive oil notes in the aftertaste. Comments: At times you might think this one was fragile but it always comes back and re-asserts itself in new ways. Another sublime and utterly distinctive 1972 Brora.
SGP: 575 - 93 points.