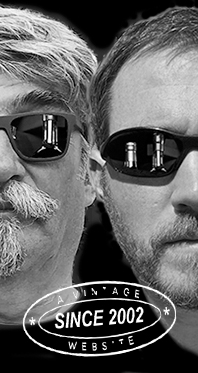 Home
Thousands of tastings,
all the music,
all the rambligs
and all the fun
(hopefully!)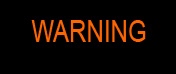 Whiskyfun.com
Guaranteed ad-free
copyright 2002-2021



A few French brandies once more



Naturally, that would be cognacs and armagnacs, this time indistinctively (for more fun).


Louis-Phillipe, last king of France (1773-1850) ->



Baron de Sigognac 'Grand XO Platinum' (40%, OB, armagnac, +/-2020)


A rather large brand. Both the word 'Platinum' and the low strength are a little scary, but as we sometimes say, let's keep an open mind. What's more, these armagnacs are very fairly priced. I would add that within French literature, the Baron de Sigognac is a kind of Don Quixote. Colour: light gold. Nose: it is a very aromatic one, with lovely whiffs of williams pears, sultanas, dates, with notes of chamomile and a wee bag of liquorice allsorts. I'm also reminded of both some gewurzes and viogniers. What we used to call a 'sexy nose', B.M. (that's before Murray). Mouth: hey It's almost as light as a great pineau des Charentes, which means that you could well quaff a bottle without even noticing. Now it is light but absolutely not 'weak' or 'flat'. Very good, very easy, with many fruits complemented with touches of mint and liquorice. As we sometimes say, it sure is 'dangerously drinkable'. Finish: not too short, fresh, fruity, very pleasant. Comments: a wee armagnac for Balblair fans, I would say. Very well made – now I'd love to be able to try this at 45% vol.


SGP:640 - 85 points.

Dartigalongue 'Cuvée Louis-Philippe' (42%, Bas-armagnac, 2018)


This cuvée was composed to celebrate the house Dartigalongue's 180th anniversary, back in 2018. It is a blend of the 1979, 1983, 1986, 1992, and 1994 vintages. As for Louis-Philippe, he was the very last king of France and the only one from the 'Orléans' branch. He reigned until 1848 but never got his head cut-off. Phew. Colour: reddish amber. Nose: stewed fruits plus sandal and cedar woods. Raisins, overripe peaches, whiffs of peonies, cooked wine (or ueber-echelon sangria), dried figs, rosehip tea. A box of Cedros (if that rings a bell). Mouth: a bit on the woody side at first but liquorice and stewed peaches and apricots are soon to come to the rescue. Chestnut and heather honeys too, together with some chocolate. Just very very good. Finish: medium, very 'stewed', with liquorice and raspberry ganache in the aftertaste. Peach pie. Comments: an excellent cuvée, very different from both the house's 'age-stated' cuvées and most of their vintages, which I find a little more 'modern', in the best sense of that word. Almost a bottle for your museum.
SGP:551 - 88 points.

Château de Lacquy 2001 'Colombard 100%' (46%, OB, Bas-armagnac, cask #144, 474 bottles, +/-2021)


We've already tried quite a few very good armagnacs by Château de Lacquy within the last weeks. Colour: dark amber. Nose: a very peculiar, unusually earthy nose, very rustic in a very good way, with whiffs of cellulosic varnish, green pears, menthol, fresh putty, burning pinewood, sauna oils, propolis… Tends to become almost terpenic. Mouth: yess, love it. Rustic indeed, as almost all Scottish malt whiskies are as well (after all). Barbecued marshmallows, fir honey, cough medicine, gritty green teas, liquorice wood, oils and waxes, embrocations… I say this must have been made by druids! Love this style, it is some armagnac for your best hipflask. Finish: rather long, just as rustic, with fruit peelings, raw liquorice and propolis, and any Pu-ehr tea's first waters. As I said, rustic. Comments: a lot of action in this rawish middle-aged colombard, I'm certainly a fan.


SGP:461 - 87 points.

Jean-Luc Pasquet 'Lot 83' (50.7%, OB for Spiritus, Petite Champagne, 120 bottles, 2021)


Indeed, cognac this time. Not too sure about who those fine people called 'Spiritus' are, but what I know is that they've got good tastes. Wait, the Belgians again? Colour: red amber. Nose: an ultra-fresh damsony, sultana-y start, with admirable notes of quince jelly (I'd kill an army for quince jelly) and, well, just quince jelly. With water: patchouli and strong lime tea, Barbour grease, then cedar wood, humidor, resins… It got greener and drier. Mouth (neat): a tighter oakiness now, some mint, resins, coffee dregs, black propolis… I suppose water is needed. With water: gets really dry, green, tea-ish, resinous. Keep your first pipette in the drawer, water's superfluous here. Finish: lovely and 'nervous' when undiluted, a little green and drying when not. Comments: this baby doesn't swim too well, in my humble opinion. Excellent for sure, but a little challenging here and there, while the quinces tend to lose ground. Still, upper-first-quartile cognac, and easily.


SGP:461 - 85 points.

Domaine de Baraillon 1989/2021 'Folle Blanche 100%' (44.9%, OB for Authentic Spirits, Bas-armagnac, 288 bottles)


Baraillon with a state-of-the-art contemporary label? Why not a microchip with immersive 3D experience driven by artificial intelligence, while they're at it? Platinum flakes? T-shirts? Confetti? Coupons? Anyway, this is pure folle blanche and no-one's ever gonna take that away…. Colour: amber. Nose: pure spirity metanoia. Baraillon, Neisson, Springbank, Equipo Navazos. Grand cru chocolate, white truffle, old Montecristo, all earths and all teas. Mouth: oranges, cane juice, raisins, pu-her, Assam, Cuban cigars, blackest currants, blackest honeys, coffee. Finish: long, bone-dry, mentholy, resinous, almost rude and rough. Comments: tough baby and that's exactly what we enjoy here. This 'meta' side. More folle blanche than armagnac – knowing what I'm trying to say here. Great tough boy.
SGP:362 - 90 points.

Hermitage 'Chez Richon' 1987 (47%, OB, Grande champagne, +/-2020)


Most probably juice from Michel Forgeron's. Don't good seed make a good crop? Colour: gold. Nose: love this, utterly. Bouillons, chicken soup, truffles, old Meursault, butter, morels… This is more tertiary than the Holy Trinity, if you ask me. Enough said. Mouth: possibly the shortest tasting note ever. Black oak, black tea, menthol, liquorice wood, Seville oranges. Hard, tight, and good if a little extreme. Finish: long, drying, oaky, mentholy. Comments: the better side of oak juice. Seriously, I like this a lot, but it is the fighting side of cognac. Oak-driven cognac.
SGP:471 - 86 points.

Jean Fillioux Domaine de la Pouyade 'Lot 65' (47%, Malternative Belgium, 112 bottles)


This one's nicknamed 'Avec Allure', which I can only applaud, even if, or perhaps because that's an expression that would rather be related to la cavalerie. Or polka. Colour: deep reddish amber. Nose: once again, an oaky cognac. Now it's to be said that brandies take oak better than malt, possibly because the original materials are much richer. Stewed rose petals plus sandalwood, patchouli, potpourri, incense, damp peat (no smoke here), tobacco, cherry-flavoured tobacco (I used to smoke Borkum Riff forty years ago)… Mouth: hawthorn tea and mint, stewed damsons, menthol-fuelled liquorice lozenges, eucalyptus drops (Pulmoll)… High powers here, devilish embrocations, divine ointments, shamanistic oils… Finish: long, drier, rather gritty. Runs you off the road now. Comments: 1965, that's the Yardbirds! Love this one, it's just gone a wee tad over the top in my opinion, and lost a little fruitiness. Nah, it got dry.
SGP:372 - 89 points.

Good, we could do a Grosperrin and then call this a session.

Fins Bois N°58 (44.5%, Jean Grosperrin, L844, +/-2020)


State of the art, small-domain cognac by folks busier with sourcing great casks than with taking care of 'marketing'. Naturally, marketing sucks and is solely for utter losers. Oh and in 1958, the Miles Davis Sextet recorded some stunning tracks at the Newport Jazz Festival. Long story short, this should be art, not marketing. Colour: deep amber. Nose: it is said that the 'Bois' (whether fins, bons or ordinaires) are more rustic, or say pedestrian than the Champagnes or Borderies. Not too sure about that but it is true that this one's relatively grassy, simple and even humble despite its 60+ years of age. We're rather reminded of some kind of fine de Bourgogne or de Jura. Stems, lees, leaves, teas, peach leaves, peppermint… Well, Miles Davis or not Miles Davis, the jury's still out I would say. Mouth: some intellectual cognac from the countryside. Rough, rustic, grassy, philosophical, somewhat timeless and rather a little 'mundane', in the best sense of that word. Finish: long, grassy. A little soap in the aftertaste (perhaps). Comments: I'm not too sure. There's a simple 'marc de pinot noir' side to this rather rural old distillate. I think I'm a little lost, we'll have more brilliant old Grosperrins next time.
SGP:461 – 85 points.