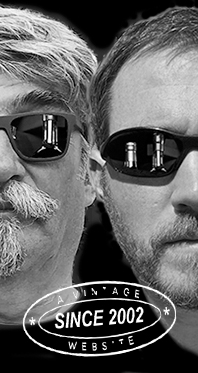 Home
Thousands of tastings,
all the music,
all the rambligs
and all the fun
(hopefully!)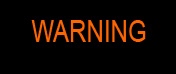 Whiskyfun.com
Guaranteed ad-free
copyright 2002-2021



A few French brandies for malt enthusiasts


Marie-Louise d'Autriche

You would call these Cognacs, except at Mr Putin's where I suppose they would soon start to call these 'French brandies', while theirs would be called Conjak or Konjac or Koniak again. Nah that's just a little joke, hope VVP won't do to these spirits what he just did to Champagne. Why not Russian Skotchsk Viski next time? Let's see what we have…

Jean-Luc Pasquet 'L'Organic Folle Blanche' (48.2%, OB, Grande Champagne, +/-2021)


This is a single vintage harvested and, I suppose, distilled in 2010, so a ten years old that fully stems from J-L Pasquet's own estate. Colour: gold. Nose: there's what's maybe not often to be found in cognac, some tension and a vegetal brightness that would go way beyond raisins and peaches. Melon skins, some muscovado sugar, even touches of ripe barley and sugarcane (how funnily 'fusion' is that?), also broken branches and hay, a little peanut butter, dandelions… I'm really not experienced enough to be able to recognise folle blanche, but if that's the thing, well hurray for folle blanche! Mouth: pretty oily and quite curiously, a little malty, with those fine pastry-like notes that are sometimes to be found in malt whisky too (raisin rolls, panettone, kougelhopf…), then rather the expected sultanas, peach and apricot jam, honey, liquorice… Notes of blood oranges too, vanilla, and even a little rye. Finish: rather long, tighter than your usual cognac. Orange blossom water, earl grey, kumquats, liquorice, touch of clove, some menthol in the rather refreshing aftertaste… Black radish. Comments: the aftertaste makes you ready for more. A cunning plan. Seriously, this is 'modern' cognac, in the very best sense of that word. For us.


SGP:551 - 88 points.

Grande Champagne 1993/2020 (48.3%, M. Wigman, precious moments)
Some late-landed batches of cognac were bottled in Scotland but I'm not totally sure that was the case here. Colour: full amber. Nose: a few sooty, mineral notes at first, with also whiffs of struck matches, then rather strong honey and gingerbread, black raisins, oloroso and indeed rancio. Some brighter notes of marmalade, peaches, melons and nectarines would then bring a little lightness to this otherwise pretty robust cognac. Mouth: robust indeed, this time rather on stewed rhubarb with a few cinnamon and vanilla pods and sticks, rather a lot of black tea with raisins, some lightly salted liquorice, then chocolate and coffee that would bring even heavier tannins. Yet, I wouldn't call this one Mr Woody. Finish: pretty long, you'd almost feel like you just had some kind of VORS sherry (very old, blend of oloroso and PX). Burnt sugar and more liquorice. Comments: the complete opposite of the Pasquet, although both were full-bodied. Very likeable too.


SGP:561 - 87 points.

Borderies 11 ans (46.8%, Jean Grosperrin, batch #L854, 2020)


Grosperrin are having some pretty special cognacs these days, such as some rare Fins Bois or Bois Ordinaires. Remember the Oléron last time? These cognacs are not often to be found as 'single', which makes them even more interesting. This time we're having a young Borderies, which is the smallest 'cru' in cognac, said to be the true connoisseurs' cru. Colour: full gold. Nose: well, this has more knack and more oomph, more phenols would I add, more waxes, oils, wok sauce, tamarind, black raisins, menthol cigarettes, pine needles, then the usual melon skins, also camphor, tiger balm, ointments… There's clearly something a little coastal to this nose, somehow ala Bruichladdich. Mouth: sweet Vishnu, this is amazing! Extremely aromatic, bordering sweet muscat but without anything even remotely cloying, with stunning peaches and, err, yes, litchis, late-harvest pinot gris, very ripe apricots, a good load of heather honey (white heather)… Would you please call the French Anti-Cognacporn Brigade? Unless they're on strike… Finish: long, amazingly fruity, jammy and fresh. Umeshu and a few fermentary notes, say around sake. Brilliant. Comments: an irresistible young killer. But too good, too easy, too dangerous… We're going to lodge a complaint first thing Monday morning…


SGP:751 - 92 points.

Jean-Luc Pasquet 'L.83' (51.9%, Swell de Spirits, Wonders of the World, Petite Champagne, 176 bottles)


The great house Pasquet again, this time through some new indie bottlers who have selected this wee one as their very first bottling. Not the worst possible choice if you ask me. Colour: full gold. Nose: very lovely at almost 40 years of age, very fresh and fruity, almost refreshing, with luminous peaches, melons, fresh figs, then ylang-ylang and honeysuckle, perhaps elderflowers, then lighter honeys and beeswax. A wee resinous touch as well – 40 years, after all - with some fir honey and some propolis, which makes for the best possible defence against any microbes and viruses. Yep. With water: lovely earthiness, more propolis, teak oil, cedarwood… Mouth (neat): superb, this time again with notes of pinot gris Vendages Tardives, or better yet, riesling Vendanges Tardives, which is rarer and clearly my favourite VT. Sadly no one's making these every year, sometimes they make them once in a decade. But back to this perfect well-aged cognac, it's really a two-step spirit, with first ripe and preserved fruits (the usual peaches and melons, plums…) then more resinous notes, with a tannicity (black tea) and a few savoury touches (chen-pi, Maggi). With water: it's not often that water would reveal more fruitiness instead of more tannicity. Moshi, mead, tangerine liqueur, citron… Finish: long, with rather more menthol and chlorophyll. Some kind of grand-cru mouthwash. Ha. Comments: is this really old cognac? Up for some endless debate? Excellent choice, Swell de Spirits!


SGP:551 - 90 points.

Le Têtu 'Lot 57' (47.3%, Malternatives Belgium, Jean Aubineau, Grande Champagne, 2021)


Apparently, the name Le Têtu (Mr Stubborn) refers to the ninety-year-old owner/distiller. In French, we sometimes joke and say those lovely people are 'têtus comme des barriques' (instead of bourriques, which means mules). Do you understand me? Yep that's part of the French paradox; now careful, they usually own old shotguns filled with rock salt. And naturally, this is a 1957. Colour: golden amber. Nose: we're really striking gold today. This time we're having a huge bag of all kinds of raisins produced by Man (sultanas and all the others) plus dried figs and litchis/longans. Then some fantastic lightly savoury notes, bouillons, satay sauce, korma… And perhaps some beach sand, damp chalk… This is a pretty intriguing development towards coastalness. No oysters though. Mouth: still rustic, in a marvellous way. Pear skins, vieille poire, even touches of raw cider, then a wide range of earthier raisins and figs, some caramel, old rancio (try the old Rivesaltes from France – the price for a good rancio is… 10€ a bottle, which is a crying shame! Many people talk about rancio in cognac without even knowing what rancio really is). Some chocolate liqueur, earth, pinewood, overripe bananas… But no over-woodiness whatsoever. Finish: love this finish – sadly it's the finish – with a lot of citrus in all their guises plus some tiny aromatic herbs, especially wormwood. Someone may have poured a few drops of absinth into this glory. Comments: Mr Stubborn? Well two can play at this game…


SGP: 561 - 91 points.

Hermitage 'Marie-Louise' (43%, OB, Grande Champagne, +/-2017)


This one's sixty years old (60 years in Limousin oak!) and comes in a stylish old-fashioned lead crystal decanter. Marie-Louise was the name of good old Napoléon's second wife, Marie-Louise d'Autriche a.k.a. Maria Ludovica Leopoldina Francisca Theresa Josepha Lucia de Habsbourg-Lorraine. Colour: full gold. Nose: let's say some 30 years old Sauternes, with flabbergasting mirabelles and apricots, plus whiffs of well-behaved rose petals and orange blossom and a dollop of all-flower honey. The nose is made out of crystal too (so to speak), while it's probably a blend, in the best sense of that word. More or less in the style of the most expensive Johnnie Walkers, sublime and a little bit expensive. Mouth: classic, rather old-school cognac this time, with more tannins, tobacco, herbal teas, fruit skins… Ripe mirabelles leading the pack at the fruit department. A tad more tea-ish than all the others. Finish: a tad short and rather on various herbal teas, chamomile, artemisia, hawthorn… A touch of caramel in the aftertaste. Comments: this little Marie-Louise is absolutely awesome, even if time has just started to take its toll. Perhaps two or three extra-percentages would have kept it above the 90-line, but who am I? An highly desirable decanter for sure.


SGP:441 - 89 points.