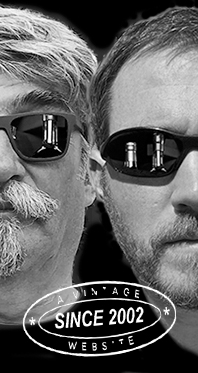 Home
Thousands of tastings,
all the music,
all the rambligs
and all the fun
(hopefully!)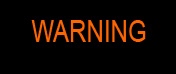 Whiskyfun.com
Guaranteed ad-free
copyright 2002-2021



A few anonymous Speysiders

A recurrent theme at WF Towers. On the other hand we've already found quite a few stunners within this ever-growing category. Let's kick this off with a very uncertain (to put it mildly) brand new bottling from London...

April Fool 'Extremely Young' (51.7%, The Whisky Exchange, Speyside Single Malt, First Release, 1st fill bourbon, 869 bottles, 2021)


This baby had first been advertised as an 'extremely young whisky' until this morning, when the very honourable bottlers in London announced that this 'single malt from Speyside' was actually 30 years old, while just two minutes ago, an

anonymous phone call

from a certain Mr. Billy A. to WF HQ revealed that, as the papers came in, they realised that the casks had been sheltering some

two-year-and-a-half old 'Japanese whisky'

instead – actually a blend of Indian, Canadian and Scotch spirits, the kind that many unscrupulous brokers have been trying to get rid of before April 1, 2021. Even worse, they found out that all casks had been flavoured finished with some thick concoction branded 'Pedro, from Huelva', while one cask was even marked 'C.A.N.A.C.O. Lagavulin'. A brand new marketing stunt, apparently, CANACO being the acronym for 'Cask Aged Near A Cask Of'. But nothing scares us, let's try it… Colour: light gold. Nose: you do feel the williams pears usually associated with young whiskies – whichever the actual age of this baby – then barley water, overripe apples, custard, ripe Provence melons, ripe greengages, and, well, just a whole fruit salad. We're well in spring; as Bill Evans used to say, we must believe in spring. With water: even fresher, the fruit salad going more for citrus, especially all kinds of oranges. And is it still allowed to mention IPA? And cassata mix, custard, raisins, zests... Mouth (neat): lovely, very fruity, and yet with good breads and cakes. Rather towards bananas and oranges, then orchard fruit (more ripe greengages, pears) and some tight, lemony spices. Extremely refreshing but never forget that the strength is, well, 51.7% vol. With water: excellent, a notch breadier again. Fresh raisins rolls 'not too dark'. Finish: medium, fresh and fruity, with these tiny herbs in the aftertaste. Green tea, mint… I know, tea is hardly a tiny herb, it's a camelia! Comments: the Pedro was totally undetectable. Not sure there was any, another promise not kept! And how is this 'extremely young?' Sounds like an ad for L'Oréal. Oh and it drinks much too well.


SGP:641 - 88 points.

UPDATE: what's more, new pictures this morning revealed that the label is probably radioactive

While we are at it, let's have a few more undisclosed… things…

Speyside Blended Malt 30 yo 1989/2020 (56.8%, Le Gus't, blended malt, fino butt, cask #1852, 535 bottles)
A little bird told me this could be Burnside, whilst another little bird told me Burnside was Balvenie. But do we still believe birds in the age of Facebook, Twitch and TikTok? Colour: straw. Nose: I would swear the fino is pretty obvious, but then again, the power of your mind… You know, mustard, curry and fresh walnuts… With even a feeling of distant peat smoke, like a stroll near a kiln. Then more traditional meads, ciders, mirabelles starting to ferment (way before distillery time), plus just, well regular mirabelles and apricots. Which is pretty 'B' in my book. With water: wee whiffs of bicycle inner tube, then custard and mirabelle pie. Fresh plum pudding. Mouth (neat): rounder and fruitier, but the fino-y side remains there in the middle, with a little smoked mustard. Making this up, not sure anyone ever tried to smoke mustard, unless that's slang somewhere. You never know. In any case, there's a feeling of Ben Nevis now… Gasp, this baby's not easy to follow… which is just great. With water: incredible how this fino leads you to the West Coast. You tell be this is from Fort Williams or Campbeltown and I reply 'okay'. It's even a little salty, waxy for sure, and naturally, full of fresh walnuts. Finish: rather long, coastal and salty, and very coherent. The waxes are superb. A few sour fruits, cherries… Comments: rrrrrrright up my alley. Wonderful, all distillers should use much more fino wood. But I suppose fino (15% vol.) doesn't travel as well to the bodegas as oloroso (18% vol.) or PX/moscatel (sugarbombs). Pure speculations on this strange day.


SGP:562 - 91 points.

Those were fabulous 30yos, let's see if we find one or two more old Speysiders (not to mention that you now have old casks from Speyside Distillery that some indies would label… the same).

The Old Speysider 27 yo 1992/2019 (46.3%, Svenska Eldvatten, bourbon hogshead, cask #SE111, 257 bottles)


These good people rather floored me recently, with some of their 'Silent Swedes'. Colour: straw. Nose: maracuja, ripe apples, pear liqueur, mangos, orange blossom honey, honeydew melon, marshmallows, and a good glass of gewurztraminer vendanges tardives. This is undisputable. Mouth: to be honest, I'm reminded of another vintage, older by some twenty odd years. Glen Grant, Caperdonich, Glenlivet, even Glengoyne… 1972! Amazing fruity and 'beehive-y' whiskies, while this one's in the same vein, extremely seductive (is that word still okay?) and simply resembling a wonderful fruit salad with just drops of that secret sauce that would make any fruit salad stand out, honey + olive oil + a hint of pepper. No, the proportions are a secret and if I ever tell you I'll have to divorce. 75%, 20%, 5%. Finish: medium, a tad grassier and more on teas, which was to be expected. Comments: 100 on the drinkability index. Amazing fruity drop. I'm lucky my dear wife never reads WF.


SGP:741 - 90 points.

Secret Speyside Distillery 1994/2020 (48.1%, Whisky Nerds, hogshead, cask #30, 324 bottles)


I have a good feeling yet again… Colour: gold. Nose: more active wood in this one, more spicy breads, ginger cookies, rye… You would almost believe this is American. Having said that, it tends to calm down, with rather more overripe apples, pumpernickel, pipe tobacco, then rather some kind of citrusy waxes. Scented candles. A little earth too, curious about this cask's former content. Mouth: yeah well this is excellent too. Rather on jams and liqueurs this time, with a metallic touch and quite some earthiness yet again. Some mead and some tobacco – I remember some whisky-flavoured pipe tobacco in the old days, but the name escapes me. Macallan Classic Cut? (don't bother, just another silly joke). Finish: long, rather sweet – not sickly sweet - and more on honeys and sweet-spiced marmalades. Comments: not a light drop, but everything was pretty perfect, if a little jammy? Now let's talk about the cask…


SGP:652 - 88 points.

We've mentioned 1972, but in the spirit of contradiction…

Speyside Distillery 47 yo 1973/2020 (45%, The Whisky Agency, hogshead, 338 bottles)


Every year, with these series of secret old Speysiders, we're thinking 'these are the last ones, the well must be dry'. And yet… Colour: gold. Nose: and there, a beehive, many honeys, many overripe apples and pears, some old menthol-based embrocations and ointments, some marzipan and barley syrup, and this fear, hope the palate won't have got to the other side… Mouth: and every year, they have not. Superb honeys of all kinds (especially manuka, which doesn't happen often), a flowery side, some funny, very subtle meaty notes (wee bits of Parma ham, perhaps), a little liquorice, many old sweet wines that have got dry since they digested their natural sugars (great very old Sauternes, for example, or Trockenbeerenauslese from Rheingau…) Oh one day I'll tell you that story about when I came back from Bonn with a wee bottle of Johannisberger Erntebringer TBA and left it in the kitchen. The next day, the sauce for the chicken had been the best I ever tasted. That was 30 years ago and see, I haven't divorced. Finish: medium, clean and fresh, with only wee hints of 'tired old wood' but those are only undiscernible murmurs, as they say in horror movies. Now I wouldn't have waited for one more year (which I already said last year, and shall say next year again, probably). Comments: seriously, I wouldn't push these glories to 50.


SGP:651 - 90 points.

Perhaps a tighter young one as the sag wagon…

Ben Mhor 11 yo (55%, James MacArthur, +/-2005)
This is 'Pure Speyside Malt' and said to be Burnside, a.k.a. Balvenie. Hey, anyone able to discern Glenfiddich in any bottle of Burnside deserves to be rewarded with both the Order of the Garter and the Order of the Thistle. They all own some sorts of medals in the UK anyway, do they not? (love you, hugs and peace!) Oh and we're missing James MacArthur! Colour: straw. Nose: a rather raw, chalky arrival on the nose, with some grasses, flour, then I would say porridge and poor man's muesli, then watermelons. It is not extremely aromatic, to say the least, but water may help… With water: nice, soft, simple, on fresh croissants. Never forget that fresh croissants are the equivalent to Beluga caviar or proper Wagyu beef to any Frenchman. Mouth (neat): I find this good, a tad brutal, but well in the style of the official 15 yos 'single casks' that used to boggle our minds since the years and the vintages were never matching. Like, 15 years old 1977-1999. No, really. Good green plums, barley syrup, vanilla fudge, even a little butterscotch… What's sure is that this palate is many times more expressive than the nose, as long as water wasn't added. With water: charming, really, very 'natural', with many bready and barley-y flavours that would rather be for malt enthusiasts, if you see what I mean. Serious natural stuff. Finish: long, chalkier. Crunching barley. Comments: no ooh-aah seen-my-PX whisky at all, let's just hope some distinguished bottlers will keep bottling these very honest, un-pumped-up malts. I thought this one was absolutely excellent in this style – where are you, Arthur?


SGP:461 - 86 points.