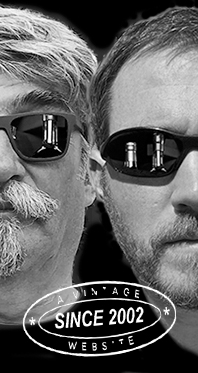 Home
Thousands of tastings,
all the music,
all the rambligs
and all the fun
(hopefully!)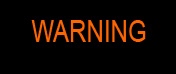 Whiskyfun.com
Guaranteed ad-free
copyright 2002-2021



---

Angus's Corner
From our correspondent and
skilled taster Angus MacRaild in Scotland
A few assorted pairs
It's been a while since I did mix and match pairings, it's always a fun way to try whiskies, so let's return to that approach for this weekend. Bit of a mixed bag here though…

Benriach 10 yo 'Curiositas' (40%, OB, L code L12.10.06)
I'm no great expert in Benriach L codes, but I suppose that would suggest it was bottled in 2006. Colour: pale gold. Nose: a kind of soft, gently rustic and farmy peat profile. Some light carbolic acidity, hay lofts and some yeasty and slightly basic bready notes. Simple, easy enough and probably a tad boring. Mouth: falls apart a bit here on arrival, I find it a bit sour and with an impression of salty, overly soggy porridge. A rather muted and flat smokiness, malt syrup, cardboard and plasticine. Not great really. Finish: short, slightly mustardy, a touch of pepper, more damp grains, soot and cardboard. Comments: underwhelming. I'd say the good folk at Benriach have issues vastly superior bottlings since these rather unlikely and disappointing batches.
SGP: 453 - 72 points.

Benriach 11 yo 1994/2005 Heavily Peated (59.7%, Signatory Vintage Cask Strength Collection, cask #05/355/1 port pipe finish, 863 bottles)
Colour: rose gold. Nose: farmyard-ish and rather sharp at first nosing. This impression of acidic peat, smoked sea salt, over-cured meats and things like smoky grist and tarred hessian. The port influence isn't immediately in your fact but there is this particular feeling of sharpness and tension which is quite particular to finishes like this in my book. With water: fully on coal smoke, scorched earth, bandages, bonfire embers and more industrial stuff like roof pitch freshly surfaced roads. There's a mild dirtiness which may come from the port but it wraps up pretty well with all this meaty peaty splatter. Heavily peated indeed! Mouth: hot, powerful, very sharp, spicy, prickling with hot alcohols, acidic wash, tar, boiler smoke, dried kelp, chilli sauce and eventually some more umami notes of miso and black olive. It's good but tough. With water: this is better now, still a whole peat stack in here but overall it's easier and with a more luxurious, quilted smokiness. Charred herbs, bonfire smoke, fir cones, herbal cough medicines and some very salty and umami notes like soy sauce and pickling brine. Finish: long, peaty, rather meaty, tarry, ground pink peppercorns, hot smoked paprika and some hints of leather and bouillon stock. Comments: It would be fascinating to try the original pre-finished whisky. Something of a beast and no doubt a lot of fun for peat fanatics. I think the finish here worked pretty well in that you can see it peeping out here and there but it's never too jarring or lopsided. Probably impossible against such a hefty distillate.
SGP: 477 - 85 points.

Blair Athol 14 yo (46%, North Star 'The Wee Star', PX finish)
Colour: gold. Nose: what I enjoy straight away is the impression that the finishing has been done with a rather light touch. I find quite a lot of 'Blair Atholy' qualities emerging like malt extract, digestive biscuits, fruit loaf, honeydew melon, new leather and heather ales. Feels perfectly rich, malty and robust. Mouth: once again, there's no great feeling of lopsidedness. Rather a pretty elegant herbal profile with winter spices, camphor and touches of rapeseed oil, putty and various dried fruits and nuts. Robust is the word that comes to mind again. I find it very easy and with a lean 'no fat' aspect which is very appealing. Finish: good length, lightly nutty, mentholated, more dried dark fruits and some milk chocolate. Comments: I defy anyone not to enjoy this humble wee Blair Athol. A wee star indeed.
SGP: 561 - 86 points.

Blair Athol 14 yo (51.1%, North Star, 14 months Mezcal Finish, 72 bottles)
Ah Mezcal finishes, I'm sure we all know and love those old stories of the crofters and early whisky makers re-racking their whiskies into all those Mezcal casks that have traditionally littered the glens and villages of the highlands. Thankfully the SWA have seen fit to recognise the historical use of Tequila and Mezcal casks in line with their own regulations - they might have been accused of hypocrisy otherwise! Colour: pale gold. Nose: a little tight at first, but I do get some impressions of salinity oddly enough. Also green herbs and wee touches of soot and mineral oil. Still feels 'highland' in style but it's a bit closed. With water: chalky, white flowers, pebbles, sunflower seeds. Light, taut cereal structure and more of these gentle mineral oil notes. Mouth: still rather shy and light with lots of greenery such as grass, olive oil and crushed nettles. Cereals, lemon peel and various notes of clay and ointment. Feels almost austere in some respects. I'm not sure I detect any Mezcal, but it is more tight and medicinal for sure. With water: soda bread, canvass, sack cloth, lamp oil, white miso and even something like tofu. Funny stuff! Finish: medium, drying, more cereals, faint medicinal notes, clay, plasticine, camphor and crushed aspirin. Comments: At times it becomes reminiscent of these old, hyper austere Cadenhead AC bottlings. I'm not sure what to make of this, in some ways it's a fine drop, but is it malt whisky? Please send your long, discursive answers on a Tuk-Tuk to North Star Spirits. A hard one to score, worth trying should it cross your path I would say.
SGP: 452 - 84 points.

Inchgower 13 yo 2008/2021 (55.8%, Lady Of The Glen, cask #800479, hogshead + refill PX sherry finish, 268 bottles)
Colour: pale gold. Nose: rather sooty and with a stodgy cakeyness which I find quite nice. Gingernut biscuits, golden syrup, sweet breakfast cereals and a wee scatter of sultanas. This lighter touch from the sherry has worked quite well I think. With water: pretty classical and straight. On honeys, breads, new world beers and a little earthy turmeric tea. Mouth: rather surprisingly vegetal, olive oil cake, muesli, asparagus, honey roast parsnip, sunflower seeds, pumpkinseed oil, hessian and some malt loaf. Quite a big profile. With water: more elegant now, on olive oil, honey on sourdough toast, those sweetish breakfast cereals again and still a glimmer of a more vegetal, earthy component. Finish: medium, a little plasticine, muesli, golden style, cinnamon grahams breakfast cereal. Comments: aren't LOTG getting pretty smart and clever with their finishings?
SGP: 551 - 85 points.

Inchgower 13 yo 2007/2020 (56%, Watt Whisky, bourbon hogshead, 297 bottles)
Colour: pale white wine. Nose: I've always thought Inchgower was an underrated / unnoticed distillate and I can see why Kate and Mark would select such a cask. An immediately very fresh and pure profile, but one that also incorporates quite a bit of character with chalk, white flowers, very light waxy threads, cereals and even wee yellow fruits as well - tiny ripe yellow plums to be precise. I think the word is 'charming'. With water: an almost crystalline and brittle maltiness, sharp cereal tones, lemon peel. This direct and narrow distillate style feels extremely 'Diageo' - which I mean in a good way, it's a style they've perfected I would say. Mouth: nicely sharp, chiselled and quite singular. In some ways it's almost like a totally un-peated Caol Ila (not like the actual 'un-peated' Caol Ilas which are usually rather peaty). Indeed, you do get a feeling of good blanco Tequila as well with these wee green and vegetal touches. Some mineral oil, new leather, soot and soda bread. With water: wee glimmers of aniseed, fennel, peppery watercress and chlorophyl. Finish: good length, some white chocolate and cocoa emerging out of nowhere, otherwise still on pure and white things like chalk, pebbles, flowers and freshly starched linens. Comments: I would say an excellent example of good modern and unvarnished whisky from refill wood. A smart pick I think.
SGP: 461 - 86 points.

Talisker 'Skye' (45.8%, OB, L6292CM000)
I believe this should be a 2016 rotation. Colour: gold. Nose: a bit flat, a bit simple, something slightly gingery, caramel shortbread, pepper, a hint of sour wood, perhaps a few lemon cough drops. Feels a bit disjointed and meandering without direction. Mouth: sooty and slightly sour smokiness, more gingery warmth, overall there's this impression of unnatural sweetness which may come from a heavy handed dose of caramel - or just overly bombastic oak. Simplistic and a tad empty and disjointed is the overall impression so far. Finish: medium, sweet ginger ale, digestive biscuits, damp hessian, dark grains and cheap beers. Comments: I feel inclined to judge these sorts of bottlings rather harshly. When you can issue something as consistently superb as Talisker 10 - not to mention these excellent Special Release 8 year olds - and then alongside it comes this, it smacks of laziness and a lack of care or interest. What's the point in owning what is inarguably one of the greatest distilleries on Planet Earth if you issue stuff like this? I wouldn't say more recent batches have been an improvement either. Now, I'm aware of the arguments that bottlings such as this are 'not for the likes of me', but I would still argue there's no excuse for poor quality where Talisker is concerned.
SGP: 564 - 76 points.

Talisker 12 yo (43%, OB, 94cl for duty free, 1970s)
A rather cool and rare old large format bottle I opened to share with folk after the Whisky Show in London at the start of this month. Pleasingly, it was enjoyed within an inch of its life. Colour: gold. Nose: I've always found these old 12s much more variable than the 8 year olds, however I'm pleased to say this is pretty full of soft waxes, ripe tropical fruits, seawater, really elegant peppery peat smoke and nicely gentle camphory and sheep wool vibes. Beautiful, old style Talisker! Mouth: good arrival, very oily and good weight in the mouth. This feeling of smoked olive oil with seawater, pink grapefruit, thick phenolics, pepper, mineral oil and a rather gravelly minerality. Also quite waxy and slightly mentholated. There's a tiny metallic glimmer of OBE, but it's very minimal. Finish: good length, crystallised exotic fruits, brittle peat smoke, pepper, smoked sea salt, dried seaweed, camphor and hessian. Comments: there's certainly a bit of batch variation in these old 12s, but when they're on form they're indubitably terrific!
SGP: 665 - 91 points.