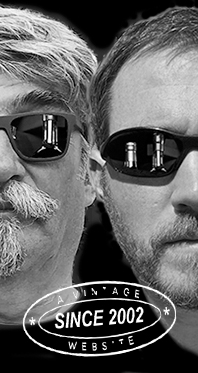 Home
Thousands of tastings,
all the music,
all the rambligs
and all the fun
(hopefully!)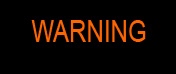 Whiskyfun.com
Guaranteed ad-free
copyright 2002-2021



A few more baby distilleries

I mean, Scottish whiskies from rather new distilleries, so whiskies that should be at least 3 years of age. I have to say it's not easy to keep up with all these new cats that are popping out of the blue almost every week (don't exaggerate, S.!)

Lindores 'MCDXCIV' (46%, OB, 2021)


From bourbon, sherry and wine barrique. Either the great folks at Lindores would like to stress some kind of Roman heritage with the name, which I doubt, or the name refers to 1494, which was the year when the Exchequer Rolls of James IV of Scotland recorded the granting of malt to friar John Cor in order to make the first 'official' water of life in Scotland, at Lindores Abbey in the Lowlands. Those Exchequer Rolls, in their great wisdom, did not mention any kind of PX or red wine casks, but I'm sure that's been done parsimoniously here. Colour: straw. Nose: starts with rather a lot of weissbeer, some porridge, then sourdough and leaven bread, buckwheat crepes, just grist… Then more lemon juice, fresh cider and a few drops of wine vinegar. I believe you can't do it any more natural. The barriques have been very civilised, I find no merlot and no cabernet whatsoever. Phew. Mouth: pretty good indeed, very much on grains and breads, with only a drop of lemon juice, bitter ale, then really a lot pf pepper and nutmeg from the oak. Perhaps not totally integrated and balanced yet, but that should come. Finish: anecdotal, with some bitterish oak and notes of eggplant and artichoke. Comments: not sure it's totally ready yet, but when the base is nicely bready like this, beyond the oak, the future should be bright.


SGP:272 - 78 points.

Eden Mill '2019 Release' (46.5%, OB, 3000 bottles)


Mostly ex-oloroso hogsheads, PX hogsheads and ASB. I agree I should have tried this earlier, but all this PX everywhere scares me. I've even heard the most common first name in St Andrews and beyond has become 'Pedro'. Colour: straw. Nose: there are similarities on the nose but this is a little rounder, with more vanilla and preserved cherries, certainly elderberry eau-de-vie an syrup, a few drops of retsina wine and even ratafia de Champagne as well as touches of acetone, which is not unpleasant in this context. Other than that, the breadiness is impeccable and the PX only starts to express itself after a good five minutes, imparting biggish notes of moist gingerbread and raisins. Mouth: once again, the oak's a little too much for me but indeed, just a little. Burnt gingerbread, cinnamon rolls, juniper and turmeric, ginger, raisin rolls… It is a whole pastry shop. Feels a bit 'craft whisky of the world' – I know what I'm trying to say, it is not extremely Scottish. Finish: rather long, very okay, not exuberantly oaky and raisiny. Comments: what I don't know yet is whether this is some kind of variant, or if this is Eden Mill's proprietary style. We may check that in the coming months or years.


SGP:551 - 80 points.

Ardnamurchan AD/07.21:05 (46.8%, OB, 2021)


This new one is a vatting of peated and unpeated Ardnamurchan and consists in 2/3 ex-bourbon and 1/3 ex-sherry wood. They wouldn't say if the latter was treated with paxare…, I mean PX or not. Last year's 'AD/09.20:01' (boy they do not make our lives easy, do they) had been quite splendid already (WF 86). Colour: white wine. Nose: visiting a working distillery that's still got malting floors. Barley, grist, husk, mash, yeast, wash, low wines, spirit and the manager's old Range Rover stalled in the Distillery's car park. Of course this is complete fiction, but this nose is pretty perfect, with a whole pool of oil in the background. Mouth: feels much peatier than on the nose, vegetal, a tad curry and wasabi-like, with some umami, savoury notes, tobacco, black tea leaves, Seville oranges, bell pepper, black pepper, horseradish (or more wasabi), and even a wee feeling of bison grass. Remember Zubrowka? I find it rather austere, rather wonderfully austere. Finish: long, peaty, grassy, vegetal, with some saltiness and just a touch of kumquat. Comments: wonderful pepperiness here, I'd wager it's not easy to get this kind of balance right.


SGP:465 - 87 points.

Method and Madness 'Micro Distilled' (46%, OB, Ireland, rye and malt, 2021)


This brand new Irish baby stems from Midleton Distillery, so you could believe that's anything but a 'new cat', but in reality Pernod, six years ago, had opened a new micro-distillery within the complex. This is their very first double-distilled release, which the owners themselves call a 'distillate-driven whiskey'. I can only say 'bravo, formidable, bien joué!' It is 60% rye and 40% malt and integrally ex-bourbon cask. What's more, apparently they launch it right today (which happens to be my own birthday, well, just saying, the number is UBS #8537…) Colour: chardonnay. Nose: very soft, floral, relatively fragrant, with tiny touches of lavender (that's probably the rye speaking) and crushed buckwheat, a little caraway, wee bits of vanilla fudge, chamomile, the softest hints of fresh American oak shavings, and behind all that, a huge fresh panettone bursting with juicy sultanas and orange blossom water (well done, I'm hungry now). Mouth: help, the panettone is back on the palate! It doesn't feel too rye-driven, actually, neither does it mimic MGP-style bourbon, it is rather a delicate 'new' combination – but they mention older recipes – with some earl grey, the faintest hints of coconut, blond tobacco, and then cinnamon and white pepper from the oak. Touches of papayas too, but we're not in Redbreast territories at all. Pear cake, which I like a lot. Finish: medium, with a little more ginger, and some rye bread with chestnut honey. More sawdust in the aftertaste but that was to be expected. A hint of pineapple too, which is more 'classic Midleton' in my book. Comments: I don't know how old this very well-balanced crafty baby is, maybe 6? It cannot be any older anyway, but really, 'bravo, formidable, bien joué!' Very convincing in-house craft whisky.


SGP:551 - 87 points.

Oh while we're in Ireland…

Waterford 'Micro Cuvée Lòmhar' (50%, OB, Ireland, 1100 bottles, 2021)


A three years-old that comes with an extensive story and a rather complex cask-bill. We're absolutely not against that, naturally, but we're even more in favour of good whisky. Remember, In Poculo Veritas (the truth lies in the glass). Colour: straw. Nose: it's rather fascinating that we would be in similar territories as those of the M&M, but this is rather firmer and deeper, most certainly much maltier (no rye here, obviously), fatter, earthier, much more barley-y, with various fresh nuts and roots. Salsify, hazelnuts, macadamias, celeriac, white peaches, nougat… With water: a fresh baguette and three croissants, straight from your favourite bakery. Mouth (neat): on steroids. Huge earthy tones (we adore that, we're countrymen), plantains, high-class polenta, white pears, red kuri squash, bamboo shoots, bananas, heart of palm… It's all a little 'different', a little 'unusual'. Un-boring whisky, that's the future. With water: swims like a champ and gets fruitier, with notes of Alsatian mirabelle eau-de-vie (which the owners may have benchmarked – I'm joking) and more white pears. Some raisins too, possibly from some ex-sweet-wine casks. Finish: not that long but clean and cakey. May I mention panettone once more? Comments: almost on par with the formidable Gaia 1.1. Looks like I forgot to mention proper purée de pommes de terre.


SGP:451 - 89 points.