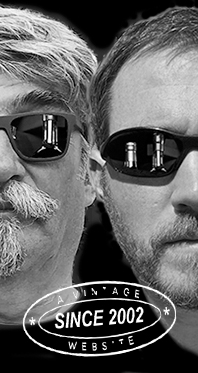 Home
Thousands of tastings,
all the music,
all the rambligs
and all the fun
(hopefully!)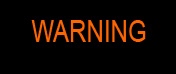 Whiskyfun.com
Guaranteed ad-free
copyright 2002-2021



A few more bastards and blends

Just a short aimless selection of what we have. So either single malt whiskies with no demonstrable origins, or improbable branded vattings. You know, Victorian typesets and QR codes, and all that jazz. Let's do that randomly…

Chivas Regal 18 yo (40%, OB, blended Scotch, +/-2020)


Tsk tsk, I can hear you. We whisky bloggers need to calibrate our sensors every once in a while and taste the large-volume blends, I believe that's crucial, even if it's true that we prefer malts. The industry, including embedded bloggers and influencers, keep shouting that blends are the deal - and that age is just a number while they're at it – but that's just an unnecessary mantra. Remember in the (not so) old days, the better blends were advertised as containing a higher proportion of malt. Malt is the deal. Anyway, rant over, let's taste this sadly-under-proofed deluxe baby, I'm sure it's good. Colour: gold. Nose: it is an high-malt-proportion blend indeed, even if it's really very soft to any malt aficionado – or, yeah, maniac. Overripe apples, drops of mead, a wee Cognacqy side, so raisins, a little oak, earl grey, a tiny meaty side (bouillon), perhaps some nuts, probably some tobacco… But it is really very light, if not weak. I understand why fine folks in Asia are quaffing this with their meals, it is not much bigger than wine. Mouth: good, just a little indefinite and kind of blurred. I know master blenders are second only to Mick Jagger, but when you try to do a little painting, you soon learn that if you blend too many colours, what you get is… grey. So this is a nice grey, but it is a grey. I'd add that the raisins and the vanillin in the back are very pedestrian. Finish: very short and too spirity. Comments: you could have two bottles of Glenlivet 12 for the price of one bottle of Chivas 18. A no brainer. I had found an earlier Chivas 18, back in 2013, much better (WF 83).


SGP:341 - 77 points.

That's sorted, let's go on…

MacNair's 12 'Lum Reek' (46%, OB, blended malt, 2020)


Victorian is dead, Dickensian is up, apparently. This is a young peated blended malt, as they all do now. Hope they'll never shut down Caol Ila! Colour: light gold. Nose: soft vanilla and gentle smoke, some apple peelings, fresh hazelnuts, a little cardboard, white chocolate, nougat… So a simple, easy, pleasant nose. One to sip at parties instead of Mai Tais, except that we don't do parties these days. And Mai Tais are out, aren't they? Mouth: not too sure. Some peppery smoke, rather a lot of bitterness, then sugar cane syrup, which makes it do the slits, so to speak. Not bad but not very well integrated, perhaps. There's some lemon but it feels a bit 'added'. Am I not being too harsh? Finish: medium, spirity, a little rough. Comments: I'm wondering if it's not made out of peaters from the mainland. They're good but they often lack depth, balance and integration. In my humble opinion.


SGP:455 - 78 points.

Peat & Bourbon Barrel (60.5%, Elixir Distillers, Elements of Islay, Canada exclusive, 2020)


With these guys you don't ask questions, you just try to taste the many juices they put out, as long as you can keep up. So this is for Canada, so I suppose they've dumped maple syrup into the bourbon barrels, have they not? Colour: white wine. Nose: sharp peat smoke at a strength that reminds me of the first Port Ellen I have bought, that Rare Malt. But why am I telling you this? Walnut skin, kelp, gasoline, hessian, kippers, concrete, raw chocolate, soy sauce (unusual in unsherried drams), lovage… Hold on there must be a secret weapon in this, and that cannot be maple syrup. With water: carbon paper, perhaps? But who's still got carbon paper? Mouth (neat): yeah roots, brine, gentian, capers. With water: mezcal? Did they add mezcal? Big salt too, olives… Better and better. Finish: long, earthy, rooty, smoky, salty. Incredible touches of tequila/mezcal. Comments: grows on you, just like… let's try to find something Canadian… Say dear Joni Mitchell? Score will be high and justified. Fantastic work.


SGP:367 - 90 points.

Right, I should try other 'Elements' now but we've said this would be varied, have we not?

Scarabus 10 yo (46%, Hunter Laing, +/-2020)
Building brands. This is an Islay single malt, let's see if it's just Caol Ila under another name. What? Why would the label be overdone? Of course it isn't! But it's the juice that counts anyway… Oh and I seem to remember Scarabus is also the lovely place where our very dear friend Martine Nouet, queen of all stills, has got her house on Islay. But shh… (hugs, Martine) Colour: white wine. Nose: precise, millimetric, on olive brine, oysters, lime juice, and sea breeze. No more, no less. Mouth: high-definition smoke, seawater, green olives, and lemon. An unexpected touch of thyme honey, which will cure your throat as sure as 1+1=2. Finish: long, wonderfully briny, salty, you'd almost believe you could quaff this with razorfish stewed in garlic and butter sauce, Barcelona-style. Crikey, I'm hungry again. Comments: let's be serious, the name Scarabus obviously suggests the Rhinns of Islay, it just cannot stem from the other side, can it? So either Port Charlotte, or Kilchoman. Not too sure… Let's move on… Great tight juice in any case.


SGP:367 - 88 points.

Isn't this getting all about young peat? That wasn't our goal in the first place but anyway, since we're here, let's do a last one…

Vital Spark 12 yo 'Batch 002' (50.2%, Meadowside Blending, 1280 bottles, +/-2020)
Are all designers in Scotland on acid these days? Or did they hire the very last veterans of the Light Brigade to do these ueber-retro labels? This one was only finished in oloroso sherry, so in theory, it should be taken down a notch, but not too sure. Colour: gold. Nose: of course it's nice, the sherry's perfectly nutty, the tobaccos are well in place, the smoke's very noticeable yet smooth, the strength is perfect, and these complex notes of late-summer rainwater and cigarillo tobacco work very well. No quibbles. With water: chocolate and pipe tobacco, with some glutamate. Mouth (neat): more fun and wackiness here. Ham and mustard, loads of caraway, even more juniper and clove, nutmeg on steroids, concentrated walnut wine, dry Madeira at its most extreme… May we have a chat with the chef? With water: but this is goulash! Finish: long, on walnut wine. Extreme cardamom in the aftertaste, nutmeg in the after-aftertaste. Comments: whether this spark is vital or not, I don't know, what's sure is that it's rather of-the-wall. The palate is really spicy and the cardamom loud in the aftertaste. Yet I rather like it.


SGP:373 - 81 points.