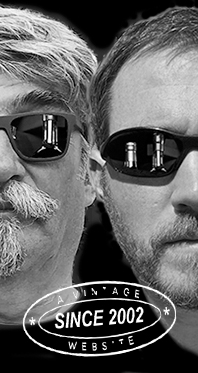 Home
Thousands of tastings,
all the music,
all the rambligs
and all the fun
(hopefully!)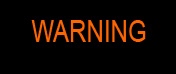 Whiskyfun.com
Guaranteed ad-free
copyright 2002-2021



---

Angus's Corner
From our Scottish correspondent
and skilled taster Angus MacRaild in Scotland
A pair of Smögen
Is there anyone who does not love Smögen and what Mr Caldenby is doing there? There is a very good reason I pester him to let me bottle his whisky.

| | | |
| --- | --- | --- |
| | I do not always agree with how he does things or his approach to wood perhaps, but isn't that healthy and rather the point of whisky? The pleasure of respectful disagreement (remember that?). Certainly, in my book, he remains one of the absolutely leading lights of 'new wave' whisky making, where things really are made by hand and legitimately measure up to the dictionary definition of that otherwise banished word: 'craft'. Some of the releases can be a bit too whacky for me, but they are always brimming with personality and never, ever boring. Boring is the point of no return for whisky in my book. | |

Smögen 6 yo '100 proof' Batch 1 (57.1%, OB, Sweden, sherry quarter cask, 2020)
Colour: pale amber. Nose: extremely leafy and resinous with a whole charcuterie of cured and smoked dark meats. Also dark grained breads, smoked German beers, venison baked in cocoa and salt (try it, amazing!), also some perfectly sharp and salty Dutch liquorice. Pow! With water: there is a definite and rather 'Swedish' fishiness now, the overt suggestion that both pickling and burying have occurred at some point along the way. Also smoked black pepper and some chunky BBQ smoke. Mouth: perfectly leathery, sharp and salty sherry that combines nuttiness, black pepper, game meats, wood spices, earthy tones and smoked dark teas. Peat and modern sherry working in rare harmony I think. With water: a kind of candied peaty note, sweet smoke, tar extract, smoked olive oil, more smoked salami, black coffee and hessian. Finish: long, peppery, meaty, tarry and richly smoky. Comments: if I were left in charge of Smögen, I would fill every drop of new make into plain oak barrels and hogsheads. This terrific wee bottling is exactly why I should not be left in charge of Smögen.
SGP: 476 - 90 points.

Smögen 8 yo 2011/2020 (62.7%, Scotch Malt Whisky Society, #145.1 'A sweet kiss from a smoking mermaid', 1st fill barrel, 240 bottles)
One of my fellow SMWS panel chairs clearly has more experience with mermaids than I do. But was she on fire, in a wood smoker, sparking of a large joint - we demand answers! Colour: straw. Nose: pure, hyper sharp and slightly closed up to begin. We're in very narrow Caol Ila territory I feel. Pure seawater, pickling brine, smoked olive oil and salt-cured sardines. Impressions of wet seaweed and beach pebbles come out too. It's undeniably impeccable, but keeps its cards close to its chest. With water: a pure and pristine smokiness, one that takes in peat and wood smoke and possesses an almost crystalline, brittle quality. I also find pink sea salt, ink and a little carbolic acidity. Mouth: pretty merciless upon arrival. A coiled spring of seawater, stone-honed peat smoke, mercurochrome, lemon juice, oyster water and sandalwood ashes. It's monolithic but there also many subtle suggestive things popping out like chalkiness, citrus piths, smoked olive oil; then eventually we get to thicker stuff like camphor, deeper phenolics, tar coal soap and green peppercorns in brine. There is a lot of detail and requires close attention. With water: quite immense now with water. Becomes broader, more open, the texture is fatter and thicker in every direction. A real mouth-filling carpet of smoke, tar, pebbles, salt, minerals and petrol. Finish: extremely long, sharply smoky, green and black olives, lightly fermentary with hay, rollmop herring, wood ashes, pickling brine and salted liquorice. The complexity just seems to gather pace and momentum over time. Comments: It's probably the style of Smögen I most enjoy, and as such I'm having a wee internal battle about the score, but I suppose it's also a demanding style of whisky that you have to really be in the mood for. We are really in smoked barley eau de vie territories here - and brilliantly so if you ask me.
SPG: 377 - 90 points.