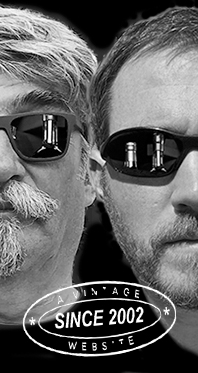 Home
Thousands of tastings,
all the music,
all the rambligs
and all the fun
(hopefully!)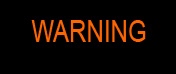 Whiskyfun.com
Guaranteed ad-free
copyright 2002-2021



A quartet of Edradour
(but one of them doesn't count)

| | |
| --- | --- |
| What a long way they have come since the very fine people behind Signatory Vintage had bought the Distillery from Pernod's subsidiary Campbell Distillers! Overhauling, extension, expansion, general smartness and improvement of the processes… Just to give you an example… (picture Tom Parnell) | |

Edradour 10 yo (40%, OB, +/-2002)
Naturally, this was older 'Campbell' juice as Signatory only took over in 2002 (or was it 2003?) The reputation of this 10 wasn't very high to say the least, while Edradour had been a top malt for blending in the 1960s according to old authors – and the most expensive new filling of them all, mind you! Colour: gold. Nose: ah, less whacky and 'deviant' than I remembered it, maybe did it need a good twenty years of aging in glass? Some shoe polish, copper polish, old coins, dry pine needles, some leather, then rather beef jerky (or pemmican?), soy sauce, glutamate… Now some notes of new plastics would tend to pop out after a few minutes, which does not bode too well for the palate, let's see…Mouth: this rather immense soapiness at first, then burnt leaves, Fanta, leather…. Really very tough, as expected. Finish: hard. Comments: we shan't score this one again, I tried it just to show distinguished newcomers that nothing is lost forever. And I promise it is the very last time we're trying the old 10.
SGP:382 – - points.

Edradour 2005/2018 (63.7%, Or Sileis, Taiwan, Craftsman Selection, sherry, cask #501026, 195 bottles)


So clearly 'new' juice by Signatory Vintage and a 'two-face' set-up that's not unseen elsewhere. Karuizawa geishas, anyone? Now both bottles, left and right, do shelter the same juice in this very case. Colour: gold. Nose: it is a little hard to fathom that this stems from the same distillery, as what we're getting at this quasi-murderous strength is a lovely leafy sherry and notes of pear and apricot jams. Probably many other aromas but we won't push too hard just now. With water: gunflints, geranium flowers, pistachios and pecans (roasted), figs, tobacco… Mouth (neat): there is a little old-Edradourness indeed, but that would rather be the better side of old Edradour, tobacco, soot, ale… The rest is too strong for this shy little paster. Wait, pears do show up again. With water: more pears indeed, plus more figs (jam), quinces, sweet pipe tobacco, cherry cake… I cannot not think of that other distillery that does much sherry up there further in the north (ending with '-clas'). Finish: long, drier, with some pine liqueur, Jäger, roasted chestnuts, walnut wine, tobacco… Comments: absolutely impeccable, with some kind of dry amontilladoness.
SGP:451 - 87 points.

Edradour 2009/2020 (56.2%, Or Sileis, Taiwan, Tiger's Finest Selection, First-fil sherry, cask #370, 675 bottles)


Colour: amber/mahogany. Nose: rather some coffee, malt and chocolate extravaganza, with whiffs of stout and then bouillons, meats, marrow, meat pie, gravy… With water: miso and umami. No one's ever going to be against that, certainly not yours truly. Mouth (neat): thick and superb rich sherry, sweeter than on the nose, with much more marmalade and Szechuan pepper. Ground coffee, black tobacco, chocolate, black pepper, apricot jam, Jafa cakes, 'moist' brownies… With water: I have to mention Christmas cakes, Beerewecke, Stolle… Finish: long, clan, more orangey. This time we've kind of gone even further north, towards Alness. More Jaffa cakes in the aftertaste. Comments: a little richer and easier than its older sibling, with a huge friendly presence. Very Christmassy (I know we're early…)
SGP:651 - 88 points.

Edradour 2010/2020 (58.5%, OB for The Navigator World Whisky, South Africa, first fill sherry butt, cask #386, 602 bottles)


In theory, we should be close… Colour: dark amber. Nose: yes we're somehow between both Taiwanese, with both a dry cigary tightness and some richer dried fruits, fruitcake, pressed figs and dates, dried pears, a touch of ham, and perhaps even a mini Mars bar. With water : almost a carbon copy of the 2009, which is good news, obviously. Some wonderful sherry butts are in use at Edradour! Mouth (neat): very assertive, almost authoritative, with loads of coffee (ristretto) and black chocolate, then a few prunes and black raisins. Some French friends may believe this is some kind of old-style family armagnac. With water: Christmas cakes, marmalade, Szechuan pepper, with a wee slice of Linzertorte (with loads of raspberry jam). Finish: long, drier, with rather a lot of bitter chocolate and once again a little Jäger. Comments: another epic sherry monster from Pitlochry (via the neighbourhoods of Johannesburg).


SGP:651 - 88 points.

Great work at Edradour, but we already knew that. We'll try to have quite a few Ballechins in the coming weeks.