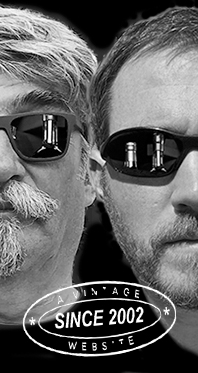 Home
Thousands of tastings,
all the music,
all the rambligs
and all the fun
(hopefully!)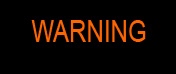 Whiskyfun.com
Guaranteed ad-free
copyright 2002-2021



Violin, alto, cello, double bass. Perhaps! Another former second or even third-tier name that's gained some traction since the former blue chips have become virtually unobtainable at the IBS. As we say more and more often "after all, they're not bad at all!" First, the apéro…

Strathmill 12 yo (43%, OB, Flora & Fauna, +/-2019)


It is a little unclear whether Diageo are still producing these or not. Some well-known websites claim that they've been discontinued but other do not, while the official website malts.com keeps listing this one. The last Strathmill F&F we've tried had been bottled circa 2007 (WF 79). I also remember that around twenty years ago, we used to talk about these - and the Rare Malts - as 'official independents'. How silly have we been! Colour: straw. Nose: some natural 'pure malt', that is to say rather all on porridge, muesli, leaven, grist and ale. There is, indeed, something very natural to it. Whiffs of warm brioche straight from the nearest French bakery, as well as not-too-aromatic fruits. Greengages, I would say. Mouth: this feeling of distilled beer that's sometimes to be found in malt whiskies. After all, that's what it is! Hops, herbs more greengages, more muesli, IPA and a little grapefruit. Tens to get more citrusy over time, almost acerbic, in a good way. Finish: of medium length, on more or less the same notes. Touch of pepper in the aftertaste. Comments: I like this very natural malt, so up one point!


SGP:451 - 80 points.

Strathmill 14 yo 2006/2020 (61%, The Whisky Barrel, 1st fill sherry butt finish, cask #TWB1013, 685 bottles)


These fine people too are doing it right. Average spirit 'in the good sense' and some properly engineered maturation done on it, for very good results even if distillery character is probably completely lost. Now as the other guy said, Strathmill ain't Clynelish. Let's see if all that works… Colour: mahogany. Nose: chocolate and soy sauce I would say, roasted chestnuts, fermenting hay. Water is needed at this strength. With water: soups and bouillons, miso, glutamate, ready-made Chinese noodles, chocolate, tobacco… Mouth (neat): looks like this is good. Some gunpowder, bitter chocolate, Fernet-Branca, artichoke bitter… With water: more of all that, plus bitter oranges, and a few ounces of oak spices. Nutmeg and ginger. Finish: long, well-constructed, modern sherry. Comments: good stuff from the right school. Probably not very romantic, and indeed we've known some very old Strathmills that had been more poetic, but these are like VW Golf GTIs, they are not Lambo Miuras but they just work bl**dy well.


SGP:462 - 86 points.

I suppose this will be very similar…

Strathmill 11 yo 2009/2020 (58.5%, James Eadie, oloroso cask finish, 617 bottles)


Finished for 19 months. Expect bold flavours yet some modern complexity. Colour: very deep amber. Nose: chocolate, coffee, Cuban puros, marmalade, quince jelly, dried figs, Corinthian raisins, prunes, armagnac, copper. Do you get this, armagnac! With water: fine leathers and tobaccos. Stems and leaves. Fresh walnuts. Nothing beats fresh walnuts, except more fresh walnuts. Mouth (neat): very powerful, a tad salty, gamey, soupy… Nice bouillon. With water: lovely soup, salted oranges, cress, sorrel, soy sauce… They sure didn't butcher this one, wow! Finish: same, but drier yet. Smoked almonds, olives (hurray) and miso soup. I shan't mention tofu (too late) but you get the idea. Comments: of course you could do this on just any unpeated Scottish malt, from Strathmill to Macallan, but that does not change the fact that it's brilliantly made whisky. Very impressive, this little Strathmill oozes of smartness. A VW Golf with a Ferrari engine (oh forget about those very lazy car analogies of mine).


SGP:371 - 88 points.

Strathmill 27 yo 1991/2019 (46.1%, Cadenhead, Single Cask, bourbon hogshead, 204 bottles)
Back to nature I suppose… This series too is no more, no more gold! Colour: white wine. Nose: I find this very subtle, almost delicate, with various grasses and orchard fruits. I would mention greengages again, also apples, gooseberries, white peaches, then something floral (dandelions) and the slightest amounts of beeswax. Lovely whiffs of fresh peonies too, as well as this irresistible combo that I think I often mention, fresh panettone plus kougelhopf. Always a good sign! Mouth: very good, if a tad too citric/spicy for me at first. Lemon drops, the expected butterscotch and fudge, then preserved greengages and bitter almonds. Some kiwi, perhaps. It's actually pretty complex and even tends to wander off with many tiny fruity touches that are harder to pin down. Wee wild berries, like. Finish: this is where it gets rather peppery, and drier. Grassy and gingery aftertaste. Comments: indeed, just excellent, it just lost me a little bit at the finish line.


SGP:561 - 87 points.