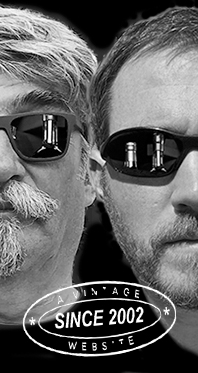 Home
Thousands of tastings,
all the music,
all the rambligs
and all the fun
(hopefully!)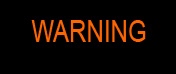 Whiskyfun.com
Guaranteed ad-free
copyright 2002-2021



A rather large bag of Dailuaine

We've got quite a few of them, some already a little old, so let's purge the box if you don't mind. I agree that's a little brutal, but we've got to go… Let's do this randomly – after some aperitif.

Dailuaine 7 yo 2008/2015 (46%, Douglas Laing, Provenance, sherry)
Colour: light gold. Nose: not an unusual nose with some ex-sherry whiskies, that is to say a mix of wee metallic notes, walnuts, patchouli and dried herbs and flowers. Something meaty too, bouillons, Chinese pork dumplings perhaps (well done, I'm hungry now). Quality green tea. Very pleasant nose, pretty fresh, not feinty or 'too young'. Mouth: starts well but a few off-notes are there too. Some kind of soapy spices over this meatiness and a little sulphur. Sucking tobacco and sipping walnut liqueur. Something leathery and rubbery too. Finish: rather long, rather bitter, leathery. Green walnuts. Comments: this profile is not unseen in Dailuaine, as far as I could taste. Some aspects were really nice though, especially on the nose.


SGP:371 - 72 points.

Dailuaine 12 yo 2005/2018 (48.4%, Douglas Laing, Old Particular, sherry butt, cask # 12429, 674 bottles)


This old particular is not particularly old, is it. Colour: gold. Nose: a little sulphur right away, gun oil, tree bark, chocolate, metal polish, silverware, walnuts, apple peeling… It really is a peculiar nose. Really curious about the palate… Mouth: beef bouillon, sucking copper coins, bitter chocolate, soy sauce, tobacco, leather, gingerbread, huge cloves, very bitter marmalade… Well this one sure is a talkative conversationalist, but it really is pretty challenging. Not unlike your old uncle who's very talkative too. Finish: long, a little more on muscovado sugar, but gets butter too. Burnt raisins. Comments: not a contemporary style at all and in a way, we should be happy that not all malt whiskies have become the same (yet). Now, as I said, I find this baby a little challenging, perhaps a little reminiscent of some sherried Mortlachs, but Mortlach's usually better constructed.


SGP:362 - 76 points.

Perhaps a seemingly unsherried one from the bottom of the box?

Dailuaine 1999/2012 (59.4%, Spirit of Caledonia, bourbon hogshead, cask #3701, 294 bottles)


From the good old days when you were doing a label just because you needed a label. Colour: very pale white wine. Nose: its rather a flinty kind of sulphur, so sulphur stone I would say (nothing to do with burnt sulphur), plus flints, then green fruits, granny smith, gooseberries, star fruits, physalis… So not overripe wild mangos, if you like. Chalky sauvignon. Nice and much cleaner than the sherried ones! With water: fresh plaster and stewed cauliflowers, there's nothing not to like here. Sheep's wool. Mouth (neat): Dailuaine's trademark mineral sulphur (in my book) does it good here, and would come with really a lot of grass. So we have a very austere grassy and chalky palate, which I enjoy. With water: very nice fruits coming out, green melons for example, plums, greengages… It's very tight, still chalky, grassy, and indeed austere. Finish: rather long, very tight, vertical, akin to a very young Sancerre. Comments: I like this one, it's perfectly natural and tight. I suppose the hogshead had already been filled two or three times.


SGP:561 - 84 points.

Dailuaine-Glenlivet 10 yo 2008/2019 (59.9%, Cadenhead, Small Batch, 774 bottles)
This one from three hogsheads. Apparently, this 'Small Batch' series is no more, sob... Colour: white wine. Nose: very similar, just a tad breadier, doughier, and more fermentary. Naturally, that's all good, with these whiffs of natural sulphur lingering in the background, clearly an asset in this very case. With water: delicate whiffs of wisteria after the rain. Makes you a poet. Mouth (neat): once again, this is very similar, just more fermentary and citrusy at the same time. Touches of coffee liqueur too, probably from one of the hoggies (hey I'm not saying that cask had been sheltering Kahlua!) With water: swims like a champ. Limoncello, butterscotch, lime, vegetal oils (coconut, perhaps) … Oh and barley. Finish: rather long and frankly perfect. Oil and paraffin, barley, café latte, lemon liqueur, chalk (bordering good sulphur here)… Comments: exquisite young malt whisky al natural, full of nuances and authenticity (oh wow!) And I suppose the price is low. I hope it's still around here and there…


SGP:462 - 87 points.

Another one from the bottoms…

Dailuaine 18 yo 1996/2014 (48.7%, Maltbarn, bourbon, 159 bottles)


Am I not late? Indeed we cannot taste all the whiskies we get, and it's not impossible that when this lovely little Maltbarn came out, there was also an Ardbeg, a Port Ellen, a Brora, a Springbank and a Clynelish, and that difficult choices had to be made (yeah right). But never say never… Colour: straw. Nose: it's true that Dailuaine's fatness, oiliness and, well, sulphuriness can bring much joy to any whisky provided the cask was right. In a way, that's what happens with Springbank or, there, Ben Nevis too. Sunflower oil, chicory and Nescafé, salsify, maize bread, fresh herbs and grasses… In truth you ought to enjoy these babies for they're the opposite of modern binary wham-bam whiskies. Asparagus. With water: damp chalk, floor cloth, ink. School, in other words. Mouth (neat): a tad deviant (sulphur, soap and plastic) but the spices are right. Miso, cocoa, coffee, Maggi, malt extracts, chalk… Well this sure is another 'different' malt. With water: goes into many directions, hard to follow. Finish: it never came back (ha-ha). Comments: seriously, it's a serious tipple but it's pretty challenging. Do not drink this in front of a Disney.


SGP:362 - 80 points.

Dailuaine 2010/2020 (56.8%, Or Sileis, hogshead, cask #310235, 316 bottles)
Ah, a fairly new one! Lovely label, I just hope you don't need a samurai outfit to properly tackle this baby. Colour: white wine. Nose: say chalk, flints, lemon skins, crushed aspirin tablet, pine needles, resins, roasted sesame oil and black nougat. This sure is not your average malt whisky, but it needs us to try to dig much deeper once water's been added… With water: lovely, on earth, moist tobacco, chalk, paraffin… Mouth (neat): we've known some Ben Nevisses that were a bit like this. Fat, a little sour, fermentary, with some coffee too, malt extracts, mutton suet, marrow, ink, chicory, cigars, old walnuts… And it is not even ex-sherry. With water: oh yes! More of all that plus some earthy fudge and honey. Buckfast, but good. Finish: long, complex, waxy, meaty, even a little petroly. Only the aftertaste is way, way much difficult, with some cardboard and acetone. Acetone could be nice when you first nose a whisky, but certainly not in the aftertaste. Comments: well, in some cases, the magic bow from HP to Springbank via 'lish and 'Nevis could well make a short stop at Dailuaine – despite the very whacky aftertaste here.


SGP:562 - 88 points.

This is not a session, it's a rollercoaster…

Dailuaine 2007/2020 (55.7%, Or Sileis, sherry butt, cask #13635)


When our dearest friends in Asia add tigers (or any other large cats) to their labels, that's always a great sign, even better than when Scots put stags. Colour: deep gold. Nose: this is a rounder Dailuaine, from a rounder cask that imparted many notes od custard and toffee. Caramel, café latte, macchiato, roasted peanuts, turon, halva and all that. Dailuaine's inherent off-notes are kept at bay this time. With water: earth and mushrooms, no one could be against that. Shiitake and Guinness – after all Dailuaine belongs to Diageo. Well I'm not saying Diageo are growing shiitake, I mean on an industrial scale, are they? Mouth (neat): very good walnutty sherry, perfectly mastered. Walnut wine, green cigars, ans really bags of caraway but that may go away once water's been added. In fact, it's a little brutal when neat. With water: do not add too much water or that sulphury side may swim to the surface. Otherwise, oyster sauce, soy sauce, bouillon, old walnuts and lovage. Bon appétit. Finish: long, salty, bouillony. Very tight oloroso-y flavours. Comments: frankly, this has the knack that many modern official whiskies do not quite display. But as they say, it's not for the faint-hearted.


SGP:361 – 86 points.

This one shouldn't be either…

Dailuaine 10 yo 2009/2020 (52.7%, James Eadie, 10th Anniversary of Scotland's Glory, oloroso quarter cask finish, cask #356855)


I mean, a quick oloroso quarter cask finish, should we really delve into that? I mean, I'm sure it's a great whisky organoleptically, but philosophically? Now it's for 'Scotland's Glory' (that's haggis, no? Or Mrs Sturgeon?) so could we be against that? Colour: office coffee. Nose: I don't know. Coffee, strawberry jam, raisins, brandy, chocolate. Let's see what happens once water's been added. With water: for once I believe it's gone a little too far. Walnut stain and tobacco juice (from an old pipe). Mouth (neat): no, it's very good I'm afraid, but for a short while. Thick walnut liqueur, grassy spices, pepper, soy sauce… Perhaps is it a tad stuffy? With water: salt, soups, umami, roasted pumpkin seeds, walnuts… Well it sure is very salty and dry, and perhaps too bitter. Finish: long and bitter. Big tannicity and a feeling of crunching pine needles. Comments: always loved their concept and the execution, but I feel it's really gone too far this time. Rather too bitter and drying. Now even the Rolling Stones have had some bad songs. I mean, 'Miss you?'


SGP:271 - 72 points.

Quickly, a last clean one and hasta la vista…

Dailuaine-Glenlivet 15 yo 2004/2020 (54.7%, Cadenhead, Authentic Collection, bourbon hogshead, 282 bottles)


Colour: white wine. Nose: totally natural, on fresh baguette, paraffin, and, well, fresh baguette. Fresh baguette is very complex in itself, is it not? With water: barley, apples of all kinds, mashed turnips, breads of all kinds, ales, and once again crushed chalk bordering sulphur stone… Mouth (neat): excellent, a tad medicinal, oily, with some carbon, some lemon, and clearly a Springbankness. Shh… With water: oh! Lemons, green peppers, sultanas, brioches, breads… Finish: same for a long time, with some chalk and more lemon. What we were hoping for. Comments: I believe it is our very mission to draw the public's attention to these small bottlings that would otherwise go pretty unnoticed. I mean, this is so much better than the lousy juices some big brands are trying to stuff you with! Now it sure isn't very glamorous whisky...


SGP:461 - 87 points.