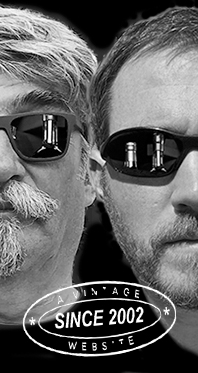 Home
Thousands of tastings,
all the music,
all the rambligs
and all the fun
(hopefully!)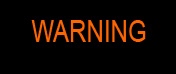 Whiskyfun.com
Guaranteed ad-free
copyright 2002-2021



A rather long verticale of young to middle aged Ben-rinnes

Benrinnes Distillery (Andrew Wood)



I think we'll kick this off with one of those fresh super-good and dangerously easy new 'Orcines' from Lyons, France. It's to be remembered that Benrinnes used to do some kind of partial triple-distillation using some intermediate stills between the wash and spirit ones, until 2007 when they switched to double-distillation. In theory, pre-2007 Benrinnes used to be meatier and more sulphury, somewhat ala Mortlach.

Benrinnes 11 yo 2009/2020 (46%, The Whisky Lodge, Orcines)


Picture is that of another bottling in the Orcines range. So, this is 'new regime' Benrinnes. Colour: white wine. Nose: there, this humble taster is now finding this one rather a little meaty and sulphury. Go figure. Rather a lot of paraffin, soot, muddy touches, plaster, hay, carbon dust, brake pads, sourdough, and not one single ounce of fruit. Very austere and gristy. Mouth: starts a little sour, on, well, sour cherries and cider apples, before it would get very grassy, with only touches of bitter oranges. Other than that, we're almost drinking liquid grist and wheat bran. Finish: medium, with a little more citrus and vanilla towards the aftertaste. Comments: I find this very rustic, and probably pretty true to the distillery's style. The latest Strathmill Orcines was ten times easier.


SGP:261 - 85 points.

Benrinnes 11 yo 2008/2020 (59.9%, James Eadie, 1st fill oloroso finish, cask #4/1, 563 bottles)


Colour: gold, so much less dark than expected. Nose: there is a slightly sulphury meatiness (so much for new double-distillation) but all the rest is a classic perfect almondy and fruity nose, with quince jelly and custard. But it burns a little bit… With water: gooseberries and fresh broken branches, pancakes, shortbread and butterscotch..; that's well the style of the house. Mouth (neat): feels good, thick and oily, with marzipan and bitter almonds, but once again it would get a little hot and burning. After all, this is almost 60% vol. (finely observed, S.) With water: same development as on the nose, with gooseberries, granny smith, lemons… And croissants. Finish: rather long and limoncello-y. Comments: I may have said before, that in my book, this sensibly priced series almost never disappoints (I'm not even sure why I added 'almost').


SGP:551 - 86 points.

Benrinnes 12 yo 2008/2021 (54.8%, Fable Whisky, The Ghost Piper of Clanyard Bay, Chapter One, hogshead, cask #305966, 255 bottles)


Always these stunning labels. Ten more points just because of the labels! (why do I feel the need to add that I'm joking…). Colour: white wine. Nose: fresh croissants and marmalade, plus fudge and pancakes, that's what I would call a perfect breakfast malt. Oh and porridge with slices of banana… and a nip of this whisky (hold on, circular assessments, that surely can't work). With water: as anticipated, more bread, doughs, grist and softer citrus. Mouth (neat): it is just perfect, full of bread, malt, lemon, nougat and vanilla, with just a little Timut pepper and a wee hotness in the background (rough eau-de-vie). With water: superb tight citrus, we went from wrestling to gymnastics. Finish: long, lemony. Lime, yuzu… Only the aftertaste is a wee tad hotter/muddier. Touches of raw kirschwasser. Comments: only the marginally rougher aftertaste prevented me from going up to 89. Excellent drop.


SGP:651 - 88 points.

All right, 2009, 2008, then…

Benrinnes 11 yo 2007/2019 (58.5%, Cadenhead, Authentic Collection, bourbon barrel, 216 bottles)


Cadenhead are/were having many such young Benrinnes. BWT, was this double-distilled or triple-distilled? That's some data they should have added! (all right S., enough with those geekeries please) Colour: straw. Nose: natural malt whisky without much cask works if any, so rather the opposite of the James Eadies. Both style work in my book. Mashed potatoes and celeriac, fresh butter, chalk, then dandelions and grass. Some gentian (mild hurray). With water: custard. Mouth (neat): very good, bright and tight, ueber-citrusy and grassy. Zests and honey. With water: real sweet. Heather honey and limoncello, lemon drops… Finish: same. Long. Comments: excellent, really. Very fair prices too.


SGP:551 - 86 points.

Benrinnes 18 yo 2000/2019 (55.7%, Cadenhead, Small Batch, bourbon barrel, 618 bottles)


Colour: straw. Nose: I'm reminded of the Orcines, as this is much more austere, chalky, grassy and almost un-fruity this far. A drop of antiseptic that doesn't quite belong here. I would believe water is needed. With water: some chalk and some lemons waking up. A very good sign. Mouth (neat): total lemon bomb, which would include variants such as kumbawa. Nah, nothing to do with kumbaya. With water: and there, lemon tarte with caramelised meringue, lemon curd and bamboo shoots. Finish: long tart and excellent. Comments: great high-intensity fattish lemony drop. I know these bottling tend to go unnoticed, but that is not fair.


SGP:651 - 87 points.

Benrinnes 20 yo 1997/2018 (58%, Cadenhead for HNWS Taiwan, Single Cask, bourbon barrel, 192 bottles)


Colour: light gold. Nose: good balance between shortbread, lemon curd, nougat, branches, celeriac and bergamots. Those bergamots are particularly lovely. With water: dough, flour and just mash coming out. 'Touring a distillery'. Mouth (neat): high-power citrus and minty herbs. Green chartreuse and, well, more green chartreuse. Perfect earthiness. With water: pretty exceptional. Cadenhead were having many such 1997s and as far as I can remember, they've all been great. Perfect malt for refill wood. Finish: long, fat, perfect. Comments: this was scandalously short, I agree. However, the whisky's incomparably long and more precise than a Rolex. Which, in truth, isn't… oh forget.


SGP:551 - 89 points.

Benrinnes 23 yo 1997/2021 (53%, WhiskySponge, 1st fill sherry hogshead, 233 bottles)


'It tastes like it looks' say the Sponge's official pages at Decadent Drinks'. Well, does it really taste like something by Keith Haring? Colour: office coffee. Nose: a drop of office coffee indeed (ha), otherwise a lot of metal polish, umami, Corinth currants, burnt kougelhopf (our preferred kougelhopfs), dried longans, pipe tobacco, beef jerky and English brown sauce. And yet, it is not exactly 'heavy'. With water: looks like someone's just opened a family pack of fruit-flavoured beef jerky in the room. And a good bottle of very chocolaty oloroso. Mouth (neat): rather a little fat and, indeed, sooty and sulphury (as in a sulphury distillate, not from a sulphurous sherry cask), with abundant tobacco and leather, as well as marmalade and goulash. Jaffa cakes keep it a little easier. With water: rather a classic young sherried malt distilled in the 1950s and bottled around 1970, just without any OBE, naturally. Finish: rather long and rather back on tobacco and leather, with some fig chutney in the aftertaste. Comments: an excellent heavy wrestler, 80% whisky and 20% sherry. Quite. Cellar for twenty years and it'll reach 90.


SGP:462 - 88 points.

Benrinnes 1995/2017 (54.9%, Cairn Mor, Celebration of the Cask, hogshead, cask #7799, 255 bottles)


Probably the most annoying label ever, together with Adelphi's microscopic ones. Well, at least Cairn Mor replaced them later on… (I'll have to borrow Ralfy's magnifier one day). Colour: white wine. Nose: tough and chalky, bready, doughy, natural, unsexy. Melon skin is very obvious here. With water: nicely fermentary. Provence melon with white Port and drops of chartreuse. Help yourself… Mouth (neat): rather amazing that I would find this much melon again. Even Bruichladdich has less melon. Even melon liqueur has less… With water: excellent swimmer. Herbal liqueurs, liquorice and fruit skins. Including melon, naturally. Finish: rather long, with green bananas chiming in. Comments: I would say these Benrinnes remain below the radars because the 'brand name' (urgh) is virtually non-existent. But they all make for perfect examples of a good distillate-driven whiskies. Even the Sponge's sherried one remained kind of distillate-driven.


SGP:461 - 87 points.

Perhaps another 1995, quickly…

Benrinnes 23 yo 1995/2019 (51.1%, Cadenhead, Small Batch, bourbon hogshead, 708 bottles)


What Mark Watt did at Cadenhead's was equivalent to what Karl Lagerfeld did at Chanel's. Just saying. Colour: gold. Nose: not a bomb, but these vattings rarely are. You need to take your time with them… Some green bananas, some lemon, some menthol, lotus leaves, pink grapefruits, ginger tonic… With water: some bready tones, banana cake… Mouth (neat): just very good, with soft fruits and citrus. Some coconut water (a feeling of pina colada – that's the oak) and tangerine liqueur. Even a wee rutscherla of Gewurztraminer. If you do not know what a rutscherla is, that just means that you're not Alsatian, which is perfectly fine mind you. As they say, everybody's perfect. With water: more tight and tart citrus. Finish: very citrusy, with a fat, oily base. Always welcome. Comments: discretely superlative. No, we won't elaborate.


SGP:561 - 88 points.

Do we say ten's a good number? Didn't I tell our doctors (who are all whisky enthusiasts) that I'd never have more than ten whiskies in a row anymore, cross my heart?

Benrinnes 18 yo 1988/2006 (55.9%, Cadenhead, Authentic Collection, bourbon hogshead, 246 bottles)


From a bottle I bought on location at CAD Covent Garden as it came out. Which shouldn't matter much, let's crack it open… Colour: straw. Nose: menthol and terpenes, and a few varnishy touches that shouldn't quite be here. Then lemons. With water: same, no changes. It's not impossible that this make would pre-date Benrinnes' heyday, which may have started around 1995. Is someone a Benrinnes expert? Please report (for glory)… Mouth (neat): citrus, mint, syrups. With water: same. No meats and no sulphur, not even candles, rather just lemon and pine needles, plus sugarcane syrup. Finish: medium, on similar notes. Some antiseptic in the aftertaste. Comments: bwah bwah bwah, to think that I had to endure EasyJet service to bring this back. Well, in truth, they've always been much friendlier and helpful than British Airways, Swiss, KLM or Air France. Which, I agree, ain't too hard to do.


SGP:451 - 79 points.

All right amigo, we found the ones that had to be meaty very fruity, and the ones that were supposed to be fruitier pretty meaty. I think we'll drop this game and retire to a remote monastery with no booze and no Internet. Adios.