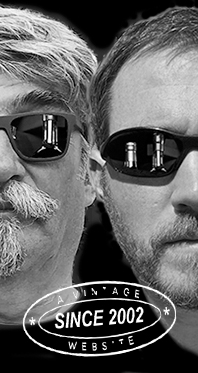 Home
Thousands of tastings,
all the music,
all the rambligs
and all the fun
(hopefully!)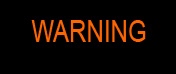 Whiskyfun.com
Guaranteed ad-free
copyright 2002-2021



A short trip around the world...

Time to have more 'whiskies from the rest of the world', although I'm not sure anyone's still using that expression up there over Hadrian's wall… Let's simply start from… France.

Le Breuil 'Origine' (46%, OB, Château du Breuil, France, single malt, +/-2021)


Château du Breuil are rather Calvados makers but all distillers of the world are making gin and whisky these days, so why not those fine folks in Pays d'Auge. They've used Golden Promise (think old Macallan) and smaller French oak casks. Now, why 'Origine', I couldn't tell you. Colour: straw. Nose: extremely fresh and fruity, with notes of pineapples and indeed, pears and apples. I'm also finding some orange squash and perhaps elderflowers, then a little tapioca, from the oak I suppose. Mouth: burst with vanillin and foam bananas, then pears again as well as peach syrup. It sure is very fruity but it hasn't got any cloying sweetness. Finish: a little short but clean and fruity indeed, until more straight oak and cinnamon would come out in the aftertaste. Comments: a little light for malt whisky, despite the strength and the Golden Promise, but it's still a success that wouldn't disappoint anyone. I also like that they found a 'difference', without having used any silly wine casks or else, as far as I can tell.
SGP:731 - 80 points.

Waterford 'The Cuvée' (50%, OB, Ireland, 2021)
This is a brand new self-blend of no less than 25 single farm origins, bottled late in July this year. Which means that it's still pretty terroiry as all farms are located in the south-east of Ireland. Colour: gold. Nose: there's this loud and clear element that's rather crucial in my book, grains and the breads made thereof. I'm rather reminded of one of these long breakfasts you may have in posh hotels in Mittelleuropa, where they would have dozens and dozens of different breads on the tables (and champagne, plus usually terrible coffee, but that's another story). Lovely vanilla and plantain in the background. So, keyword: bread. With water: gets a tad more floral, with notes of fresh walnut cake and even a little chardonnay. Mouth (neat): the oak spices are talking first (curry, cardamum, cinnamon, caraway) then a few pencil shavings – cedarwood – and then sweeter fruits and grains. Bananas of course, touches of guava… With water: water makes it oilier and would bring out a little more lemon. Zests. Finish: rather long, perhaps a little oak-forward but that's nothing since in this very case, oak's the next flavour after bread. Milk chocolate and caramel in the aftertaste. Lactones C7 and C8 (gee…) Comments: excellent but you may almost want to cellar this for a good twenty years, as you would do with a great young Pauillac that's not totally digested the fresh oak yet. By the way, French oak?
SGP:551 - 87 points.

Wave Distil 6 yo 2014/2020 (50%, Bottles & Legends, Belgium, 140 bottles)


This is a first on WF, I had never tried some Wave Distil before. They're located in Sorinnes near Namur and seem to be having much fun making gin, vodka, rum and indeed, malt whisky. This very indie bottling is ex-first fill bourbon and French oak. Oh and I believe it's a Porsche 356 on the label. Colour: light gold. Nose: new wave indeed, with some sweet oak and many pastries and sweeter breads, plus custard and crushed bananas. Also popcorn and nougat, plus a drop of triple-sec, a combo that would just always work. With water: tiny petroly whiffs, rubber boots, all the rest being on pastries and nougat-like aromas. Warm nougat at the factory, yummy! Mouth (neat): creamy, fat arrival, lifted by citrus and coriander. Then oranges and apples, and then once again, those welcome nougats and popcorns. Biscuits. Pretty fat and yet alert body, very pleasant. With water: this is a surprise. Rather perfect balance between some rather active oak and a tart, lively, brisk distillate. Finish: rather long, on similar notes. Comments: very surprising mwah, I say. To be honest, I had never heard of them before, shame on me. Goes very well with the excellent Waterford, with many similarities.


SGP:551 - 87 points.

St. Kilian 2017/2021 'Pleased to meet you' (60%, OB, for Whiskyfolks, Germany, cask #666, 433 bottles)


An ex-PX peater from Deutschland, that does not grow on trees. And we won't comment on the cask's devilish number (well you just did, S.) Oh and we're trying this baby after Charlie Watts' passing, he who did such great drumming on 'Sympathy'. Here's to you, Mr. Watts. Colour: gold. Nose: we've got our head in a bag of maize flour, while someone's burning old tyres in the neighbourhood. The kind of slightly wacky nose that's actually very pleasant, partly because of that wackiness. With water: old dusts in the attic, old books, old clothes, more maize flour, ground rye, old cigarettes… Really, all good fun. Mouth (neat): great fun once again here. Very strange arrival, a tad plastic-like and with some kinds of burnt earthy spices, then smoked marmalade. I mean, you take a jar of marmalade, pour a bottle of Lagavulin into it, shake, let rest, shake, and voilà. With water: it loves water, getting cleaner, losing its dryingness (do you say that?) and displaying more marmalade, spicy chutneys, even notes of satay. Cardamom and tamarind. Good fun indeed while you would have first thought this would be a Fiat Multipla of whisky. It's rather a BMW. Finish: long, tight, spicy, green, then rounder, with even some butterscotch in the aftertaste. I think this would go well with dim-sum. Frankfurtian dim-sum (the Distillery's located south of Frankfurt). Comments: whisky should be fun and this is fun, and very good. But give it time, it's a boisterous fighter; remember, cask #666.
SGP:574 - 87 points.

Let's just hop to Canada… (with special nods to our friends Davin and Lawrence!)

Macaloney's Caledonian 'Peated Darach Braiche' (46%, OB, Canada, ex-bourbon, 2020)


This baby from Vancouver Island, where they started to distil in 2016. That ex-Lagavulin and bluesman extraordinaire Mike Nicolson, who by the way did write a few witty articles for Whiskyfun a long time ago, would be on board this venture can only be a good sign. But do they keep doing gigs in the stillhouse? Will this wee whisky be growling? Colour: white wine. Nose: clean, crisp, with lemons, buckwheat, tarragon galettes, oriental bread, then some wee whiffs of cauliflower and Brussels sprout, white IPA (a new thing, apparently) and then just peated grist, then more yeasty touches, fresh sourdough bread, leaven... Just love that. In short, it is a very wonderful, natural nose. Oh and some Dr-Swan witcheries included too. Mouth: maybe 48 instead of 46% vol? Nah I'm pushing things because I find this rather splendid, complex, fat, smoky of course, citrusy, spicy, caramelly, with some butterscotch (a Dr Swan signature, in my book) and these bready notes that I enjoy so much. Excellent, fat and fresh. Finish: lovely, long, a little more on green spices, cardamom, bell pepper, perhaps even a pinhead of wasabi… Comments: some sides remind me of Rémy's Westland, just a few miles away, in the US. I know, on this continent, just a few miles may mean quite a few stag leaps. Young age, very high quality.
SGP:576 - 89 points.

All very good or excellent whiskies today. We'll do another 'world trip' very soon.