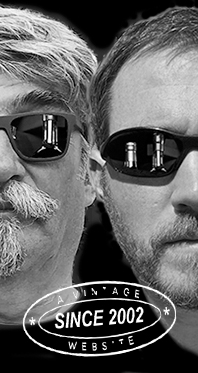 Home
Thousands of tastings,
all the music,
all the rambligs
and all the fun
(hopefully!)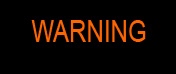 Whiskyfun.com
Guaranteed ad-free
copyright 2002-2021



A tiny bag of super-young Caol Ila

We're approaching our 700th Caol Ila. We'll try to have our 1000th on location, if the God of whisky lets us live long enough. Anyway, we'll have these few at random, as there's plenty, as always…

Caol Ila 3 yo 2018/2021 (52.1%, The Whisky Jury, quarter cask, cask #Twj-ci03, 152 bottles)


Their cask numbers make me laugh. Don't we need laughter? But boy, three years of maturation, I mean the pot-stills are still warm and the cask wet… Colour: white wine. Nose: right. Green bananas, Roquefort, yoghurt, green pepper, pepper-and-salt mix, seawater, green smoke (garden bonfire), model glue, antiseptic, nail varnish… With water: more pear, then caraway, aniseed and mint. Clearly a little, ach, err, har, 'young'. Mouth (neat): green pears, seawater and almond milk, plus pepper and gentian. With water: bubblegum, jelly babies (pear flavour), papaya gum, and an unexpectedly soft smokiness. Liquorice allsorts and citron liqueur. Finish: medium, well balanced, rather sweet than monstrously peaty. Latex and whelks in the aftertaste. Comments: sometimes, infant peaters react extremely well to heavy doses of sweet active oak. This is another good example. Oh and it's a fun bottling.


SGP:646 - 87 points.

Caol Ila 7 yo 2011/2018 (60%, Fadandel, 1st fill Entre-deux-mers, cask #900056, 307 bottles)


To be honest I didn't even know they were using oak to mature Entre-deux-mers, which is a very moderately reputed dry white Bordeaux. On the other hand, it's probably been rather harmless. Colour: gold. Nose: no wine that I can find at this point, rather a pristine, clean, young Caol-Ilaness. Seawater, oysters, smoke, clams, kelp, ashes, a little fat. With water: iodine and mercurochrome. How expected and anticipated. Mouth (neat): typical sweet smoky arrival, getting on green lemons and oysters, with some cigar ashes in the background. With water: very tight, acidic, green, with some green oils, perhaps even a touch of mezcal. Nothing not to like. Pink grapefruits. Finish: long, bright, blade-y. Perhaps, indeed, a few drops of white cognac, or blanche d'armagnac. Comments: no quibbles, this is awesome. Entre-deux-mers you say, okay… By the way, this is more proof that CI is not any less 'peaty' than its buddies on the south shore of the island.


SGP:557 - 87 points.

Caol Ila 8 yo 2013/2021 (54.2%, Fadandel, 1st fill PX octave finish, cask #301321, 66 bottles)


A PX octave finish? Should I really try this lousy thing? Why not strawberry-flavoured Pringles? Coal-tar-smoked Doritos? Sounds like the stuff they would sell on EasyJet flights, no? Colour: gold. Nose: the thing is, Caol Ila can handle anything. Butterscotch, rancio, lime juice, raisins, deep-smoked bacon, brine… With water: bright smoky lemons and seawater. No lousy PX that I can detect. Must be me… Mouth (neat): unlikely but good. Dates, Parma ham, pineapples, liquorice, tar, tobacco ashes… This is not totally normal but s***w the norms. With water: pretty good, let's say a young Caol Ila with more fudge and raisins than usual. The PX feels more once you've reduced this wee baby. Finish: rather long, sweet and raisiny but it has not lost all of its proverbial brightness. Comments: a very cool wee bottling, getting just a little stuffy (well, sweet) towards the aftertaste.


SGP:656 - 85 points.

Caol Ila 10 yo 2010/2021 (57.9%, Single Malts of Scotland, Elixir Distillers, hogshead, cask #319920, 317 bottles)


Colour: petit Chablis ;-). Nose: ultra-clean, minimal, almost Japanese, or perhaps 'Bauhaus' style Caol Ila, with nothing showing except kippers, oysters, mercurochrome and 'an ashtray'. With water: crushed chalk, wool, damp magazines. Mouth (neat): ueber-blade-y indeed. Tart, smoky, lemony, chalky, with pink pepper, well this one doesn't forgive. With water: a wee tad sweeter, otherwise similar. Textbook young peater of utter, unquestionably high quality. Finish: long. Once again, a lovely blade. Comments: some extra-points for this plain and utter purity that, indeed, would remind us of the best Chablis from a 'cool' vintage. I agree, there's Chablis and there's Chablis.


SGP:566 - 88 points.

Caol Ila 12 yo 2008/2021 (54.8%, Fable Whisky, The Ghost Piper of Clanyard Bay, Chapter One, hogshead, cask #309952, 294 bottles)


Boy do I love these labels, even if this very one would rather look a tad Oaxacan. Is this mezcal in disguise? It's true that between young CI and good mezcal, there are bridges; no, really. Colour: white wine. Nose: totally in the style of the Elixir, just even tighter and more austere. Flints, chalk, ashes, porridge, iodine, green lemons, crushed oyster shelves (that's a good fertiliser). With water: ultra-tight, grassy, lemony, ashy, smoky, chalky. Mouth (neat): shakes your spine and hits you right between your eyes. A tad brutal when unreduced, perhaps, and really very brine-y. Eating around 100 gherkins in a row. With water: unnegotiable. Ultra-tight. Finish: same. Count your vertebras. Comments: I'm not sure any distillers could go ay farer as far as smoky and tart tightness is concerned.


SGP:367 - 89 points.

I would love to find a 90+ before we call this a tasting session. Oh, I've got an idea…

Caol Ila 1978/1989 (55%, R.W. Duthie for Samaroli)


This is one of the famous 'oval labels' but naturally, the extraordinary 1968 is the most famous of them (WF 96). So, this one was distilled shortly after they had rebuilt, extended, and restarted the distillery. Colour: light white wine. Nose: naturally, the #1 question is 'what's the difference' between this and the newer ones. The answer is that this would be both more mineral and grassier, and less 'brutally smoky and coastal'. Besides, you wouldn't quite know about what's only the consequence of bottle ageing. What's obvious is that this nose is more complex, with more lamp oils, polishes, fresh almonds and pine nuts, ink, gums, linseed oil, other oils, also anything camphory and ointmenty (I apologise), while we'd even find notes of beef grease and mutton suet. Yeah, Belgian French fries. With water: we're on pine saps and resin and retsina and stuff. Raw Islay lambswool. Mouth (neat): amazingly ueber-peated, with a spectacular and unexpected herbal side. Loud verbena and old green chartreuse. Bang. With water: there, the coastal side, sardines and anchovies, oysters, samphires, spirulina, then lemons and limes. Then metal polish, ink, wee hints of Brussels sprouts perhaps… Finish: very long, more on green citrus. Lime and green grapefruit. Cough syrup in the aftertaste. Comments: exceptional young whisky. Samaroli was a master at bottling young to very young whisky, letting it mature in glass for a few decades, and then just stunning you. That's playing with time and with the philosophical aspects of whisky… Remember, whisky is TIME (Ed: hold your horse, S.)


SGP:467 - 94 points.