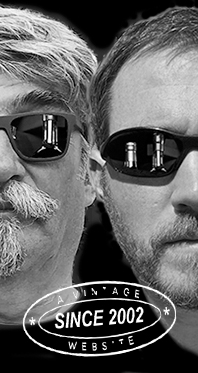 Home
Thousands of tastings,
all the music,
all the rambligs
and all the fun
(hopefully!)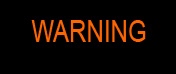 Whiskyfun.com
Guaranteed ad-free
copyright 2002-2021



A trio of Glen Scotia

From 'the other Campbeltowner'. We should have some Kilkerrans and Springbanks as well very soon but for once, pride of place to Glen Scotia, while hoping that any officials won't be too oak-forward… (and yet not feints-forward either, ha)…





Glen Scotia 2013/2021 (56.2%, OB, 1st fill bourbon, cask #483, 236 bottles)


Colour: white wine. Nose: total porridge, apple juice, mashed turnips and potatoes (50/50), then acidic (green) oranges and bananas. A little fruity varnish (nail polish for kids). With water: vanilla and marshmallows popping out, cassata, raisin rolls, bettelman… Some sweet pastry dough for sure. Mouth (neat): limoncello aged in oak. Bubblegum, turmeric, ginger, banana foam… that's a rather unusual, and yet pleasant tango. With water: gets a tad bitterish, leafy, tea-ish. Not the first time that 1st fill wouldn't take water extremely gracefully and rather lose its fruits and sweetness. Finish: medium, still on greenish oranges, mashed roots, and indeed a greenish ginger. Porridge too. Aftertaste on cold green tea. Comments: some very lovely parts, especially the nose, but watering it down properly isn't the easiest task ever, I would say.


SGP:461 - 80 points.

Glen Scotia 2012/2021 (56.6%, OB, 1st fill bourbon, cask #746, 251 bottles)


Colour: white wine. Nose: relatively similar, unsurprisingly, but a little more on branches, roots, peelings, fresh almonds (good soap), with less vanilla, less bourbonness. Sauvignon blanc, I would tend to like this one a little better this far. With water: same comments. Granny smith, green oranges, cider, Chablis… little sweetness this time, with a vanilla that would be hiding in the corners. Some liquorice wood too. Very nice nose this time, zestier and more 'vertical' than that of the 2013. Mouth (neat): gritty, green, acidic, a little sour again. Turmeric and ginger as well once more. With water: this works well, there's good lemon, green tea, chenin blanc this time, and still no obvious vanilla (let alone coconut). I believe it's a good cask. Finish: medium, clean, zesty and citrusy, fresh and with only little porridge, ginger or dough. Comments: very good if not extremely complicated. More streamlined than the 2012, I would add, should that word be authorized within tasting notes.


SGP:551 - 84 points.

Perhaps some sherry as #3?

Glen Scotia 2010/2020 (52.1%, OB for Taiwan Twin Lions Society and Or Sileis, 1st fill PX sherry, cask #19/380-7, 358 bottles)


1st fil PX, please hold my tulip glass and watch this… Colour: gold. Nose: burnt kougelhopf, almonds and walnuts plus oysters served 'à la diable', with some Worcester sauce. There sure is some peat in there. Would go on with some metal polish, old coins, soy sauce, hoisin, cheng-pi… Indeed it does have something reminiscent of 'Chinese cooking'. Which, naturally, we just love. With water: just more of all that, plus cigars. Mouth (neat): oh, we're reminded of some older ex-gorda young Ardbegs by the SMWS. Some earthy pepper, gunpowder, burnt raisins, yuzu (or any other fashionable small citrus), turmeric once again, peach leaves, salted fish, Maggi, rubbery herbs, samphire… Some action in there, for sure. With water: I was a little afraid this wouldn't work but it does, with figs appearing (the PX) together with some raisins that behave. Finish: rather long, well balanced and even kind of gentle here and there, which was not what we were expecting. To be honest we were expecting a Frankenstein of whiskies. A grassy smokiness in the aftertaste. Comments: I don't know if this is a miracle, but it works. A peated Glen Scotia finished in PX, imagine!


SGP:565 - 86 points.