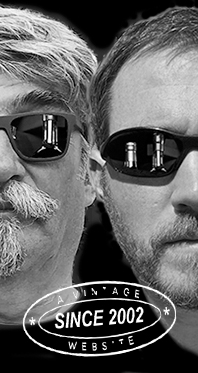 Home
Thousands of tastings,
all the music,
all the rambligs
and all the fun
(hopefully!)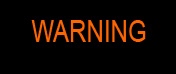 Whiskyfun.com
Guaranteed ad-free
copyright 2002-2021



After many whiskies from the rest of the world – I'm afraid we might remain a little Scotch-centric for a little longer – let's resume normal service, starting with the letter 'A'. And why Not?

Aberlour 2009/2019 (40%, OB, White Oak)
Given the meagre strength here, I suppose this will rather be or aperitif-quality. Colour: light gold. Nose: rather on porridge, grist, apple compote, gooseberries and just oak vanillin. This is a light, pleasant, undemanding nose that would display a lot of fresh barley as well, before fading away… Mouth: this is where it's getting a little more difficult. The oak strikes first while the body's a little too weak to keep up. Violet sweets, sawdust, some nutmeg... It tends to become bitter and just rather unpleasant. A little bizarre, but we've often noticed that whiskies need higher voltages to be able to sustain this kind of oaken profile. Finish: short, bitter, dry, oaky. Comments: I remember last time I visited the distillery – but that was a long time ago – you could fill your own bottle from either a sherry or a bourbon cask. The bourbon used to be splendid and, at that time, very unusual as Aberlour was all about sherry. But this time, American oak doesn't do much good, in my opinion, but maybe is the newer batch, the 2010, better.


SGP:361 - 70 points.

Let's find a sherried youngster…

Aberlour 8 yo 2012/2020 (58.5%, Whisky Is The Limit, 1st fill oloroso quarter cask, cask #800916, 225 bottles)


This one straight from Switzerland. According to the colour and since it was first fill, I suppose the quarter cask had been seasoned with fino. Colour: gold. Nose: panettone, mead, fresh pollen and gingerbread, that always works in my book. Kougelhopf. With water: huge saponification happening here, let's wait… Well, some sawdust comes through, ginger, nutmeg, cinnamon, a touch of horseradish, a little tobacco… (box of cigarillos)… Mouth (neat): very spicy. Fresh oak, turmeric and ginger, mustard, that's new(ish) oak. And indeed, it could have been fino. Indeed, this little best was limitless as far as oak spices were concerned. With water: in general, I believe reduction tends to make whisky oakier, but that's what does not happen this time, as I tend to believe it became a little rounder, with more gingerbread and spicy Jaffa cakes. A little gentler. Finish: the best part for once, with more gingerbread, icing, marmalade, a lot of juniper, rather a lot of cinnamon, all that for a long time. Comments: probably a little extreme, with a feeling of heavy Russian tea at times. A strong boy.


SGP:371 - 85 points.

Aberlour 'A'bunadh' batch #65 (59.5%, OB, 2019)


Pure oloroso-y Aberlour and one of the batches I haven't tried yet. Last year's #66 had been pretty excellent in my book (WF 87). Colour: A'bunadh's colour is getting lighter every year, is it not? Nose: it's really funny to have this one after the bone-dry limitless expression, as this one is much rounder, much more on butterscotch, Mars bars, roasted raisins, and, well, millionaire shortbread. Very nice, as they say in whisky forums. I mean, fora. With water: Guinness (apologies, Pernod) and drops of beef sauce, Bovril… Now it's rather less meaty than early batches, if I remember well. Mouth (neat): tannins and spices aren't absent here either, but it's still more on cakes, chocolate, peanut butter, maple syrup… With water: same comments. Some orangey notes too, curaçao… Finish: rather long and, once again, rounder and probably a little easier than the biggish WITL. Comments: the style of A'bunadh is evolving, becoming more modern, that is to say with an oak that came rather more to the front, but it's still an ausgezeichnet dram, as they say in Marbella, not too far from Jerez (S., please…).


SGP:461 - 85 points.