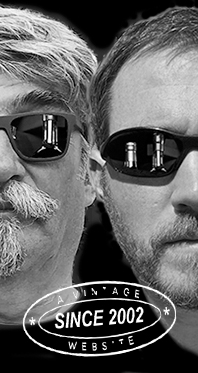 Home
Thousands of tastings,
all the music,
all the rambligs
and all the fun
(hopefully!)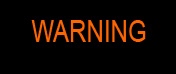 Whiskyfun.com
Guaranteed ad-free
copyright 2002-2021



Aberlour on the tasting desk



One of the fruitiest distillates they have in Speyside, in my opinion, as long as we're talking western orchards and not mangos or passion fruits. Let's see what's arrived…


Mid-1990s French ad for Aberlour. 'It was without knowing what they were drinking that Wallace Milroy and his peers decided to award Aberlour. ->



Aberlour 14 yo 'Double Cask Matured' (40%, B, +/-2021)


Big in France (and currently 32.50€ at Auchan supermarkets). Ex-bourbon plus ex-oloroso, that explains the 'double' side. Those statements are really become boring, are they not? Did anyone beat Jura's 'Seven Wood' yet? Colour: gold. Nose: the name's a little lousy but the spirit is impeccable, malty as it should, with some cider, orange cakes, plus indeed many kinds of plums and some delicate honeyed touches. Opening a family-pack of jelly babies and beans and crocodiles and baby Jesuses and stuff. Mouth: the low strength feels now, it's lacking voltage and feels a little wishy-washy. Tea, peelings, paper, flour, leaves, that's it. Wishy-washy indeed. Finish: short and drying. Comments: 43% vol. works so much better! Nice nose but the palate's very disappointing, only because of that lousy strength. Buck up!


SGP:451 - 78 points.

Aberlour 16 yo 'Double Cask Matured' (43%, B, +/-2021)
See? They heard us! (S., you're a pain in the neck). Yet again a story about bourbon and sherry. Colour: deep gold. Nose: very different, much nuttier, with even a little smoke (barbecue, wood smoke), then walnut wine, amontillado-like notes, touches of menthol, humidor, then figs and raisins, a drop pf cognac, triple-sec, moist Christmas cake, chestnut purée… So all in all, a very lovely nose, more profound and rich than that of the 14. Mouth: yes, there, some action at last, more roasted nuts, leaves, malty beer, cakes, teas… Perhaps some good Assam? Darjeeling? In any case, the 43% vol. work perfectly and nothing gets flabby this time. Finish: medium, leafier, drier. Darjeeling indeed. Maybe… Some marmalade in the aftertaste. Comments: now we're talking. Unless an A'bunadh…


SGP:451 - 83 points.

Aberlour 'A'bunadh batch #69' (61.2%, OB, oloroso butts, 2021)


We couldn't try them all and we're always behind anyway, but I believe we've tasted a good twenty of them. Always a joy. Colour: deep gold. Nose: this one's rather got more herbs, lovage, onions, chives, miso, walnuts, soy sauce, crude chocolate, mocha, coconut, macaroons, pistachio nougat… Fantastico, really. With water: roasted chestnuts, café latte and a wee touch of metal and leather polishes. Why don't Scottish distilleries use old cars to welcome their VIP visitors? As they would do in Champagne, with Krug's Rolls-Royces for example? Mouth (neat): nut cakes and varnish, with a feeling of rhum agricole. Was that the plan? But boy is it strong. WIth water: very good, straighter, with once again a feeling of great rhum, leaves and stems, hay, something dry, peelings, citrus skins, bitters… Finish: long and tight. It is not a luscious sherry bomb, as some (much) earlier batches would have been. Grassy, bitter aftertaste (loses pointe here). Comments: most certainly one of the better batches, even if #66, the last one I could try, was a tad more to my liking.


SGP:461 - 86 points.

Aberlour 16 yo 2005/2021 (56.7%, OB for La Maison du Whisky, sherry hogshead, cask #214040, 243 bottles)


As everyone would have noticed by now, they do not use any hogsheads in Jerez. But there, why bother… Colour: gold. Nose: cherries leading the pack this time, together with a little metal polish (as we found in A'bunadh), gun oil, marrow soup, then rather amaretti and maraschino. Something clearly Italian in this one. Even a little hazelnut liqueur, a thing that, I believe, only our Italian friends dare making. With water: you do get some Nut…a indeed. That and soups, bouillons, Bovril/Viandox, malt extract, I'd even mention Marmite while we're here… Mouth (neat): tough and rough, leafy and leathery. Water may be needed. With water: could be that the A'bunadh is giving this one a hard time and that's my mistake. Cherry cake, bitter teas, coffee and chicory, stout, bitter beers… Indeed it would remain a little rough and tough. Finish: rather long, malty. Fruit stones, marc… Comments: hope they'll manage to replicate those flabbergasting old 'cube' bottlings one day. An extremely fine single cask, just a tad… tough and rough. Ish.


SGP:461 - 85 points.

Aberlour 12 yo 2008/2021 'Apollo 15 – LRV' (59.2%, The Whisky Barrel, 1st fill oloroso sherry hogshead, cask #TWB1016, 263 bottles)


Another lunar bottling, it seems. As a former stamp collector (when I was a kid, in the 1990s, right), I cannot not enjoy this kind of thinking and labelling… Colour: gold. Nose: them and their compadres, they do it modern and right, no doubts about that. Cappuccino, latte, mocha, cassata, raisin rolls, strawberry jam, fig and quince jellies… Boy does this work. With water: cigars, leather couches, steaks, green peppercorns, bell pepper… Well not totally sure… Mouth (neat): coffee liqueur (Kahlua) and pepper cordial. Either this pepper will get toned down once water's been added, or it'll take over and kill the make, let's see… With water: luck was on our side, this works, but I'm still finding it a tad leathery and leafy, with a little too much bitterness. Those sherry hogsheads you know… Finish: long and caramelly, with some pepper and some leaves. Comments: honestly I knew this would happen. Very lovely whiskies all around, but they would remain a little rough.


SGP:461 - 85 points.

It was tight but looks like A'bunadh won it; who said as usual, who?