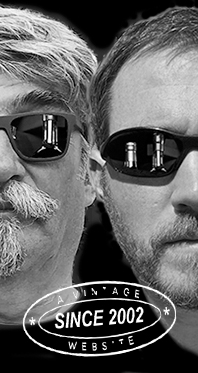 Home
Thousands of tastings,
all the music,
all the rambligs
and all the fun
(hopefully!)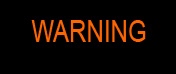 Whiskyfun.com
Guaranteed ad-free
copyright 2002-2021



| | | |
| --- | --- | --- |
| | | All the way down to Glenlivet 80 years old for Christmas 2021 |

I thought this would make sense, as Glenlivet is one of the brands, excuse me, one of the Distilleries that had started it all. Remember Prof. George Saintsbury in his famous 'Notes on a Cellar Book', first published in 1920, used to recommend that we should always keep our own blend of Clynelish and Glenlivet in our cellars. Our oldest Glenlivet today won't be a 1920 thought, but we shall not be too far. I know some friends have been wondering why we hadn't tasted it when it came out, I believe that was in September. It's just that I had decided to keep it as a Christmas present to myself. Merry Christmas to you and peace!

Prof. George Saintsbury (Getty) ->



First up, our traditional wee apéritif…

Glenlivet 12 yo (40%, OB, 75cl, +/-1985)
Labelled as a 'Pure Single Malt' just to be on the safe side I suppose, after they used to rather label it as 'Unblended All Malt'. Some of these old 12s had been excellent (up to WF 90 for the ones for Baretto) while others were dry and watery (down to WF 65). Let's check this very one… Colour: gold. Nose: a very leafy one, very grassy, on apple peel and peach leaves, with some mint and some smoke, some linseed oil, some plasticine, even ointments… It was a bigger and drier spirit, probably too austere by today's standards. The palate will tell us more… Mouth: most certainly one of good ones, much more 'old Highlands', salty, sooty, waxy, leafy indeed, with something medicinal, some seashells (we're often mentioning whelks), licking rocks, with a drop of seawater, some mint again, a drop of cough syrup, green walnuts, more apple peel, bone-dry artisanal cider… Finish: pretty long given the low strength, on a similar combination. Awesome salty aftertaste. Comments: absolutely not 'modern' Glenlivet, not saying his is better but it's certainly very different. Or had them followed Prof. Saintsbury's advice and added a lot of Old Clynelish? Could be… And 40% vol.!


SGP:362 - 88 points.

Indeed, a session that starts well. And naturally, a contemporary counterpart…

Glenlivet 12 yo 'Double Oak' (40%, OB, +/-2020)
Currently 25€ in French supermarkets. Remember distillers have become carpenters. We've tried the American Oak, the French Oak, The First Fill… Here's the Double Oak! But we're still far from Isle of Jura's record-breaker, 'Seven Wood'. I've heard 'Plywood' will be launched next year and 'More Oak Than You Can Count' in 2023… Not. Colour: gold. Nose: sawdust, as expected, vanilla, tea and grasses. Much more rustic than the lovely old 12, much simpler, not unpleasant tough. Some good barley bread and various Christmas cookies, how timely! Mouth: nicer on the palate, fatter, with mochis, black tea, vanilla, a few raisins and indeed quite some sawdust. A little honey and a grassier maltiness in the aftertaste. Macha rather than mochi. Finish: short, more on cakes. Cider and apple pie in the aftertaste, which is nice. Comments: really a pleasant dram, with an oak that feels a wee bit. In my book more oak commands a higher ABV than just 40.


SGP:451 - 80 points.

Perhaps one of those Nadurras at high strength… But then again, how and where do you insert an NAS into a verticale?

Glenlivet 'Nadurra Oloroso' (60.2%, OB, 1st fill oloroso, batch No. OL0818, 2018)
One of Glenlivet's answers to 105 or A'bunadh, I would suppose. Colour: gold. Nose: I would guess that many 'new' first fill sherries are light in colour because the casks had been seasoned with some very young wine, which was pale in colour in the first place. In truth this is a pretty leafy sherry, with a very moderate raisinness but on the other hand, there's some very nice caramel and notes of stolle and pumpernickel, so something rather Germanic. Other than that, it's also all on spicy herbal teas with a little honey. The kind that would cure just anything. With water: more of the same plus some stout. Mouth (neat): more of those spicy herbal teas that would cure just anything, with even more honey, also ginger and lemon tea. With water: coffee and chocolate, then more spicy grasses and more stout. Half a pint of Guinness (don't Pernod own a brand too? Have to check that…) Finish: rather long, leafier and really spicy. Walnut wine with rather a lot of ginger and nutmeg, Seville oranges in the aftertaste. Comments: very good but a tad rough perhaps. The Master Carpenters may have wanted to polish this one a little further.


SGP:461 - 83 points.

Glenlivet 14 yo 2007/2021 (65%, Signatory Vintage for LMDW, first fill sherry butt, cask #900282, 550 bottles)
Signatory's very bombastic Glenlivets 2007 are now well-known within Whiskydom, it's just that they may tear you apart if you're not careful enough. Colour: deep gold. Nose: stunning cakes, pastries, bredala, praline, quince jelly, vendanges tardives… It's just incredible that at some coughy 65% vol., this baby wouldn't even be heavy. Now we do keep our glass at some distance… With water: rather sublime and pretty much all on panettone. As you may know, panettone is a favourite in the house, especially that brand that's called… 'Valentino'. Seriously. Mouth (neat): I have the impression that this will be epic and glorious, but I'm afraid I'll need a little water before I can tell you more… With water: orange cake, and one of the best. Finish: same for a long time. Perfect gingery oranges and an even spicier aftertaste. Comments: we knew this would be pretty superlative.


SGP:551 - 89 points.

I'm glad I survived that one, as I barely survived my third jab of Covid vaccine last week. It was not the jab actually, it's just that after they had done it they asked me to sit down on one of those very lousy brand new IKEA chairs they had just ordered 'from The Internet'. I'm not even heavy these days but the chair exploded immediately, literally, and I fell head-first onto an old cast-iron radiator. Thank God it's not been too bad, there's just been rather a lot of blood and I now have a large scar on my big head. So more fear than pain, and a (hopefully) rather funny story about Covid vaccines to tell my friends. And even more excuses to have more whisky…

Glenlivet 15 yo 2006/2021 (62.5%, La Maison du Whisky, Artist, 1st fill sherry hogshead, cask # 900550, 300 bottles)
Colour: deep gold. Nose: sameish, really, perhaps just a notch more floral and fruity. And a notch more herbal, perhaps. And much, much lighter (62.5 vs. 65, that really is a lot, uh). With water: a splendid zestiness involving grapefruits and yuzu. Not too sure about hose yuzus but there. Mouth (neat): wow! Reminds me of some of the best batches of the old Macallan 10 C/S (I think the mould's been broken since back then). With water: citrus plus chocolate truffles and then some young ueber-first-grade cognac. Remember that historically, malt whisky was an alternative to cognac. Finish: rather long, pretty perfect. Well-caramelised lemon and orange cake, that thing that is actually one of the lesser-known deadly sins. Maple syrup in the aftertaste. Comments: so brilliant that I'm sure Lady Gaga will want to do a duet.


SGP:551 - 90 points.

Glenlivet 25 yo 1995/2020 (54.7%, OB for Navigate World Whisky, 2nd fill American oak, cask #9477, 126 bottles)
Twenty-five years, second-fill… As Boris would have said a few years back, what could go wrong? That would have been Boris Spassky, of course. Colour: straw (hurray). Nose: wandering throughout an old orchard, say in Kent, with many apples, pears, plums and flowers (wisteria, lilies)? Simple, millimetric, high-precision, perfect. With water: even tighter, with kiwis and rhubarb. A little barley syrup and acacia honey to add some roundness. Mouth (neat): fantastic brightness, on white fruits (white peaches, granny smith) and sweeter root-vegetables, as chefs now say. Carrots, parsnips, Jerusalem artichokes… Some white cherries and a little lemon juice too. With water: a chalky and earthy side. Sancerre and Pouilly-Fumé. Well either of those. Finish: medium, vertical, zesty without citrus… Some malt from an western orchard, really. Comments: I've been hesitating between 89 and 90 but this is Christmas and this wee 25-yo 'livet has been bottled for the Republic of South Africa. So…


SGP:641 - 90 points.

Good, a last one please. Let's make it the oldest Scotch malt whisky ever bottled, without getting all Fox News about it…

| | |
| --- | --- |
| | Glenlivet 80 yo 1940/2020 (44.9%, Gordon & MacPhail, Generations, first fill sherry butt, cask #340, 250 bottles) |

| | |
| --- | --- |
| | G&M must feel like Usain Bolt, every few years they're breaking a world-record that was previously held by… themselves. 50, 60, 65, 70, 75, 80. What's particularly spectacular here is that it is not only about 'prices fetched at auctions', which is the lousiest way of breaking records in whisky (anyone can manipulate any auction prices when there's only one bottle at stake) and the fact that they would let quite a bunch of whisky people actually try the juice, which is not what other 'record-breakers' do. How many record-breakers are actually badly tired whiskies? How would anyone know anyway? So kudos to G&M here, and Merry Christmas! Oh by the way, just saw a picture of the butt's head at Sotheby's, it would display the name of the bodega, 'Jose Ramirez in Puerto de Santa Maria'. |

Colour: amber. Nose: the news that it is not tired at all has already spread like wildfire, and indeed it is not. A little pine essence and a drop of coconut water at first, which was to be expected, some fern and mosses too, certainly some old mead and any other honeyed delicacies, a little teak oil, sauna oil and several tiny empyreumatic aromas, old leather polish… Alright but what's really striking is that after all those 'antiquey' aromas, some fresh fruits would come out, apples stewed in white wine, tarte tatin, pears poached in Sauternes (try that, some good Sauternes have got cheap these days)… There are also medicinal notes, some coastal ones too… In fact, this is a great example of a fractal nose. Each and every aroma triggers a few smaller ones, which in turn would… You see what I mean, let's move on… Mouth: this is the most amazing part. Very old whiskies with great noses and failing palates aren't rare, but very old whiskies that would display both a superb nose and a palate that's still in full form, if not totally vibrant, are almost unseen in whisky (they are not in cognac or armagnac, having said that, while rum seems to be a whole different story). Long story short, this has many roasted nuts coated with honey sauce, some nougats of various kinds, surely some Pu-her tea, and then fruitcakes of all kinds, every country, if not every region or land having got its own recipe. Even every family, in truth… Mine for one always uses a lot of figs, we could almost call them fig-urative fruitcakes. Ha. Anyway, really an entrancing palate given its age. Not exactly a senior citizen of Maltdom.

Finish: medium, on piney flavours and fried figs and dates. I'm keeping this short because I've already downed everything I had, to be honest. Comments: 1940? This is the whole Duke Ellington Orchestra in your glass. I'm finding it a little vulgar, or at least inelegant to give a score to such an old wonder, but as Angus already said in these little pages, it's probably worth a good 93% or points, for zillions of reasons. Merry Christmas indeed.
SGP:561 - 93 points.