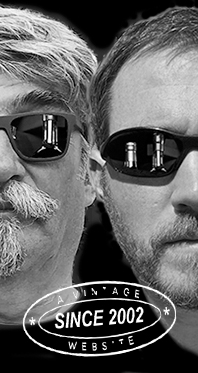 Home
Thousands of tastings,
all the music,
all the rambligs
and all the fun
(hopefully!)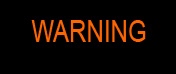 Whiskyfun.com
Guaranteed ad-free
copyright 2002-2021



Summer Session
American whiskies
to celebrate 4th of July



Did you know that I was born in the same city as Frédéric Auguste Bartholdi, the sculptor who designed the Statue of Liberty Enlightening the World, before Gustave Eiffel, of Eiffel Tower fame, built it and let it being shipped to New York? Isn't that cool? And yep I walked up to the crown – and needed a wee bourbon after that. But that was a long time ago and we now need a few more…

Michter's 'US*1 Single Barrel' (42.4%, OB, USA, straight rye, +/-2021)


I last tried this rye in 2015 and rather enjoyed it (WF 84) but naturally, this is a newer cask. It is always a little difficult, when you're not quite a connoisseur in American whiskies, to remember who's distilling, who's not distilling, who's only distilling a part of what they bottle, and who says they're distilling while they are not. That's a full-time job, in Ireland too! Oh and in Scotland as well, with the rise of non-distilling single or blended malt brands, I suppose it'll keep becoming tougher for the new enthusiasts to keep track. Anyway, rambling on already… Colour: gold. Nose: as often with American whiskies, you first get some oak, varnish, and perhaps a little acetone, before fruit, spices and flowers start to get in. Touches of coconut, cinnamon and turmeric, surely some gingerbread, buckwheat crêpes, rye bread… It is really fine. Mouth: honey, mead and sour spices and fruits in the arrival, then rather rich beers, oak, touches of pineapple, a little beeswax, liquorice, orange liqueur and cloves… Finish: medium, spicier, candied, getting gently floral. Comments: I think I'll stick with my initial score. Very fine rye whisky.


SGP:451 - 84 points.

Old Grand-Dad (43%, OB, Kentucky Straight Bourbon Whisky, +/-1975)


An old bottle from the house, straight from Frankfort, KY, through their German importer (who's not in Frankfurt mind you). Colour: gold. Nose: a little OBE, with unexpected plasticine and drawing gum, but otherwise fine, roasted and pretty fragrant, with touches of lavender and wisteria. Wondering if it wasn't high-rye content bourbon. Some brown bread and drops of rum too, plus a tiny touch of soap (OBE for sure in this context). Mouth: rather light, floral, with soft caramel, molasses, more rye bread, and quite some liquorice. Rather less coconut/vanilla than in more modern bourbons, I would say. Orange juice. Finish: medium, on popcorn and cereals, with echoes of cinnamon mints and more rye bread. Less OBE than on the nose. Comments: not a glorious oldie for sure, and the bottle was about to get tired, but it is still a pleasant, if pretty anecdotal little bourbon.


SGP:441 - 79 points.

Bonus: this little Blanton that we did not like at all last time we tried it, because of a very excessive woodiness, but this is a newer batch and we're not stubborn (are we not?)

Blanton's Gold Edition (51.5%, OB, USA, single barrel, Bourbon, +/-2021)


A very expensive bottle (100 to 200€ here in France). This one's made by Buffalo Trace and is said to contain higher proportions of rye; most sadly, we haven't got the cask #. Colour: gold. Nose: that's it's rather about oak is pretty obvious, as I'm finding tons of pencil shavings, oak chips, new-sawn planks and all that. Having said that, I'm not finding this too offensive this time, let's see what water will do to it. With water: earthy wood, I would say, old barrel, new barrel, cedarwood, also some moss, earth, and even mushrooms, which is obviously nicer. I believe that's what was missing in our latest Blanton's Gold that had been all about wood. Mouth (neat): really tight, almost biting, with hardwoods, oak, heavy liquorice, long-infused black tea… Having said that some pleasant notes of candied oranges and violet drops do counterbalance that heavy woodiness. Could work… With water: that really worked this time. Lovely liquorices flavoured with either mint, or violets, or just salt. Finish: long, on candies, liquorice, orange zests, chocolate… Comments: I'm really happy I came across this one, I wasn't too proud of my latest tasting note for this 'Golden' Blanton. Even if it's still pretty much on the carpenters' side…


SGP:361 - 85 points.

Tennessee Bourbon 17 yo 2003/2020 (51.8%, Les Grands Alambics)


George Dickel, I suppose. I also suppose that's a bald eagle on the label. Colour: light amber. Nose: it's pretty interesting that these batches would be rather maltier than your average bourbon. More bread, more doughs, more walnuts, more pistachio paste… All things that we enjoy a lot. It is also pretty earthy, which is lovely too, not to forget these artisanal nougats. Awesome bourbon so far, I'm also reminded of those old Very Old Fitzgeralds that some very good friends in the US did let me try. Glorious bottles, those Very Old Fitzgeralds. With water: lovely spicy and floral earth, with even a touch of wet garden smoke. Autumn leaves burning. Mouth (neat): just excellent, sure the oak shows, but after all this is bourbon. Sour peaches, blood orange liqueur, pomegranates, prickly pears… All rather unusual flavours in whisky, so double applause here. With water: orange cordial and glazed chestnuts, plus rye biscuits, speculoos and Demerara sugar. A wee molassy side. Finish: medium, rather on spicy marmalades, flower jams and dried sultanas. Liquorice in the aftertaste. Comments: excellent bourbon, wider, fresher and less cake-y than others.


SGP:551 - 88 points.