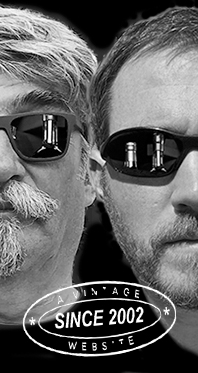 Home
Thousands of tastings,
all the music,
all the rambligs
and all the fun
(hopefully!)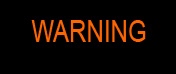 Whiskyfun.com
Guaranteed ad-free
copyright 2002-2021



Another little bag of whatever malts


But we won't try the ones we're totally sure about, such as those 'Secret Orkneys' or those 'Northernmost Islay malts' or those 'Stars of Sutherland'… Bu we'll do this randomly!



A Fine Christmas Malt 16 yo (53.2%, The Whisky Exchange, 2021)


All right honey, London says this was distilled on Orkney. Not a bad place to make whisky, uh? (S., even Boris would have done better in this situation, really, you do not make WF's readers proud). Colour: straw. Nose: peanut oil (love), banana cake (love), panettone (ueber-love), quinces (love) and just grist and fresh kougelhopf. With water: sameish, just breadier, doughier, more on beers and all kinds of fermented things, including beers and wines. Mouth (neat): super good, oily, grassy and peely, with excellent thick fruits (green bananas) and bitter almonds. With water: as good as it gets. Provided this is, indeed, HP, I would say it's a nod closer to the OBs than to the now usual 'Secret Orkneys', perhaps thanks to some refill sherry or something. Finish: rather long, saltier, with a menthol/liquorice combo that would just always work. Pickled lemons in the aftertaste. Comments: great drop. I suppose the whole lot ought to be downed before December 25.


SGP:363 - 87 points.

Islay Single Malt 33 yo 1985/2021 (47.1%, C. Dully Selection, refill hogshead, refill hogshead, cask #8, 98 bottles)


I know, the numbers don't add-up, let's not care. Colour: light gold. Nose: I'm lost. Not smoky enough for the south shore, neither is it for CI, while to my knowledge, neither Bunna nor the Laddie were doing any peaters back in 1985… Could this really be Bowmore 1985? But then where's the lavender perfume? The Parma Violets? The shampoos? Even the plasticine? It is a soft yet assertive coastal malt of good age and of high elegance, with marvellous notes of seashells, kelp, old boat, gherkins, and of one of the most entrancing liquids ever made by Man, Gentian eau-de-vie! Now, to be honest, the bottler here being Swiss, I'm starting to wonder if he did not add a few litres of Gebirgs Enzian to the bottling (I for one would have done it). Mouth: yeah you do feel the lavender sweets and even the cologne, but those notes would mingle with some seawater and crushed kippers. The mid-1980s-Bowmoreness feels more on the palate, but frankly, we're far from those deeply FWPed batches of old. Very smart selection. Finish: long and extremely briny. Oysters and tinned gherkins. Extreme aftertaste on salted liquorice. Comments: woo-hoo, that was some ride. Lousy writers would have added that this is both an historical and an hysterical bottling. I'm one of them for sure.


SGP:364 - 89 points.

Big Peat 'Christmas Edition 2021' (52.8%, Douglas Laing)


They keep doing it and they do it right. Good fun, even if good old Captain Haddock may start to feel a little tired. To think that this series started with a noticeable proportion of Port Ellen inside… Colour: white wine. Nose: feels very young. Smoked and tarred pears, fish oil, whelks, drops of engine oil and benzine, plasticine, fresh almond paste, fresh plaster… With water: more fresh plaster, concrete, even Islay mud, grist, semolina… Mouth (neat): sweet pears, lemons, and brine. That's the thing, the combo would just always work, since controlled diversity (what?) always adds complexity. With water: works. Salted root juice and lemons, plus crushed sardines and cigarette ashes. Finish: long, perhaps a tad sweet (pears), but very good. Eucalyptus and liquid propolis in the aftertaste, as well as a small rubberness. Comments: feels young but it's very good and at least they did not burry it under tons of butterscotch.


SGP:476 - 86 points.

Blended Scotch Whisky 18 yo 2003/2021 (56.3%, Watt Whisky, hogshead)


Since, according to some, Edrington have started selling their malts to brokers or blenders as 'blended scotch' lately, everybody's starting to believe that any blended Scotch around is Macallan. Even Passport and The Claymore. Ha. Colour: gold. Nose: a tight, muscovado-y, nutty arrival on the nose, then cakes and biscuits. Roasted peanuts and black nougat. Move along! With water: very viscimetrical. Loads of barley syrup, agave syrup, roasted chestnuts, fudge, raisin rolls, cinnamon donuts… Mouth (neat): exactly. Pear eau-de-vie aged in deep-charred oak, caramel, fudges, butterscotch, pear cake and Guinness. With water: maltier. Brown ales, peppery tobaccos, some chlorophyll, bell pepper… Finish: long and bitterer. Comments: I would doubt anyone's actually 'blended' this; this is not a blender's work. I could be wrong, but there, my very humble tuppence.


SGP:561 - 83 points.

(*) Update, this is Inverhouse stock.

Speyside 1998/2021 (51.6%, The Maltman, Or Sileis, first fill sherry cask, cask #1389)


That's the main problem, we've got dozens and dozens of samples of whiskies that are labelled as 'Speyside' while we just wouldn't know whether those were 'anonymous' Speysiders or malts from the Speyside Distillery. We'll never known and shall probably dump them sooner or later. Yeah or redistill them. Colour: red amber. Nose: gunpower and walnuts, Spanish ham, cigars, copper, rose petals, metal polish, cedarwood. More than okay… With water: more walnuts, mutton, metal polish and compost. Mouth (neat): good, a fruitier, fresher kind of sherry monster, with a lot of blood orange and orange cake. Very good, actually, even if the cask did all the work, or so it would seem. With water: bitter tobaccos and dried herbs. A feeling of bone-dry oloroso, extremely on walnuts and polishes. Finish: long, meaty, a tad sulphury. Good nuts and beef ham in the aftertaste, plus a lot of proper chocolate. Comments: heavily cask-influenced, not sure the distillery had anything to say. What was the distillery? The end result's way above average, though.


SGP:462 - 85 points.

Black Friday 22 yo (49.2%, The Whisky Exchange, 2021)


Black Friday, not quite our thing. So we're fashionably late, I would say. Have you ever heard of Pink Tuesday? Colour: light gold. Nose: bits of grated coconut, touches of camphor, ideas of mint essence, embrocations… With water: porridge with slices of over-bruised bananas. Mouth (neat): fine malt whisky, really, rather on the safer vanilla-ed side. Some bitter herbs. With water: some malt, stout, toffee… Finish: same for a rather long time. More toffee yet in the aftertaste, as well as some sourness. Bitter pears? Comments: good but who cares, we're very late anyway. Tja, Black Friday… London's Christmas malt was in a whole different dimension. And why not blue Mondays? Seriously, you don't do Black Fridays…


SGP:551 - 83 points.

Aurora Aldehyde 41 yo 1980/2021 (46.2%, London Whisky Show 2021, Superheroes of Flavour, blended Scotch, sherry butt)


A 3D bottle. You see, everyone's believing that these are Macallan, while they might be Whyte & MacKay. So, disclose if you can, or pay the consequences… Colour: deep amber. Nose: roasted nuts and cereals, maple syrup and pancake sauce, peanut butter, millionaire shortbread, sesame oil, turon, figs… Very nice nose, even if it does not quite feel '41'. With water: copper polish, earth, old ointments, pine resin, perhaps vase water. Not that it would fall apart but it sure lost focus. Mouth (neat): very good, if a little extreme, too peppery and too herbal. Underberg at the power of ten and oversteeped thyme tea. With water: this metallic side, old nuts, earth, herbal liqueurs, Jäger and stuff… It lost all oomph, I'm afraid. Finish: over the hill, grassy, drying, lacking body. The aftertaste is very herbal, very grassy. Some coconut butter too. Comments: lovely label and great fun, but the juice was a bit tired, if I humbly may say. After all, 1980, that's Duran Duran.


SGP:361 - 82 points.

Captain Congener 20 yo 2001/2021 (57.6%, London Whisky Show 2021, Superheroes of Flavour)


A journey through intergalactic ethanology, they said. So, Glenfarclas (no?) Colour: deep gold. Nose: some mentholated leaves and fruit peelings plus a little pine resin and hand cream, marmalade, raisins... A rather fat make, with a grassy and greasy backbone as well as a grassier kind of sherry indeed. With water: autumn leaves and old walnuts, verbena liqueur, more pine resin. Indeed, Christmas tree. Mouth (neat): hot, very punchy, with a smokiness as well, Seville oranges, herbal teas, allspice… With water: gets fruitier, with more oranges, some cinchona, bitters, Campari and walnuts. Big bespoke sherriness. Finish: long and leafy, peppery. Rather green walnuts in the aftertaste, as well as a few dry black raisins. Comments: a tad folksy, which in my book is rather typical. I find it very good and it seems that the price is very right, should you enjoy these leafy/grassy sherry monsters. Moderately monstrous.


SGP:461 - 87 points.

Compass Box 'Wisdom' (50.1%, La Maison du Whisky, blended Scotch, Artist #11, Pentalogy, 654 bottles, 2021)
We've already had some lovely compadres from this new series. It is technically a blend, but I would suspect it is very, and I mean very malt-driven. Colour: gold. Nose: a lot of marzipan and a lot of beeswax at first, then linseed oil, rubbed fern, white nougat, cider apples, jujubes, stewed rhubarb and preserved greengages. Everything's perfect here, it is subtle, fresh, elegant… No water needed but still… With water: aren't we rather in Craigellachie? This is maltier and with many more roasted nuts. Pecan pie and energy bar. Mouth (neat): a tad cakier now, less purely waxy, with a little coffee or rather coffee liqueur, chicory coffee, roasted chestnuts… Are these the possible grains speaking out? With water: more leafiness and some spicier, almost green oak. Bears some resemblance with the Captain Congener. Finish: long, good, leafier indeed, but also with even more toffee and coffee. Chestnut honey in the aftertaste. Comments: an intriguing and excellent combination.


SGP:461 - 86 points.

Some unapologetical single malt please…

Secret Speyside 30 yo 1990/2021 (53.2%, The Whisky Jury, refill barrel, cask #TWJ-GR-1990, 263 bottles)


So no sherry this time. I believe more and more that those sherry-seasoned casks have to be perfect or should just not be used. On the other hand, the Jerezians and other bodegas in the south of Spain deeply need this business… Colour: gold. Nose: but naturally, this is brighter, purer, zestier, more refreshing even on the nose, better chiselled and with a clearer maltiness. With water: breads and cakes, plus dried yellow fruits and pastry dough, as well as whiffs of new dandelions very early in the mornin'. That is to say before the bees have come and plundered all the nectar. Mouth (neat): overripe apples, lemon zests, macaroons and finger biscuits, lemon tarte (with meringue) and tiny touches of papayas. As good as it gets. It is a rather 'lighter' Speysider. With water: excellent 'lightish' Speysider indeed, with good herbal teas and just a dollop of fir resin. Chamomile, vanilla, touches of aniseed. Finish: medium, clean, malty, fruity and herbal. Some grassier honey in the aftertaste, and just a little green pepper. And grapefruit. Comments: as good as it gets. Yeah, most bourbon casks work, while sherry casks ought to be perfect.


SGP:551 - 89 points.

Secret Speyside 30 yo 1990/2021 (46.6%, The Whisky Jury, refill hogshead, cask #TWJ-GL-1990, 159 bottles)


I would suppose this is the same distillery, only filled in a hogshead instead of a barrel. Colour: deep gold. Nose: bingo, let's turn off the light and double lock the door, this session is over. Stunning orange blossom water, earl grey, praline, macchiato, acacia honey, proper homemade custard, and, dare I add, Bailey's Irish Cream. I know, I know. Mouth: exactly. Late harvest riesling, more earl grey, honeysuckle, zucchini flowers, sultanas and just a little popcorn. Mirabelle eau-de-vie. Finish: rather long, fresh, fruity, complex, rather on more orange blossom and citrons. Comments: splendid and even a notch superior to the barrel version. But let me issue a warning, it is dangerously drinkable; they should add that to the labels.


SGP:651 - 90 points.