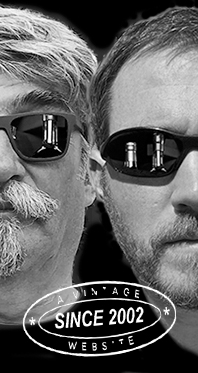 Home
Thousands of tastings,
all the music,
all the rambligs
and all the fun
(hopefully!)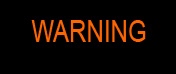 Whiskyfun.com
Guaranteed ad-free
copyright 2002-2021



Another Malternative Sunday with brandies

There's more coming our way these days, I'm wondering if we'll manage to keep restricting these to Sundays (while we've also got a lot of new rums, also jenevers, calvados, mezcals, eaux-de-vie, gins – not gins, I'm joking…) It's really good fun, but the pressure is on us… Let's see what we have today… Including this 'apéritif just for fun'…

Lustau 'Solera Reserva' (40%, OB, brandy de Jerez, +/-2019)


A shame that most houses in Jerez make their brandies this sweet and sometimes even excessively cloying. Even the best houses do that, such as… well, Lustau. Colour: brownish gold. Moves like oil in your glass. Nose: you would believe you're nosing either cream sherry, or just PX. Pretty caramelly and molassy too, which is not totally unpleasant, on the contrary, but watch the palate… Mouth: bordering liqueurness, to the point where all you would need is a big ice cube. Shock-full of raisins and molasses, muscovado sugar, and now perhaps moscatel rather than PX. Thick and, indeed, a little cloying, as if they had added quite some sweet mosto. Finish: rather long because of all this sweetness. Like a liqueur. Comments: I liked Lustau's 'Gran Reserva' rather better (WF 79). And of course, their wonderful sherries, the En Ramas etc. Great, great house.
SGP:820 - 75 points.

Maison Fontan 1998/2021 (54.6%, LMDW, Version Française, Armagnac, cask #128, 371 bottles)
LMDW have always been pioneers, this time they're putting extra-efforts into Armagnac, with a nice flock of new 'indie' bottlings such as this Fontan. I've tried a few Fontans in the past but they've always been older bottlings at 40% vol. Old-world Armagnacs, this should be different… Colour: golden amber. Nose: rather amazingly, we're more in North-America than in Armagnac at first sniffs, I would have said modern American single malt, in the region of High West or Westland. And that, mind you, is a compliment. Lovely cakes, kougelhopfs, raisin rolls, then pancake sauce, then more roasted and baked raisins, which would, in turn, lead us to… Armagnac. We've come full circle. Now I'm sure this will change once we've added water… With water: glue, varnish, almonds, sawn Formica, Bakelite, even acetone… We're in Kentucky this time! The expected armagnacness is only kicking in after a good two minutes, with figs and prunes. And more raisins with a little mint and camphor. Mouth (neat): the wood's been very active as this starts much more mentholy, even terpenic and resinous (pine), with a full cup of honeydew in your glass, crème de menthe, then some thickish molasses somewhat in the style of… Lustau's brandy, mind you. Rather a lot of liquorice. With water: ah, armagnac. Half joking. Chocolate, Jaffa cakes, black tea, raisins, peach skins… Finish: long, with touches of camphor. Coffee and tobacco in the aftertaste. Comments: a restless baby that truly makes you travel. Armagnac's proverbial rusticity is fully there.
SGP:561 - 86 points.

Tessendier 'Lot 97' (48%, LMDW, Through The Grapevine, Cognac Grande Champagne, 2019)


I think this 1997 was bottled in 2019, I'm not dead sure about that. I think it's the first time I'm drinking Tessendier… Colour: full gold. Nose: it's great to have such an aromatic, fresh and fruity cognac after the darker, heavier armagnac. Wonderful sultanas, peach liqueur, drops of raki, dried longans, touches of Pinot Gris, certainly hi-level Sauternes (a Barsac, really)… This nose just makes you want to dive into it. Mouth: full-flown peaches and apples, pomegranates, rose petal jelly, quince, lime honey, starkrimsons, well I'm keeping this short as it is already an old bottle. Things are getting even faster these days my friend. Finish: medium, fresh, more honeyed. Comments: impeccable, irresistible, very aromatic fresh and fruity cognac. But careful, it drinks very well.


SGP:651 - 88 points.

Château de Laubade 1990/2020 (50.5%, OB, Bas-armagnac, brut de fût)


A blend of three varietals by one of the most important and well-reputed houses in Armagnac that's located in Sorbets, not too far from Nogaro (which will ring a bell to any proper car enthusiast). No folle blanche this time but baco, ugni blanc and colombard. Colour: full gold. Nose: sure it's cask strength but this is a subtler armagnac, rather more on roasted nuts (pecans, hazelnuts), with a little 'good' varnish (always an asset in this context) and then ripe bananas and pears. Some wee metallic tones (old copper) and a few herbs and flowers as well (mullein, woodruff, perhaps sweet pea), plus chestnut honey and purée. I mean puréed chestnuts. With water: gets drier, more on tobacco, raw chocolate, split peas this time, even a little chicory… Mouth (neat): once again, not quite a rustic armagnac and I would say you would be forgiven for thinking this is rather a Borderies from Cognac. Peaches stewed in honey and maple syrup, with some black nougat, roasted peanuts, a little corn syrup perhaps… With water: it swims well. Praline, ganache, more roasted nuts (of various kinds), a little mocha… Once again water made it drier, in a very nice way. Finish: medium, really on praline and nougat. Perhaps heather honey just mead in the aftertaste. Comments: an excellent Laubade. One of the houses that seem to be going towards more cask strength (bruts de fût), which is just great. We'll have many more Laubade soon, stay tuned.
SGP:551 - 88 points.

Brilliant contrasts between the Tessendier and the Laubade and same overall (high) quality. Let's move on…

Bertrand 'Les Pâtissiers MA50' (54.8%, Malternatives Belgium, cognac, Petite Champagne, 228 bottles, 2021)


Mind you, MA50 doesn't mean 'where's my Malaguti?' (oh forget about that, that's very personal), it rather means 'Minimum Age 50 years'. So, probably circa The Beatles and The Rolling Stones. Colour: deep amber. Nose: cognacs, unless one of the 'bois', is a little lighter and more aromatic indeed, this is just another example. I find it a little more oriental than others by the way, with more figs, more orange blossom water, even a little more rosewater. Wonderful notes of dates filled with marzipan, which is a killer desert by the way, even if a little out of fashion, sadly. Hay. With water: wonderful piney oils, ointments… The old oak speaking out. Mouth (neat): knack and punch this time, with several kinds of eaux-de-vie, not only fine. Mirabelle and damson seem to be obvious, also some earthier prunes. Crikey, I would have said armagnac this time; some progress still to be made at Château WF, it seems… With water: absolutely lovely, swims well, drinks well, what does the people want? Finish: medium, rather more on assorted dried fruits and high-protein energy bars. You know, peanuts, almonds and stuff. Comments: same ballpark once again, some brilliant cognac with some easiness and no flaws whatsoever, very close to that 'wow factor' we need to get to 90+. Yeah I know, as we used to say in the 1970s, the system is the problem.
SGP:651 - 89 points.

Domaine de Baraillon 1987/2021 (42%, Swell de Spirits, Bas-armagnac)


What could go wrong here? Colour: coffee. Nose: essentially armagnac. Black raisins, cigars, pinewood, dates, prunes, sauna oils, furniture polish, crankcase oil, roasted sesame, old books… And one peanut. Joking. Mouth: a wee bit on the woody side but that would lead us to old Bordeaux, old Pauillac (no names), pine resin, thyme tea and honey… There is some grittiness, and, as we Alsatians sometimes say, 'a feeling of hoppla'. Seriously, I wouldn't have kept this one in wood for much longer. There's rather a lot of moist, thick, Cavendish-like pipe tobacco too. Or that thing we used to buy as flakes, sobranie or something, which would just never burn properly. Indeed, we're talking pipe tobacco. Finish: long and curiously molassy. Some tarry pine and liquorice in the aftertaste. Actually, really a lot of liquorice. Comments: around the high borders once more.
SGP:671 - 88 points.

Let's ask Grosperrin if you agree…

Petite Champagne 1973 (50.6%, Jean Grosperrin, L803, +/-2021)


It appears that this one was the property of a family of solicitors and that it had been stored in a 'very wet' warehouse. Which, in my opinion, makes the fact that it remained above 50% vol. pretty miraculous, no? Colour: full gold. Nose: a self-restrained cognac, rather on sweet vegetables than on fruits. Sweet carrots, pumpkins, beets, then flowers, honeysuckle, a little jasmine perhaps, some mashed turnips as well (with some cream)… With water: muscovado sugar, old Demerara rum, a few savoury touches, glutamate, liquorice too… Mouth (neat): wonderful soft oak over a moderately expressive distillate. But that worked wonderfully, with a superb combination of Christmas spices (star anise and caraway and stuff) with those sweet vegetables and roots once more. Beets and cinnamon, anyone? In truth this is fantastic, unusual, extremely elegant. Plus, in 1973 Frank Zappa recorded his legendary Roxy Performances! With water: game, set and match. Gains power and traction, as if it had woken up, getting even a tad, wait… armagnacqy? Ooh my head… Finish: another 'movie-cognac', as opposed to the large brands' 'picture-cognacs'. Oh drop that, S. Comments: we've reached perfection this time, even if this is rather imperfect. Well I know what I'm trying to say. Superb non-immediate, almost low-key complexity (??? -Ed).
SGP:451 - 91 points.

Maison Prunier 'Lot 51' (58%, The Purist Belgium, Grande Champagne, 42 bottles, 2021)
Everything here would suggest this was a demi-john (well done, Watson) or a reassembled set of bottles. Remember Maison Prunier is a poshy restaurant that, just like say the Tour d'Argent, was always having an insane cellar full of tens and tens (yep) of thousands of wines and spirits. Colour: red amber. Nose: this time it's cedarwood leading the pack, then peonies and wild strawberries, Pomerol, upholstery, cellulosic varnish, then blood oranges and mild cigars (St Domingue), potpourri… What a whirlwind! There's even something slightly malty, reminiscent of old Macallan. Remember old Macallan? With water: old woods, oils and cigars. More cedar. Mouth (neat): indeed more cedarwood, quince jelly, strawberry jam, Pomerol again (merlot, at least), then cinnamon. It would tend to become a tad drying, which is almost always the case when heavyish cinnamon starts to chime in. Indeed chicken and egg. With water: the fruits having the upper hand again. Quinces, figs… Finish: medium, a tad drying, with some mint and cinnamon. Right, cinnamon mints. Comments: I'd love to know when this one 'left wood'. I was about to go for 89 points when I remembered that 1951 was the year when Shorty Rogers issued his Modern Sounds LP. Tremendous jazz. Alternatively and as far as big bands were concerned, 1951 was also the year of Stan Kenton's City of Glass. Fabulous LP too.
SGP:561 - 90 points.