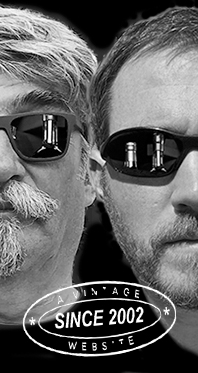 Home
Thousands of tastings,
all the music,
all the rambligs
and all the fun
(hopefully!)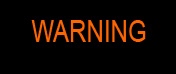 Whiskyfun.com
Guaranteed ad-free
copyright 2002-2021



Another short trip around the whisky world...

Stuff that's not Scottish, that's how we would define this. And we'll start from France, as usual…




Le Breuil 2017/2021 'Version Française' (50.7%, La Maison du Whisky for Whisky Live Paris, France, bourbon, cask # W17059DR, 150 bottles)


This baby from Normandy, so by Calvados makers. I have to confess I'm way behind with anything French whiskies… Colour: light gold. Nose: isn't it rather insane that we would find apples, cider, leaves and just peelings in there? With water: some kind of soapy beer for starters, then crazy pear spirit. Rather huge saponification, and that would only go away after a good 15 minutes. Green pears are back then. Mouth (neat): I see, bubblegum, beedis, chlorophyll, leaves aplenty… Is this meant to be experimental? With water: green pears. Finish: medium, leafy, cross and trans. Have I mentioned green pears? Comments: not quite my kind of dope, but it's sure got its very own merits. Like, promoting green pears? I've tried another Le Breuil that I had liked much better if I remember well.


SGP:251 - 72 points.




Balcones 'The Book Edition' (OB for Cyrille Mald, USA, 2021)


A single malt from Texas that comes with a book about whisky by our brilliant French friend Cyrille Mald, how does that sound? No ABV statement though – who's counting anyway? Colour: amber. Nose: starts like grain and goes on like malt, with some kind of earthy lavenderish floralness and rather a lot of coconut water. With water: plywood, banana, camphor, oak essences, a little fresh glue. Mouth (neat): rich, thick, very spicy, heavy, on caramel and thuja. With water: very thick and rich indeed, spicy, concoctiony and full of tobacco. More glue and varnish too. Finish: long, extreme, varnishy, ueber-grassy. Comments: sweet Vishnu, is this heavy and spicy! A lot of pine tar too.


SGP:382 - 82 points

(unnecessary score, please don't take into account).

Back to Europe. I mean to Sweden…




High Coast 'The First Ten years' (52%, OB, Sweden, 2021)


I would have loved to tell you more about this baby but it's all written in Swedish on the website. Well, what I would gather is that this is the first proper 10 by High Coast/Box. So, hurray! <insert fireworks here > Colour: gold. Nose: mashed potatoes, fresh brioche, tapioca, parsnips and a little sawdust. With water: perhaps a little more sawdust, eucalyptus, peppers… Mouth (neat): super good at first, fruity (bananas, guavas) and spicy (turmeric, ginger, coriander seeds). Bed of barley. With water: I was afraid the oak would have taken over but not so, this would remain cake-y and spicy in a good way. Notes of bitter oranges. Finish: rather long, rather too oaky and spicy now. I mean for me… Difficult. Comments: oh just forget about the finish, this is a celebratory bottling, is it not? Love what they're doing over there in middle Sweden, and of course this first ten cannot be representative of the average quality of what they've been making. Which, let's be honest, has been generally very, very, and I mean very superior. An example very soon…


SGP:561 - 77 points.




High Coast 'Silent Mills Collection 04' (51%, OB, Sweden, 2021)


Ex-bourbon (hurray) and ex-Port (gulp…) Did you happen to know about Swedish Port? Colour: white wine. Nose: tincture of iodine, rocks, oysters, green spices, samphire, grass, smoke. With water: chiselled lemons and medicinal herbs and earths. Plus gherkins. Mouth (neat): pristine, immaculate grassy and lemony peat. Limoncello, charcoal, green liquorice, lime, tequila blanco, tarragon, pine essence. There. With water: takes water very well, rather geared towards liquorice this time, with a lemony, almost fishy (salmon) fatness. Gravlax in a bottle (maybe). Finish: long, tight, lemony, smoky, green and a tad bitter. Comments: another world after the Ten. Keep the Ten on your shelves. The new Altitud is very good too (soon on WF).


SGP:364 - 85 points.

Off to Canada, perhaps… (via the North Pole)…




Arbutus (43%, OB, Canada, single malt, +/-2021)
One of those new cats from British Columbia. Not many clues about these single malt whiskies but we've got some splendid friends over there in B.C., so our minds remain open, willing and free. Colour: light gold. Nose: but yes, buckwheat, cakes, breads, digestive biscuits, semolina (couscous) and caraway. Lovely, simple, unquestionable, fresh. Mouth: there's something natural to this, even if it's rather thin malt whisky. Roots, turnips, perhaps gentian… But no arbutus this far, I'm afraid… Finish: medium, earthy and rooty. Bitter beer, ginger beer, some kinds of smoky pears, bitter almonds… Comments: great fun here, well done, with lovely rooty touches. High-class débuts, I'll follow this venture very closely. it seems that this baby was 3 yo tops, so indeed the future should be bright.


SGP:451 - 82 points.