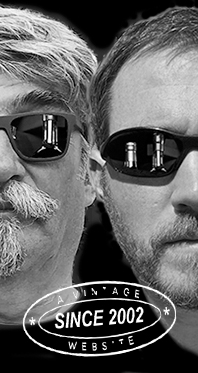 Home
Thousands of tastings,
all the music,
all the rambligs
and all the fun
(hopefully!)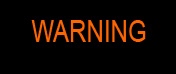 Whiskyfun.com
Guaranteed ad-free
copyright 2002-2021



Another short trip around the world (a-round the wo-orld)…

Let's keep exploring the whisky world from WF Towers, starting from… France, naturally.

Mandrin 2015/2021 (57.7%, La Maison du Whisky, France, Version Française, cask #3609, 256 bottles)


Mandrin was a famous French robber and smuggler who used to roam the country in the 18th century. It is also an extremely rare French single malt made by brewers Brasserie du Dauphiné. As almost all French whisky makers do, a lot of wine wood is been used, which I always found a little unnecessary but at least, we do indeed produce wine in our dear little country. Colour: gold. Nose: it is the kind of nice modern cask-driven malt whisky that every country is now making, from Australia to Norway. I believe we should call them all 'Jim-Swan-Heritage' whiskies. Some soft ginger and pepper, raisins, vanilla, gingerbread, mead, cassata, bananas flambéed, dried figs, more raisins, rather sultanas… With water: water further pushes it towards raisinness, you could almost believe this is marc aged in oak. Mouth (neat): let's be honest, this is very good, this little Mandrin does indeed rob your tongue and your whole palate. Raisin rolls, gingerbread, thick sweet beer, chestnut liqueur and honey… There sure is some heaviness but no single obvious flaw. With water: same. Raisins, sweet beer, figs, dates, gingerbread, puréed chestnuts… Finish: of good length and with similar flavours. Comments: flawless and faultless raisin-driven malt whisky. Let's be honest, it's extremely good and pitfalls have been avoided.


SGP:651 - 86 points.

Milk & Honey 2017/2020 (57.2%, OB, Israel, private cask for Steven Winston, PX hogshead finish, cask 2017/150)


Every time I'm trying Milk & Honey I'm thinking of Milk & Alcohol by Dr. Feelgood, whom I saw live in the 1970s – with Wilko Johnson, if you please - here in my town (the support band was The Police). Right, we've got quite a few M&H in waiting, which just makes us happy. Colour: gold. Nose: first thing first, the PX did not take over and this is absolutely not some gingered raisin juice. Second, brioches and other pastries are leading the pack, including raisins rolls of course, which just works. These notes of sweet pumpernickel do work too, focaccia as well, honey-covered maize bread ditto, and anche amaretti. Very well balanced at barely 3. With water: menthol coming out, which just always works. Pine resins too. Mouth (neat): well-boosted modern young malt whisky, with similarities with the Mandrin, especially as far as all things raisins and gingerbread go. This one's a little spicier and oakier, though. With water: very good, spicier, not excessively so, rounded, rather easy, honeyed, with once again good gingerbread. Finish: long and while the finishes are usually the weaker spots with almost any very young whiskies, that's not the case at all here. Lovely sweet spice combo. Comments: when we say age does matter, that never means that we need old age in whisky, that only means that we need to know about the age of the whisky, be it only 3. In other words, the real motto would rather be 'knowing the age does matter'. Cheerio.


SGP:651 - 85 points.

Oxford Rye Whisky #003 2017/2021 (51.2%, OB, England)


Made by some very cool people (as I could find out at The Whisky Show London) although finished in 'Moscatel de Setúbal' casks. Oh well, why not… Colour: gold. Nose: we're not in whisky territory, but that's not what's important, as this is extremely aromatic, sitting somewhere between some high-end aged gin and some purer American rye whiskey. A lot of 'good' soap (rye) and lavender, rose petals, gewurztraminer, litchi, and yet a bready foundation, always welcome. I'm still a fan this far… With water: incredibly floral and aromatic. Perhaps more for urban mixologists? Mouth (neat): perhaps a tad thick and sweet to a whisky freak, and certainly pretty unusual, but as soon as you open your mind and forget about any whiskiness, you start to enjoy this slightly thickish sweet lavender and violet-driven concoction. The moscatel sure wasn't shy. With water: the rye's inherent soapiness coming to the front. Finish: long, perfumy. Comments: fun stuff, very well made, I'd happily buy a bottle or two, even if this isn't exactly 'whisky' in my own silly old book. Ginsky, perhaps?


SGP:750 - 82 points.

Amrut 2015/2021 'Peated Madeira Cask' (60%, OB, India, Taiwan exclusive, first fill Madeira hogshead, cask #4710)


Dear Amrut! Love the idea of a 'peated Madeira cask', there's something slightly Dadaistic to that. Or, you're right, surrealistic. Colour: amber. Nose: peat-smoked bacon, really. Fireplace, creosote… With water: more bacon and creosote. A little unlikely, perhaps… Deep-baked mustard-coated ham. Yep. Mouth (neat): thick, creamy, with some sulphur, a lot of lime, curry, dried mushrooms, black tobacco (Gauloises), mustard and olives, a feeling of eating earth… With water: sulphur to the front. Not too sure… Finish: rather long, with this odd feeling of smoked strawberries and cherries. Comments: has its obvious charms but this one's not quite for me, I'm afraid. Too creative, perhaps (and sulphury)…


SGP:472 - 72 points.

I think we need to stay in India…

Amrut 2014/2021 'Lightly Peated' (60%, OB, India, La Maison du Whisky, ex-bourbon, cask #1405, 150 bottles)


Colour: reddish amber. Nose: this light smokiness goes well to Amrut's aromatic richness, this time we're rather thinking of pomegranate jam, peonies, a little fresh rubber, lime tea, tomato jam, ylang-ylang… But indeed, at 60%, let's not burn our poor nostrils. With water: wonderful notes of cedar wood and rum, lemongrass, spearmint, sandalwood, green oranges… Mouth (neat): oh good! The combination here rather leads us to Trinidad and Tobago, to Caroni, to rich olives, to fermentary notes, even to bacterial ones… Are we dead sure no one's misplaced a stencil or something? Hold on, are they keeping track of their casks with a Macintosh? Have they just, uh, err, 'upgraded' its operating system? With water: rather wonderful despite some more assertive resinous woodiness (spruce). Finish: rather long, fresh, with touches of coriander seeds and cardamom. How very Indian indeed. Lemon marmalade and Szechuan pepper in the aftertaste. Comments: phew! A very lovely bottle, well handled, well imagined, well-conceived, and just very smart.


SGP:464 - 87 points.