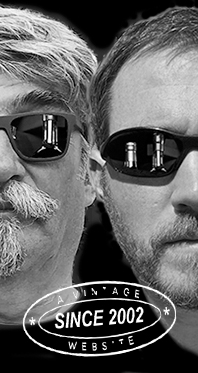 Home
Thousands of tastings,
all the music,
all the rambligs
and all the fun
(hopefully!)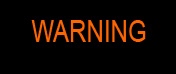 Whiskyfun.com
Guaranteed ad-free
copyright 2002-2021



It's armagnac's turn on this Sunday; armagnac where no one seems to care about packaging. It's true that many hate branding and overselling, but let's not forget that at their core, they are winemakers. It's also good that the US tariffs have been suspended by the way.

Domaine Boingneres 'Cépages Nobles' (48%, OB, bas-armagnac, +/-2020)
What's a noble varietal? I only know of two of them, chardonnay and riesling, and I doubt they would use them in armagnac. And yes I am joking. Actually, they've used more or less what's common, namely folle blanche, colombard and ugni blanc. In France, vintage versions of Boingneres' 'Cépages Nobles' are much more common than this NAS that came from TWE's when they were still shipping outside Borisland. Colour: deep gold. Nose: modern, bright, nervous armagnac, far from the old-school coffee, chocolate, rancio and raisins. So in fact you could believe this is cognac, with stewed peaches and apricots, notes of dry Jurançon or pinot gris, some green tea, leaves, green melon, also wisteria and honeysuckle, heather honey, a little blond tobacco… Mouth: much sweeter than the nose suggested, and ridden with soft liquorice and coffee/toffee liqueur. That's spectacular, but I'm not sure I like it. Cinchona, pomegranate juice, Cointreau and liquorice, anyone? Finish: very long, thick, almost syrupy, rather on sweet caraway. Aquavit, A.H Riise's concoctions… Comments: I'm dead sure this is natural and that no unlawful obscuration's taken place. But it is one strange sweetish armagnac for sure. Sacrebleu!


SGP:740 - 78 points.

Domaine de Baraillon 35 ans (40%, OB, bas-armagnac, +/-2020)


It's to be noticed that 'ans' means 'years', as any Francophile brandy lover will know. Also that, as the label tells us, this is 'Eau-de-Vie de France' and not eau-de-vie de California, de Russia or de China. Better safe than sorry, they also say. Colour: deep amber. Nose: oak's varnish, glue, acetone and ammonia. Hell, let's sleep on it… zzz.. zzz… Oh, ham, Grisons meat, teriyaki sauce, propolis and pollen, nori, hints of model glue, also pine honey… Mouth: superb varnish-oak-and-paint driven arrival, with amazing notes of old wine barrel – I mean, really old - and rotting fruits (bananas, oranges, pineapples…) I mean, this is truly 'antique style', and having some family that used to grow and breed both corrida bulls and armagnacs down there in the Gers, I can tell you that there's no armagnac more traditional than this. It's just that they usually don't sell these and keep them for themselves. Loco brandy. Finish: more varnish and drier honeys. Curious salty aftertaste. Comments: no, really, they usually don't sell these, they tend to end up in the 'réserve de la famille'. I love this but I'd understand why you would not.


SGP:362 - 90 points.

Château de Lacaze 30 yo 1982/2012 (40.4%, Master of Malt, bas-armagnac)
MoM used to sell these for way less than £100 only a few years ago. Which is less than today's shipping costs and taxes, well quite. Thank you Brexvid (combines Brexit and Covid). We're in the Landes this time, while Lacaze is often to be found at the good négociants, such as Gélas. Colour: reddish amber. Nose: dry nose, on varnish again, paint, putty, Woolite, Lindt's milk chocolate, orange blossom, panettone, chamomile, rooibos… It's pretty complex, light, perhaps not hugely assertive and self-confident… But there, it's just booze… Mouth: good, a tad on varnishes at first, then rather on stewed peaches, peach and apricot jams, liquorice, argan oil, hoisin sauce (fermented plums) and mead. A dry one, exactly the contrary of the sweetish Boingneres. Finish: good, rather traditional, a little leafy. Liquorice in the aftertaste. Comments: like this one too, I just don't find it very memorable, at 30.


SGP:451 - 81 points.

Armagnac 45 yo 1975/2020 (47.9%, Asta Maurice, cask # AMF001, 150 bottles)


Asta Maurice is Asta Morris, got it? But no clues wrt what this is, except that it's pretty old. Now, anyone would trust this bottler (having said that, I have photographs of a certain evening at the Hollywood Savoy in Paris and… I'll say no more. Yet. Maurice, the account numbers at UBS Lausanne been have sent via email.) Colour: amber. Nose: similar cellulosic varnish, pine resin, then puréed chestnuts, then pine needles, then stewed peaches, then pinecones, then black Corinth currants, then a well-taken-care-of humidor, then prune juice, then Crimean late-harvest small-grain muscat (what?) Mouth: oh very good, with the right amounts of mentholy varnish at first, then prunes and peaches, stewed, black raisins, certainly a few cls of old rancio, drops of old pine liqueur, some dry acidic coffee, lemon caviar (a few grans), and clearly an old V.O.R.S. side, which would include both old PX and moscatel. Finish: long, always with these tiny varnishy notes that keep it nervous and reactive. Old barrels in the aftertaste. Comments: just excellent. Now as for these pictures in Paris, we need to talk…


SGP:462 - 90 points.

Aurian 1967/2021 (49%, Wu Dram Clan, armagnac, 144 bottles)


Aurian are located in Condom, Gers, but this is no French letter mind you. Valentin speaking. Aurian's an old name but I believe they've been recently revived. Having said that, 1967 reeks of the early Pink Floyd, of the Beatles, of the Stones, of Procol Harum… Agreed, maybe not Procol Harum. Colour: amber. Nose: gewurztraminer, petit manseng, tangerines, lilac, orange blossom, rapeseed oil, liquorice wood, asparagus. No you can't do any better. Mouth: it's got armagnac's rusticity at first, including a peppery and grassy sourness, but it's also got a spectacular tropical development, on (almost) rotting pineapples and passion fruits, as well as bananas. Perhaps a bit shaky here and there, while gewurztraminer's never too far away and while wood varnishes are about to take the lead. Oh, and 1967, that's also Brigitte Bardot's Harley-Davidson. Finish: medium, between bitter almonds, green pepper, and green walnuts. Bitter aftertaste, chlorophyll... Comments: very good, just a tad challenging. The finish is more difficult, I wouldn't have waited, this one was more than 'ready'.


SGP:371 - 86 points.