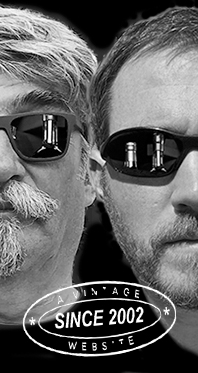 Home
Thousands of tastings,
all the music,
all the rambligs
and all the fun
(hopefully!)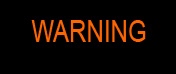 Whiskyfun.com
Guaranteed ad-free
copyright 2002-2021



---

Angus's Corner
From our Scottish correspondent
and skilled taster Angus MacRaild in Edinburgh
Assorted pairs and one triple!
Another largish, rather varied bag today. Featuring the return of Glenfiddich, I can't remember the last time I published notes for a Glenfiddich on these pages.

Glenfiddich Snow Phoenix (47.6%, OB, 2010)
I remember people were doing a fair bit of sniggering when this came out given that the story had a whiff of opportunism about it. However, I remember liking the whisky itself at the time and I don't think I ever tried it since, so let's correct that right now. Colour: pale gold. Nose: you do indeed get the impression there was a fair mix of ages involved. There's quite a few varieties of honey, brioche, crystallised citrus peels, candied hazelnuts, plum eau de vie, straw and linens. I find it a very attractive and easy nose. Mouth: the ABV works well here as I find so often with OB Glenfiddichs that the measly bottling strengths hurt them. Here's there's an oiliness to the mouthfeel with impressions of malt syrup, bergamot, lanolin and green apple peelings which all works very well. Some lemon cough drops, farmhouse cider and a few crunchy cereals. Indeed, it feels almost like a more rustic style of Glenfiddich. Mind you, what's more rustic than a collapsed warehouse roof? Finish: medium and rather peppery, nicely sweet, more of these robust and toasty cereal notes and some citrons. Comments: I still like it, quite a lot in fact. It feels like a full-bodied, extremely 'pop the cork and go' type of Glenfiddich. The ABV does a lot of heavy lifting here, but the assemblage of ages also feels pretty smart.
SGP: 551 - 84 points.

Glenfiddich 1982 (58.7%, OB 'Private Vintage' for Craigellachie Hotel, cask #3672)
Not too sure when this one was bottled, but probably a fair few years ago now (I tried this one in 2007 - S.) Colour: buttery white wine. Nose: wooft, petrolic, greasy, mineral and very grassy. An extremely naked style of Glenfiddich that reminds you this is a direct fired spirit after all with these big, chunky and raw distillate vibes. Could almost be an early Manager's Dram, it has this kind of powerful, high-octane refill profile. Lots of barley extract, vapour rubs, wee mechanical touches, oily rags and mineral oils. I really like this so far. With water: wonderful now with water, kumquats, bergamots, lanolin, pastry dough, hessian, eucalyptus tea. Extremely aromatic and increasingly mentholated. Mouth: very firm, powerful and oily in texture. Barbour grease, embrocations, sheep wool oils, extra virgin olive oil, mineral oils, camphor and linseed oil. Did I mention oil? Also sunflower seeds, toasted brown bread and further green notes such as parsley and nettles. There is in fact a kind of austere Loire Sauvignon vibe about it. With water: I don't think it's as impressive as the nose. It's certainly very crisp, taut and austere, showing quite a lot of grass, vase water, subtle medicinal qualities and things like acid drops, crushed aspirin and wet moss. A really unusual Glenfiddich. Finish: good length, very chiselled, crisp, mineral, cereal, chalky and with wee hints of citrus piths and white flowers. Comments: I find it extremely amusing that they would select such a cask for the Craigellachie hotel bar. But then, perhaps after half a roast lamb, several magnums of claret and an 8 inch cigar you need some kind of roque kerosine Glenfiddich to cut through? Anyway, the palate was a tad too simple perhaps but otherwise superb!
SGP: 362 - 89 points.

Craigellachie 2011/2018 (67.9%, Whisky Illuminati 'Solaria Series', cask #900328, sherry hogshead, 100 bottles)
Another from this series which features single casks partially bottled at younger ages and the rest left to mature further. Quite a fun idea I think. So far these younger ones have mostly been good but rather powerful and challenging. Colour: amber. Nose: initially rather leafy and full of freshly brewed coffee. Mint chocolate chip ice cream, strawberry sauce, balsamic and Cointreau. It's also surprisingly approachable at full strength, and I like the sense of 'Craigellachieness' that you get within all these sherried layers. With water: more directly bready, earthy and showing notes of black tea, soot, ginger liqueur and a hint of pomegranate molasses. Mouth: surprisingly fruity and playful. Notes of bubblegum and fruit salad juices, guava, melon, mango and gooseberry. A lovely mix of garden fruits and more exotic touches. Beneath that there's also a few notes of cereal, toasted bread and sweet chocolate sauce. Some darker and spicier fruit notes as well, like fig jam and prunes in armagnac. With water: the fruitiness is balanced by some deeper notes of chocolate, pine sap, camphor and things like plum liqueur, chopped walnuts, pistachio and kirsch. Finish: long, earthy, darkly fruity, gently waxy and getting more mentholated and herbal. Comments: extremely good young Craigellachie, a perfect balance of distillate and cask. I suspect this could be approaching the 90 mark with a few more years maturation.
SGP: 661 - 87 points.

Craigellachie 18 yo 2002/2020 (55.5%, A D Rattray, cask #5, bourbon hogshead, 277 bottles)
I don't come across much from A D Rattray these days, which is a shame as they've done many very fine bottlings over the years. Colour: pale white wine. Nose: pure cereals and bread dough. One of these almost ideologically 'refill' profile malts. In other words: extremely natural, naked, barley-driven and showing notes like buttered toast, crushed greenery, moss and plain breakfast cereals. This very natural quality is undeniably attractive in this case. With water: gets grassier, slightly rawer and almost grappa like. I even notice wee hints of grape must. Mouth: rather hot and prickly, perhaps almost too naked, to the point it feels rather youngish. Some touches of barley sugar, pollens, plasticine and sunflower oil. Softens a little after a while which is good. With water: certainly easier and lighter with a rather leafy green side. There's also some pollens, scone mix and more soft cooking oil notes. Finish: medium, lightly peppery waxy, more classical Craigellachie notes arriving just in time. Comments: We're almost in similar territory to these old Cadenhead Authentic Collection rocket fuel, bare bones distillate bottlings from the early 1990s. Perhaps a little too raw and naked? It's still very good with water though.
SGP: 351 - 84 points.

Islay 12 Year Old (40%, Waitrose, 1990s)
Waitrose is a supermarket chain here in the UK that is beloved of middle class people like me. Think of this as a kind of hyper-premium Ben Bracken of its day. There's an L code printed on the back that begins with 97 which would suggest 1997 as a bottling year to me. Certainly the bottle looks of that time. Colour: gold. Nose: it's just impossible with such bottlings for your brain not to go into 'guess the distillery' mode. There's an unquestionably lovely freshness about this one that's all on drifting peat smoke, beach wood, sand, lemon peel, grapefruit and seawater that simultaneously seems to suggest Bowmore and Laphroaig. But then again, if it was bottled late 90s you would suspect some perfume if it was Bowmore. Some kelp and tar bobbing about in there too. Mouth: you do feel the 40%, but you also feel a rather distinct impression of Laphroaig. Soft, furling peat smoke, TCP, wet rocks, iodine, beach pebbles and some wee hints of dried seaweed and anchovy. Probably extremely good value quaffing juice in its day. It's just a bit flat and sluggish with this 40%. Finish: good length in fact, still rather Laphroaig-esque. Some burnt rubber, charcoal, black pepper, plain peat smoke. A little bit acrid perhaps but otherwise very good. Comments: As I said, I'm afraid I'm far too much of a middle class Waitrose lover to be too critical of this charming wee bottle. Definitely feels like Laphroaig and a charming wee drop that would probably become weapons-grade if you were to consume it as highballs.
SGP: 465 - 86 points.

Islay No 4 11 Year Old 'Batch 1' (48.8%, That Boutique-y Whisky Company, 1586 bottles)
Colour: deep gold. Nose: ah, not a particularly peaty one. Rather this is on sea air, all spice and vanilla sponge cake. In fact it feels quite 'wood forwards' with these slightly sticky notes of custard and cream soda. Mouth: hmmm, not too sure about the wood here. Feels just too much, a little sticky, some pencil shavings with this impression of graphite, slightly sour in places with sawdust. Feels like some pretty active oak has been deployed. I'm not sure I'd have said this was an Islay given blind. Some additional notes of spiced teas emerge, along with pot pourri, cough mixtures and aniseed. Finish: good length and this is quite a bit nicer with herbal extracts, tea tree oil, jasmine and some kind of robust olive oil. Comments: I'm a bit unsure about this one. I liked the finish but the rest feels a bit disjointed and unlikely, I don't think the wood has integrated too well here.
SGP: 642 - 76 points.

| | | |
| --- | --- | --- |
| | Let's try to not end on a downer by turning to faithful Ben Nevis... | |

Ben Nevis 7 yo 2013/2021 (50%, Thompson Brothers, sherry butts, 1013 bottles)
Colour: gold. Nose: already recognisably Ben Nevis, but here there's a lovely addition of fudgeyness from the sherry, along with a rather more rustic, farmyard edge as well. Camphor, damp earth, wine cellars, putty, leaf mulch and Irish coffee. Excellent! With water: prunes, calvados, bailed hay, tobacco, salted almonds. Pure class! Mouth: the youth is a bit more apparent here but this undeniably impressive. Juicy dark fruits such as sultanas, dates and raisins from the sherry, alongside some rather youthful Armagnac notes, mineral oils, camphor, toolbox rags and bitter chocolate with a little more hessian. With water: oily, camphory, leathery sherry with olive oil, chalk, cured meats, chocolate and some light medical notes. Finish: good length, more leathery and chocolatey sherry with roasted nuts, mineral oil once again and more coffee. Comments: What a brilliant distillate Ben Nevis is, and what an extremely smart wee bottling!
SGP: 562 - 88 points.

Ben Nevis 23 yo 1996/2020 (48.9%, Elixir Distillers 'The Single Malts Of Scotland', cask #1641, hogshead, 280 bottles)
Most of the bottlings in this batch / series have been excellent, high hopes here… Colour: straw. Nose: wow, superbly fruity, one of the most immediately 'luscious' examples of these batches that I can remember. Immediate notes of pink grapefruit, mango, papaya and some wonderfully sharp flecks of kiwi and starfruit. It's this sense of tartness and sharpness that brings poise and a wonderful 'nervousness' to the overall profile. There's also the usual oily cereals and waxes too. There's always been something of an Irish accent about Ben Nevis and this one really recalls some of the more super-fruity late 80s Bushmills and Cooleys. Mouth: yes! Waxes, tangerines, passion fruit sours, mango juice, crushed nettles, pineapple chunks. Stupidly fruity and totally brilliant! Finish: long, this juiciness and fruitiness sticks around like bits of fruit salad pulp buried in your gums - amazing! Comments: sometimes you find a whisky that is just total, no-nonsense fruit juice. This is one such dram!
SGP: 751 - 91 points.

Ben Nevis 26 yo 1975/2001 (53.9%, OB, cask #945, 237 bottles)
Colour: white wine. Nose: very different, but not completely so. More austere than the 96, but then again, a rainbow is more austere than that 1996! Anyway, more quietly on lemon cheesecake, shoe polish, barley sugars, young sauternes and usually delicate things like white flowers, chamomile tea, moss and vase water. Much more in the style and era of Ben Nevis when malt enthusiasm wasn't really sure what to do with it or where to put it. A very elegant and enchanting nose though I would say. With water: a little greasier, a little fatter and more towards old olive oil, cooked grains, mashed vegetables and barley sugar. Mouth: ok, here it gets more uncertain. Very 'old strange Irish' with these punchy notes of oily rags, metal polish, green malt and plastic. Indeed, these plastic and concrete aspects are a little too much, there's also a tiny shaving of soap somewhere in the depths. With water: ok, it cleaned up a bit, but it's still rather tough on metal polishes, varnish, concrete, aspirin, vase water and various greener and oilier aspects. Finish: quite long, faintly bready, some sour ales, camphor, putty, grass, rapeseed oil, coins. Funny stuff. Comments: I think it is safe to say that Ben Nevis absolutely improved since this era. Anyway, this is by no means a bad dram, it's just something that you probably have to intellectualise to enjoy. A fun session starter to bemuse your pals I suppose.
SGP: 541 - 84 points.