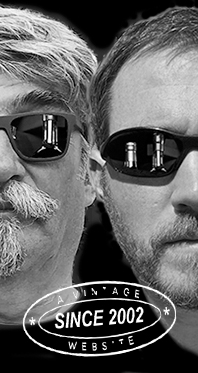 Home
Thousands of tastings,
all the music,
all the rambligs
and all the fun
(hopefully!)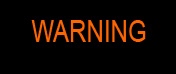 Whiskyfun.com
Guaranteed ad-free
copyright 2002-2021



Indeed, we could do with a little Balvenie and Burnside. First up, aperitif!

Balvenie 12 yo 'Single Barrel' (47.8%, OB, cask #6752, +/-2019)


I believe these are all first fill. I doubt different casks will be very different, it's probably all under control. Colour: white wine. Nose: fresh and citric at first, chalky and lemony, with touches of fresh oak (not totally dry) and just cut grass. A little iron too. It's very tight, with growing notes of paraffin and fresh cement, then green apples and a wee menthol/camphor combination. Refreshing altogether. Mouth: really very good. Lemon sherbet, tight grasses, the greenest green apples and the greenest limes, then perhaps mirabelles and damsons, but it'll never get as mellow and rounded as some other casks that I had tried earlier. Finish: long and sweeter, more on jellybeans, then just a lot of grass. Perhaps a little too much sourness in the aftertaste, sour fruits… Comments: it's remarkable that it never got vanilla-driven given that this was first fill.


SGP:651 - 85 points.

Well that was some potent aperitif. Perhaps another 12…

Balvenie 12 yo 'DoubleWood' (40%, OB, +/-2020)


I suppose I should have had this one instead as the aperitif. Just blame lockdown. What's sure is that we've tried many earlier renditions, and that only very early versions had really convinced me. Let's see if they've upped their game…Colour: gold. Nose: some sour apples and whiffs of 'grandma's old copper kettle' (good I know grandmas now have stupid voice-assisted electronic devices that steal all their data, but there), sour cherries, cake-y notes, notes of butter, black tea, a little mint… It's perhaps a little uncertain here and there, but globally pleasant. Mouth: not quite, it's a little too light and too bitter at the same time. Burnt cakes and burnt herbs, and really a lot of pepper. Bitter oranges. Finish: medium, dry and bitter, with only a little sour apple at the fruit section. Comments: pretty okay but it's suffering a lot after the much, much better Single Cask (in my opinion). Thin, dry and bitter.


SGP:361 - 76 points.

Balvenie 14 yo 'The Week of Peat' (48.3%, OB, The Stories, +/-2019)


The official story is that for one week every year, the Distillery are burning peat (during, or just after malting, I suppose) and consequently make some peaty malt whisky. Okay… This was formerly named 'Peat Week' (liked them, WF 85), I suppose there's a reason to this change of names, but let's not dig any deeper… Colour: gold. Nose: it's a rather obvious, yet gentle peat ala Ardmore. Preserved plums and peaches, plus some bitterish herbs and this ginger that sometimes rises from Mainland peaters, I have no ideas why. Certainly something farmy, cow stable, horse saddle, also a little eucalyptus… Mouth: nicer on the palate, more on smoked limoncello and white peaches. I really cannot not think of Ardmore, I am sorry. Nice spices, around gentler Thai mixes. Pepper. Finish: rather long, smoky and 'green'. What I'm really missing from all these un-coastal peaters is… the coastal side. Peppery aftertaste. Comments: really good, but let me talk like a brochure: we're missing the Atlantic freshness. A wee bit… And sure that may only happen in my head.


SGP:464 - 83 points.

Burnside 27 yo 1991/2019 (43.6%, Cadenhead, Single Cask, bourbon barrel, 168 bottles)
This a blended malt. In truth you never quite know as I seem to remember Cadenhead were owning the brand name 'Burnside', directly or indirectly. So in theory, they could bottle 3 years old Girvan and call it 'Burnside'. On the other hand, Burnside's also the name of Balvenie when it's sold as blended malt (you know when Dufftown's Scrabble Club comes over with teaspoons and the ladies add a drop of Glenfiddich to each cask – benevolently, I've heard). So, what is this? Colour: straw. Nose: it's got the waxy purity of natural Balvenie. Mirabelles, apricots, ashes and flints, beeswax, tin box, popcorn, fresh oak. No Rio Carnival as far as aromas are concerned, but I've always rather loved this kind of self-restraint on the nose. Provided the palate will not be all on Quaalude, naturally… Mouth: I believe the cask has been leaking, because I get some typical notes of parsley and chives, copper, some sour oak, silver spoon, bitter ale, bay leaves, walnuts… What's missing is the fruitiness, it's almost as if it oxidised, as oloroso does. The thing is, I also like this very rare profile. Finish: long, bone dry. Walnuts, mustard, copper coins. Comments: as I said, the problem is that I like this style as well. I really need to go see a doctor.


SGP:361 - 87 points.

Burnside 28 yo 1991/2020 (45%, C Dully Selection, cask #7367, bourbon barrel, 199 bottles)
Colour: straw. Nose: extremely similar, with similar metallic touches, the usual mirabelles, beeswax and mead, and this slightly tired sourness that you would get from a wonderful Meursault… the next morning. I have to say I enjoy these mustardy notes too, as well as all these green walnuts. Pretty un-Balvenie – but is it Balvenie? – but really very nice. Mouth: it's fresher than the Cadenhead, and certainly much more mentholated and herbal after an excessively short fruity arrival. Then all things old waxes and polishes, old bottle of mead from under the telly at grandma's, bits of cigarette tobacco… This sure is an unusual adventure, one that I like. Finish: long, dry, bitterish, on Cynar and Fernet-Branca. Rings a bell? Quite bizarrely, the aftertaste will be rather more Balvenie-nish, with a return of the ripe plums, shall we say. Comments: these two old Burnsides have been pretty sketchy, but I suppose you can't only have 1970s or 1971s. They carry many charms.


SGP:461 - 88 points.

| | |
| --- | --- |
| | Our cask of Kornog: £4,470.00 donated to Parkinson's UK |

| | | |
| --- | --- | --- |
| We do herby certify that all bottles of Kornog 15 yo 2005/2020 '18 years 4 months and 7 days of whiskyfun' (50.4%, WhiskySponge), apart from WF's own little stash of less than 20 bottles which will be either drunk or given as gifts, have been sold very quickly despite Brexit and various concerns related to taxing, VAT, new transport regulations and so on. | | |

We do also confirm that Whiskyfun or its proprietor have not made any monies thus are 'safe from any diabolical profit' and that as planned, a global amount of £4,470.00 have been donated to Parkinson's UK on Monday, February 8, in memory of the great late Michael Jackson.
We plan to do something similar again around the year 2047.
Thanks to all smart buyers, hope you'll enjoy this wee Kornog.
Pace e salute!