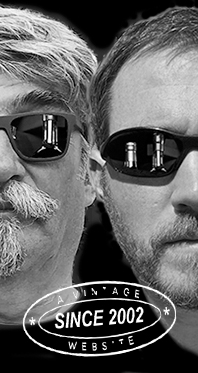 Home
Thousands of tastings,
all the music,
all the rambligs
and all the fun
(hopefully!)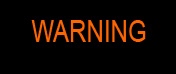 Whiskyfun.com
Guaranteed ad-free
copyright 2002-2021



Balvenie, twice

I'm not too sure, shouldn't we rather be tasting yet a new Balvenie Tun #XYZ at this time of the year? What's this lousy whisky blogger doing?

In the 2000s Balvenie used to run some 'Balvenie Guy' magazine ads and digital campains, somewhat in the style of Tanqueray's Mr Jenkins. I believe the Balvenie Guy's been sacked in the late 2000s (last tweet, may 22, 2009) ->



Balvenie 21 yo 'The Second Red Rose' (48.1%, OB, 2021)


This one pays tribute to some kind of ancient Britannic female royalty and was finished for 6 months in Australian Shiraz casks. Ah-oh-hum… It's to be noted that there's been a first 'Red Rose' back in 2008, but I don't think we've ever formally tried it. I mean, shiraz/syrah in malt whisky?... Colour: gold. Nose: it is more Balvenie than Shiraz if you ask me, and-we-shall-not-complain. Plums, mirabelles, zwetschke (damson), plus vanilla and croissants au beurre, also quinces and yellow flowers as well as a little nougat and popcorn. Hurray, how very Balvenie! Mouth: you do feel an unusual peony and cherry-led spiciness at first, with wee touches of red bell pepper too, but once again Balvenie's taking over, with lovely plums coated with a little coconut and nutmeg, plus pomegranate sherbet. Yep. To be honest the whole tends to become a tad unbalanced after fifteen seconds, not too sure about this coconut either, but there, it's good fun and life needs differences. Vive les differences! Finish: medium, always with these pomegranates, this bell pepper, these touches of juniper, rosé gin… Comments: not quite for me after all, but again, it's good fun and we all need to see 'la vie en rose'. Quand il me prend dans ses bras…
SGP:651 - 82 points.

Balvenie 25 yo 'Rare Marriages' (48%, OB, 2021)


This is the proper new Balvenie 25, not one of those doublewoods or single barrels, you understand? Colour: gold. Nose: fully Balvenie. Touch of nail polish at first, then mirabelles and quinces, then croissant and brioche, then custard and acacia honey. That's all folks, and that was very much already. Mouth: absolutely splendid, perhaps a tad rougher than earlier vintages (the glorious 1970s) but indeed full of plums, yellow ones, green ones… Quinces are there too, sugarcane as well, tiny notes of Victoria pineapple, then just vanilla and the best part of oak. It is not a very complicated malt whisky, it's even a tad simple, but I find it epitomically Balvenie, which is enough for me. I must be on my lucky day. Finish: lovely finish, creamy, ueber-Balvenie-ish, on preserved mirabelles with just a dash of sawdust. Vanilla and barley syrup in the aftertaste. Comments: close to the core. My main problem is that I cannot not remember the early 1970s Balvenies – and the ones before. Balvenie 'As we get it' anyone? Maybe I need some kind of reset.
SGP:651 - 88 points.