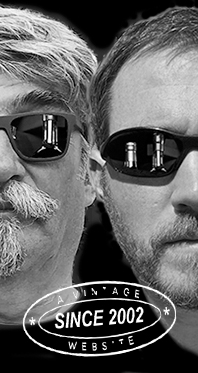 Home
Thousands of tastings,
all the music,
all the rambligs
and all the fun
(hopefully!)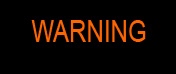 Whiskyfun.com
Guaranteed ad-free
copyright 2002-2021



---

Angus's Corner
From our Scottish correspondent
and skilled taster Angus MacRaild in Edinburgh
Allt-A-Bhainne
and Ben Nevis
I didn't write 'versus Ben Nevis' because, well, I'm sure you can guess. I know we all make jokes about Allt-A-Bhainne, and I have to say, that silly official 40% thing they put out didn't help matters. It remains one of only a tiny pod of distilleries I'm waiting to find something truly brilliant from. But then again, it was built as an industrial blending fodder machine in the mid-1970s, so you cannot expect too much.

Allt-A-Bhainne 23 yo 1997/2020 (51.3%, Watt Whisky, bourbon hogshead, 241 bottles)
One of Kate and Mark's recent efforts. What is lockdown like in Campbeltown I wonder? Has anyone told them? ;-) Colour: gold. Nose: clean, fresh and very cereal dominated. There is a slightly dry and brittle, malty backbone which feels a notch more austere than some of the more opulent Speysiders about. Beyond that I find dried banana chips, a tiny hint of lavender and something like freshly laundered fabrics. With water: shoe polish, new leather, vase water, chlorophyll. Good and certainly not boring. Mouth: pretty good. Nicely balanced arrival showing peppery warmth with runny honey on cornflakes, soda bread, mead and a wee camphor and pollen touches. With water: I wouldn't say it gets better with water but perhaps a little more waxy, oily and lactic with hints of Greek yoghurt, bitter lemon and more breakfast cereals. Actually, perhaps I do prefer it a bit with H2O. Finish: medium, with plasticine, cooked grains, breads, more fabrics, ink and mineral oils. Comments: At times a little funny, but it's actually a rather charismatic, if unassuming, wee dram. I could quite easily sip a couple of a night. What's more, it's entirely possible I've just found my favourite ever Allt-A-Bhainne.
SGP: 451 - 85 points.

Allt-A-Bhainne 23 yo 1997/2020 (52.4%, Whisky Nerds, cask #102589, barrel, 114 bottles)
A barrel this time as opposed to a hogshead, should we expect greater wood influence? Colour: deep gold. Nose: indeed, more polish, sandalwood, pine resin, workshops, oily rags and a bit more of a peppery and camphor edge up front. With water: some more opulent fruit qualities now, green fruits and fruit salad juices along with more familiar acrylic and clay notes. Mouth: it's very similar in structure in that you feel, underneath, it's the barley that dominates rather than the fruits. Here though, you have a lot more oak influence, but it is clean and spicy with some preserved and crystallised fruits, wood saps and putty. Some brown bread too. Very good. With water: firm spices, saps, resins, oils, some rather herbal qualities now too. More mineral oils and camphor. Finish: medium, sappy, spicy, sweeter, some golden syrup and spiced oatmeal flapjack. Comments: The cask did a lot of heavy lifting here, but then I suspect Allt-A-Bhainne is the kind of distillate that likes a bit of hot stave action. The key here is that the wood was clean and rather bright. Kate and Mark, I'll send you a certificate to confirm that you had bottled my favourite ever Allt-A-Bhainne for at least 10 minutes.
SGP: 551 - 87 points.

Ben Nevis 24 yo 1996/2020 (52.1%, Berry Brothers for Royal Mile Whiskies, cask #1196, refill sherry butt / 1st fill oloroso butt)
Half of this cask was already bottled at 22yo back in 2018 and this is the remaining half with some further age. I remember trying the first bottling at the time and being impressed, but I didn't record any notes. Apparently this half has been re-racked into a fresh oloroso sherry butt… Colour: pale gold. Nose: typically waxy and honeyed but also rather bready and richly malty, which is not something I always find in these 96 Ben Nevis. Some baked bananas, porridge sweetened with honey and a rather floral waxiness. With water: canvass, chalk, soft pepperiness, crushed aspirin and muesli studded with dried fruits. Lighter in style overall. Mouth: typically juicy, exotically fruity and lightly herbal. This is certainly a lighter example in terms of body and power, but the fruits themselves are beautifully concentrated and verging on overripe in a very pleasing way. Lots of guava, papaya and grapefruit. Some hessian and olive oil too. With water: the texture remains fleet footed and on the lighter side, also the overt fruitiness kind of disappears a bit and instead there's bitter herbs, minerals, chalk, citrus piths and crisp, oily cereal tones. Finish: good length, fresh herbs, cereals, soft waxes and lemon peel. Comments: Extremely good and very fine mature Ben Nevis, it just lacks a little extra power here and there and the fruits were beautiful but a bit too momentary. I think it works better without water in my view.
SGP: 561 - 89 points.

Ben Nevis 23 yo 1996/2020 (52.1%, The Whisky Exchange Single Casks, cask #1709, hogshead, 205 bottles)
Colour: bright straw. Nose: drier, more peppery and a little bit punchier on the nose. Canvass, dry cereals, chalk, clay, light medical touches and a rather raw barley character. There's a nice sense of poise and sharpness here. With water: greener and leafier, with impressions of leaf mulch, wet moss and a rather brusque, gravelly minerality. Also some nice olive oil notes coming through. Mouth: excellent! Punchy, peppery, waxy, mineral, oily, camphor, a wee thread of pulpy exotic fruit. Simple, direct and terrifically assertive with clear distillery character. With water: gets more peppery, spicier, drier and the waxiness becomes more brittle and drying. Big, chunky cereal tones, dried banana chips and some herbal notes. Finish: long, waxy, more olive oil, some breads, camphor and medicinal touches. Comments: What's quite fascinating is how they are identical strengths but give quite divergent impressions of texture and body. This one feels more cohesive all the way through and carries itself with a notch more assertion and power.
SGP: 562 - 90 points.