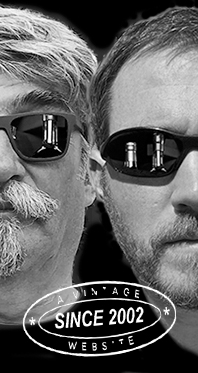 Home
Thousands of tastings,
all the music,
all the rambligs
and all the fun
(hopefully!)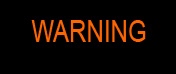 Whiskyfun.com
Guaranteed ad-free
copyright 2002-2021



Some unusual Ben Nevis for little WF's 19th Anniversary

Indeed, right today we are 19 and we couldn't have had just anything for this lousy website's Anniversary. Ben Nevis! In fact we tend to like to try dozens of Ben Nevis in a row since it's such an interesting and awesomely 'wild' malt whisky, but this time, we'll have only two, except that they'll be pretty unusual indeed. In theory… (while we keep thinking of Colin Ross)...

Ben Nevis 6 yo 2015/2021 (58.1%, Roger's Vintage Selection, cask #34, 328 bottles)


This baby's advertised as being 'heavily peated'. We shall see… It's also ex-first fill sherry, so let's be careful if you please… Colour: gold. Nose: bacon! I mean, bacon as in bacon, and as in bacon crisps, bacon Doritos, bacon bourbon (Jim Beam, Ol' Major), MacDonald's Cheddar and Smoky Bacon… Well, we're 'culturally' (okay) extremely far from bacon, but this is very spectacular and, guess what, kind of balanced. But you could put your glass in another room and still smell bacon, really… Even the cats go crazy just now. With water: more regular fudgey smoke, coal, creosote, butterscotch… Mouth (neat): I have to confess I enjoy this a lot. This time there isn't only bacon, there's also lime, tobacco, ginger paste, a little wasabi if not chilis (rougail, Creole spice mix), peppered fudge… Really, love this weird concoction. With water: it loves water. Touches of gunpowder, truffles (on the palate), otherwise pepper and perhaps spinach. I agree spinach isn't common in whisky. Oh and naturally, fried bacon. Finish: very long, but I'm wondering, by what miracle was it kept balanced? Now what's to be found in the aftertaste, in your opinion? That's right, smoked bacon. Comments: brainwave. I'm not saying I'd quaff a gallon while listening to a speech by President Macron, but brainwave. With 1 bonus point for inventiveness.


SGP:555 - 90 points.

Ben Nevis 25 yo 1990/2015 'Mr Taketsuru ' (61.3%, OB, rejuvenated barrel, cask #1, 235 bottles)


An historical bottling as this was the very first cask filled after the reopening of Ben Nevis Distillery, which had been bought in 1986 by Nikka's Takeshi Taketsuru, son of Masataka Taketsuru. Most sadly, Mr Taketsuru could not try his bottled cask, as he passed away in 2014 at the ripe age of 90, one year before his barrel was disgorged. Colour: gold. Nose: it's probably very stupid but I'm thinking of Yoichi. Indeed, it is not a 'greatly deviant' Ben Nevis, it's rather a 'fatter clean one' that, in my humble little book, would rather feel Japanese indeed. Probably my mind playing tricks on me but there, I try to write what I think. Having said that, it was a rejuvenated barrel, so with extra filtering powers. Plantains, greener mangos, vanilla, marzipan, avocado juice, butter croissants, vanilla fudge, cinnamon rolls, coconut water… So you see, not a very wild Ben Nevis indeed. With water: same feelings. One of the cleanest, and yet fattest Ben Nevisses I could nose. Mouth (neat): a little Ben-Nevisness indeed (smoked green olives anyone?) but other than that, it's fully on peach syrup (huge), marzipan, verbena and wormwood, vanilla and coconut, touches of sandalwood, green spices, red bean paste (azuki paste or anko, or those daifuku moshis, which are excellent)… It really is a wonderful Yoich… I mean Ben Nevis. With water: gets even more tropical, with more bananas, otherwise rosehip, jasmine and hibiscus teas, all having 'Surprising Health Benefits' according to Google. Google st*nks more and more these days, if you ask me. Finish: medium and rather sublime, with thousands of tiny aromatic herbs tickling your palate. It's uncommon that whiskies would get even better at this stage. Strawberries. Comments: between us, I have to confess I wouldn't have recognised the distillery, but it sure is one of the greatest Yoich… I mean Ben Nevis. Superb and rare.


SGP:651 - 90 points.

We shall see if we make it to Twenty. Twenty is a little too much. In the meantime, happy 19th, little WF, you demanding mistress!

Still, just a few words...


(oh, no!)

Dear friends, readers, whisky enthusiasts, members of the industry, retailers and bartenders, we won't write a long statement or anything like that, since 19 is not really a number, is it? After all, don't good distillers usually wait until their 19 years old spirit is 20 before they disgorge and release it? All I'll say is that while shipping alcohol, including samples, across the Channel becomes increasingly difficult after Brexit, and after a long period of time without any whisky festivals 'in flesh', we still manage to gather a healthy (so to speak) amount of liquid every week, so our statisticians are reckoning that we shouldn't run out before… 2025, should that ever happen. Oh, yes, by the way, sorry to disappoint you but indeed we do not buy approx. 1,000 bottles of +/- £300 (guestimate) spirits a year just to feed WF, even if I agree that would be very ethical. Things you can do when you taste fifty or one hundred spirits a year you cannot do when you try one thousand or one thousand two hundred of them. What's more, as far as traffic goes, the latest 12 months have shown record numbers once again, with all figures rising by around 15% (visits, visitors, pages…) Which means that we still haven't found the slightest motivation to change anything to this cavern-age little website, we'll just go on filling it up… Now you could argue that our technological handicaps will further accumulate, such as our extremely bad SEO, growing aversion to catchy headlines and increasing non-compatibility with that wee tax-evading company called G**gle – not to mention stupid A**xa. Well, in our view, that's rather an advantage since we believe only 'good' readership will then find us, while all we won't want is accidental readership. After all, we still rank #4 at Feedspot, just after The Whisky Exchange, The Whiskey Wash and Whisky Advocate, which frankly, is good enough for us.
But this was too long already, let me just send you a wee virtual glass of Brora 1972 and say "à la bonne vôtre", and thanks for your ongoing support! And thanks to our compadre Angus in Scotland, who's been a tremendous asset to this wee four-hand website.

PS: the reopening of Brora Distillery was the best recent piece of news, given that little Whiskyfun.com started as just a few pages about… Brora!