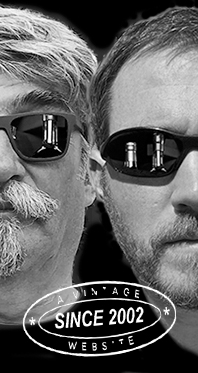 Home
Thousands of tastings,
all the music,
all the rambligs
and all the fun
(hopefully!)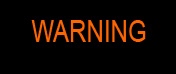 Whiskyfun.com
Guaranteed ad-free
copyright 2002-2021



Bunnahabhains in disorder, part deux

Well we had only peaters last time, so much for 'disorder'.

Bunnahabhain 8 yo 'Moine' (60,2%, OB, hand filled at the Distillery, 1st fill oloroso, cask #3657, 2016)
Moine is peat. In French, moine means monk, but I suppose that's a coincidence. Not too sure having said that, there's been a lot of cross-pollination during the Auld Alliance. Colour: mahogany. Nose: shoe polish, chocolate and burnt pecan pie. Then shoe polish, chocolate and walnut cake, and lastly, shoe polish, chocolate and mocha. With water: metal polish, basil, bulldog sauce, Marmite. Mouth (neat): rich sherry, cakes, nuts, prunes, loads of dates, and a salty smoke that's maybe a wee tad dissonant here. What a challenge anyway, heavy peat and heavy sherry, imagine, that's doing the sorcerer's apprentice! With water: same, with a lemony, salty and medicinal tang. Tiger balm and Procter's Vicks, puréed chestnuts, plastics. Finish: it's getting a little weird, with more plastic and tar, plasticine, vinyl, chocolate... Comments: crazy bone-dry combination. I suppose forty more years of bottle aging will do it some good, so see you in 2056.


SGP:267 - 81 points.

Ma3 2004/2019 (55.2%, Elixir Distillers, Elements of Islay, bourbon barrels, 734 bottles)


It's well-known that 'Ma' means 'Mamma Mia!' Alternatively, it means Margadale, another name for peated Bunny. It's all getting a little complicated, while there are more pressing issues in this world, I say. Now BB works best with peaters. Colour: straw. Nose: vanilla, branches, sunflower oil, almond milk, carbon paper, The wall Street Journal. Milder smoke here. With water: a little metal polish, rhubarb, apple skins, 2-stroke engine, and another edition of The Wall Street Journal. Yeah, ink. Mouth (neat): just very good, simple, lemony, rather grassy. A little acrid and pungent, which is a little strange since this is 15, which is a rather ripe old age. Quite. Citrons. With water: no, all good, grassy and smoky, salty, with olives. Carbonated stuff, steamed rice... Finish: not that long, clean, lemony, salty. Seafood, seaweed, seawater. Comments: great drop, perhaps not totally philosophical, but extremely maritime. Less smoky than others.


SGP:356 - 86 points.

Bunnahabhain 13 yo 2004/2017 (54.1%, High Spirits Collection, refill hogshead, cask #3162, 100 bottles)


This Italian ragazzo came with a BMW on the label and seems to commemorate some 'Monza Track Day'. Colour: white wine. Nose: pure, slightly acrid smoke, very gristy and doughy, with a lot of ashes and just charcoal smoke, plus just a wee perfumy touch, probably around rose petals. Intriguing… With water: more grist and touches of green oranges, also a little jasmine tea. Mouth (neat): much sweeter, and yet very smoky. Someone smart may have tried to deep-smoke limoncello and rosewater, then added a dash of sea salt. With water: classic smoky Bunnahabhain now, a bit raw, but I suppose you would not go to Monza with a 10 yo Girvan at 40% vol. Finish: long, very smoky, with some lemon and some salt. Bone-dry smoky, ashy and slightly bitter aftertaste. Comments: raw and even a little tough, very good, and pretty fast.


SGP:367 - 85 points.

Bunnahabhain 10 yo 2009/2020 (67.1%, La Maison du Whisky, Artist, cask # 900086, 589 bottles)
Should someone have brought this one to Monza, he/she could have poured it straight into his/her car's tank. Colour: deep gold. Nose: oh, we found an unpeater! It was about time! A huge overbaked banana cake, some butterscotch, honey sauce, various honeys… And quite some ethanol, naturally. Let's behave responsibly and rather have it… With water: some perfect oloroso it seems, or perhaps even amontillado, with walnut cakes, wines, and liqueurs. Some Ovaltine and cigarettes, Nescafé, a tiny drop of miso, honey glazing, and just a cigar from Cuba. Say rather Montecristo – as I remember them, it was so long ago… Mouth (neat): extremely rich and thick, on a lot of curry sauce, more banana cake, cinnamon mints, rich spicy pipe tobacco, with touches of varnish that may just come from the super-high strength. Again, let's not push our luck… With water: excellent, on assorted spicy cakes. Yeah even spacey cakes while we're at it. Strong honeys too. Finish: very long thick not cloying, rather on more tobacco, honey, and walnuts. Very good sherry wood. Comments: a big rich beast that should stem from Signatory's stock. Led Zeppelin.


SGP:561 - 88 points.

Did we say five at a time?

Bn8 2013-2015/2020 (58.4%, Elixir Distillers, Elements of Islay, bourbon and sherry, 1896 bottles)


I'm not sure I remember why they would bottle some peated Bunnies as Margadale (Ma) and others as Bunnahabhain (Bn). Well is this one peated, by the way? Colour: straw. Nose: acetone, nail polish, Haribo bears, woodruff, verbena liqueur (I'm an integral sucker for verbena liqueur), yellow peaches, plum spirit (vieille prune – anything older than two is vieille anyway) and some moist vanilla and orange cake. Drop of Cointreau over all that and … mmm… With water: fresh walnuts and almonds, more verbena, some sour bread, pancakes, orange wine… Well this is absolutely lovely, it's just not very smoky. No complains. Mouth (neat): there, some peat, but it's not huge. This feeling of smoked limoncello yet again, or readymade margarita, I have to say I could get used to it. With water: perfect. Mild smoke, bright citrus, perfect roasted nuts of all kinds, this gristy side that we always enjoy in younger malts, cakes… And young calvados! I really have to work on my Calvados by the way, coz I know more about Tibetan tantrism, which says a lot. Finish: is it a blend of unpeated and peated Bunnies? Rather long finish, clean, balanced, rather more complex than other youngsters. Comments: extremely to my liking, the blender here deserves the Whiskyfun Fuchsia Cross With Merits. Yes, that's a new thing.


SGP:654 - 89 points.