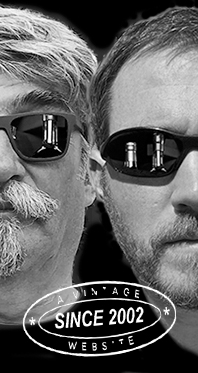 Home
Thousands of tastings,
all the music,
all the rambligs
and all the fun
(hopefully!)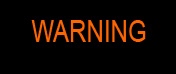 Whiskyfun.com
Guaranteed ad-free
copyright 2002-2021



Bunnahabhains in disorder, part drei

Because there's more. The Bunnahabhain shelf is like the Danaids' bathtub at Château Whiskyfun.

Bunnahabhain 18 yo 2001/2020 (54.7%, Elixir Distillers, The Single Malts of Scotland, sherry, cask #1253, 620 bottles)


Colour: gold. Nose: classic Bunnahabhain, reminding me of the official 12 as we used to find it in the 1990s. What a lovely malt it was – not saying it isn't anymore, but it sure was more complex, subtler back then. A little coconut wine, various honeys and the meads made thereof, notes of morello cherries and amaretti, marzipan, more walnut wine, high-end Pinot Gris, orange cordial, artisanal nougat (with pistachios inside!)… Nothing wrong with this nose, really. With water: very fresh panettone and kougelhopf with notes of tangerine wine on top of orange blossom, you just canot beat this. Mouth (neat): wow. Perfect, honeyed and cake-y, with some fresh brioche and many nut cakes. Walnut cake, pecan cake, macadamia cake, almond cake… Touches of menthol, liquorice and camphor too, which makes it 'wider' yet. Great. With water: careful, it is not the best swimmer ever, but with just three drops of H2O in five litres of whisky, you'll find additional notes of nougat, teas, and green tobacco. Finish: long, a tad yeastier. Well, do not add any waters to this baby. Comments: terrific whisky, it just hates water – or maybe I didn't do it right with my usually trustworthy Vittel. But after all, according to the ever-glittering Internets, Rihanna can't swim either. No, great Bunny (I mean, this whisky, not Rihanna).


SGP:651 - 89 points.

Staoisha 2013/2020 (59.6%, Whisky Is The Limit, 2nd fill ruby Port wine barrique, cask #10439)


I mean, LOL, this was 'distilled at Bunnahabhain' and comes from 'a secret distillery'. We may have to call Hercule Poirot. Good fun, as always with WITL. Colour: straw. Nose: it is a huge peater, possibly the peatiest B*nn*h*bh**n that's ever been bottled. Pure lemony peat, with only touches of olives, lemons, and surely tar. Coalpit. With water: old magazine, hessian, wool, dunnage, new electronics (stuff from Wish's that will burn your house down as soon as you plug it in). Mouth (neat): iodine, pure lemons, smoke, paraffin, green olives, tarmac, roots. I've always dreamt of doing a blend with this kind, plus mezcal, plus Jamaican rum. Now go find an insurance company for that kind of stunt… With water: pure peat, lemons, almonds, seawater. Frankly this could have stemmed from that other distillery in the neighbourhood, a few miles down south. Finish: long, pure. More liquorice and earth. Salty aftertaste. Comments: did you notice that we haven't even mentioned ruby Port? That was almost the best part, no Port in sight! Great, pristine young drop. Me happy.


SGP: 467 – 88 points.

Staoisha 7 yo 2013/2020 (61.3%, Maltbarn, bourbon, 151 bottles)


This 'should' be similar. Colour: white wine. Nose: sameish, a tad more on coconut and vanilla, which would just suggest the cask was a tad fresher. With water: seawater, kippers, oysters, coalpit, lemon, small green olives, bicycle inner tube, winkles. Love those wee winkles. No coconut left; we shall celebrate accordingly. Mouth (neat): excellent and practically the same whisky as the previous Staoisha (difficult names, uh). With water: same, it even got tenser, tougher, almost brutal. All that in the good way (Islay enthusiasts are unapologetic masochists, that's well-known fact). Finish: olive brine, tremendously longly (Donald!) Comments: great selection by Maltbarn, as always. The labels are prettier too, if you ask me.


SGP:467 - 88 points.

Bunnahabhain 10 yo 2007/2017 (56.7%, Signatory Vintage, Straight from the Cask, hogshead, cask #140, 360 bottles)
In the words of Gino Vannelli, black labels don't make it. Do they? Colour: white wine. Nose: more vanilla yet at first sniffing, but some tenser olive oil, seawater and lemon juice are soon to push it back to the tops. Oysters and whelks. The olives are really fantastic here – I mean, they do add olives to the make at the Distillery, do they not? Simple life, simple pleasures, simple whisky, great satisfaction. With water: notes of smoked ham and wood smoke. Not sure I love these additional options. Mouth (neat): narrow, simple, almost dumb in a way, and yet just perfect. A marksman's whisky. With water: still hot and a tad rustic or at least rudimentary, with even chillies, siracha, and just a lot of pepper. This one challenges you after the smoother introduction. Finish: no, it's very good, very salty, smoky, with infinitesimal amounts of rubber in the aftertaste. Comments: it was a fighter. All drinks bearing a black label are, just see Château Palmer…


SGP:467 - 86 points.

Didn't we say five? Let's let the owners have their say…

Bunnahabhain 'An Cladach' (50%, OB, 1l, +/-2020)


Oh my God, the label! And the name! And it's an NAS! I just don't know what to expect, I just hope the brilliant indies we just had – that we still have in our glasses – won't slaughter this humble no-age-stated beverage. Colour: gold. Nose: fresh wood, tapioca, vanilla, soft curry, soft cinnamon, polenta… It sure isn't un-nice, but it is wood-driven. With water: sawdust and toasted bread crumbles. I believe this much oak was unnecessary. Mouth (neat): good arrival, but very modern, spicy, getting a little sour and too oaky. Nice citrus, but the oak's too loud for me. A concoction. With water: a little better, frankly it's not that bad, it's just very simple. Vanilla, banana, soft curry. Finish: medium, oak-driven. Very dry, unpleasant aftertaste on sawdust. Comments: I'm sorry but why murder an otherwise very fine distillate like this? Ever heard of deforestation? Why not rather build and sell furniture, as the market's high?


SGP:351 - 72 points.

Sorry about that pour thing, I can tell you we'll do much better right tomorrow. Rule Bunnahabhain!