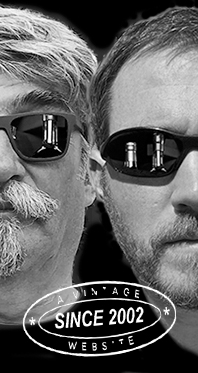 Home
Thousands of tastings,
all the music,
all the rambligs
and all the fun
(hopefully!)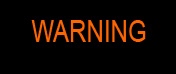 Whiskyfun.com
Guaranteed ad-free
copyright 2002-2021



Bunnahabhains in disorder, part quattro

There were more Bs after the despairingly humble little 'An Cladach'… What a poor little drop! But recovery is near, thanks to the indies…

Bunnahabhain 9 yo 2010/2020 (66.7%, Lady of the Glen, first fill oloroso sherry hogshead, cask #901203, 325 bottles)
Holy smokes, what's this strength? I'm not sure we're expecting lace and subtleties here… Colour: office coffee. Nose: balsa wood, pine wood, fresh cedar wood, then cured ham, jamon iberico… Well it's all about woods here, and about hams. Maybe a matter of high C2H5OH? Yeah, that's ethanol. With water: menthol, liquorice, fresh-sawn pinewood. Has its charms, you could quaff this while in the sauna I suppose. Mouth (neat): high bourbon, like Pappy stuff and heavy rye. We've lost contact with that stuff I have to say. Quick… With water: back to civilisation, even if the oak remains loud. Some Keith-Moon oak I would say. Loads of gingerbread, marmalade, capsicum and juniper, coriander seeds, cardamom… Well I'm sure you get the whole picture, it is oak-driven. Finish: rather long, on ginger beer, caramel, whacky stouts (chocolate) and indeed cured ham. Or bresaola, beef jerky, Grisons meat, that kind of stuff. Comments: I'm a little too fragile for this. What an extreme beast.


SGP:385 - 84 points.

Bunnahabhain 12 yo (53.4%, OB, hand-filled at the Distillery, manzanilla, cask #332, 2017)
Manzanilla-ed whisky? I would kill a pregnant hamster for this… (of course I wouldn't)… Remember, manzanilla is a bone-dry, un-oxidised fino sherry that was matured in Sanlucar de Barrameda, so nearer to some saltier air. Colour: deep amber. Nose: salted fudge and pine-y caramel sauce, that just kills. Instantly. With water: meats! Wild boar sausage and walnut wine. Mouth (neat): extreme dissonant goodness, with real winey notes, manzanilla indeed, salted walnuts, old cellar, and saponin (it is soapy). With water: no no no, this is wild and bitter with too many green walnuts. But this feeling of distilled manzanilla just works. Did anyone ever try to distil manzanilla and drink it as 'white'? That, would be some proper brandy de Jerez. Finish: long, dry, bitter, loaded with bitter walnuts. Not too easy but we can handle this. Comments: sometimes whiskies fight you the drinker, and that's the case here. We call them 'the challenging whiskies'.


SGP:272 - 82 points.

Since we're doing official heavies…

Bunnahabhain 12 yo (55.7%, OB, hand-filled at the Distillery, palo cortado, warehouse 9, cask #16, 2019)


Ooh, walnuts better not go out now… Colour: dark amber. Nose: classic, with molasses, walnut cake, tobacco, Bovril, and glutamate. That sums it up rather nicely, if I may humbly say so. With water: what's this? Parsley, marrow soup, game, clay… I like this but it's no easy drop. Mouth (neat): I'm sure you know palo cortado sits between fino and oloroso. The problem is that this is extremely grassy, acrid, with tons of walnut skins, artichoke wine, and just burnt moussaka. Very hard, very dry, very green, very tannic, very bitter. With water: more sweetness but it remains very bitter and extremely challenging. Whisky for masochists indeed. Finish: extremely long, difficult, leafy, with some demerara sugar and some bitterish molasses. Pass. Comments: was someone in charge? Just any casks, randomly? Did anyone at the Distillery try this monster cask? It's really too extreme for me, poor little Serge.


SGP:273 - 70 points.

Some cleanliness is more than needed now…

Bunnahabhain 28 yo 1990/2019 (44.3%, Elixir Distillers, The Single Malts of Scotland, hogshead, cask #7727, 252 bottles)


Sweet featherless blackbird, am I late! Colour: straw. Nose: maraschino, mint cordial, dry martini (the stuff whisky reps are drinking instead of whisky), and really truckloads of amaretti. Bitter almonds, Campari, tonic water. We're fine, spring is around the corner. Mouth (neat): some rather great honeyed drop, a tad wobbly perhaps, with unexpected 'marrowy' and waxy notes that shouldn't quite be here, a little cardboard too, hippy's mead, pollen… This is getting bizarre. Finish: old beeswax and old sweet wine that did not age as well as Melania T. (W-T-F?) When everything's getting a little sour… Right, old mead. Comments: truthly, me not quite comprendo this one.


SGP:451 - 76 points.

We had said 5 Bunnies at a time, so that's one more… Eenie meenie…

Bunnahabhain 9 yo 2009/2019 (58.9%, Cadenhead, Small Batch, bourbon, 564 bottles)
This one from two hoggies. We have good hopes here. Colour: white wine. Nose: we were right. Branches and grasses, a little saccharin, vanilla-ed sugar, burning cardboard, sunflower and sesame oils, barley water, fresh almonds, icing, Wulong tea… With water: a green seawater, kelp, oysters, bamboo shoots, white asparagus… That's all fine and well! Mouth (neat): peat and citrons, capers, cardamom, seawater, green pepper… My this is a fighter! With water: water tames it, but it would remain very salty. Capers and olives, samphires, seawater, barnacles, even bottarga… Imagine how salty this is! Finish: rather long, with a rounder smokiness and something a little fat. Fish oils, then oysters. Comments: rather loved this one, but it wasn't easy to follow. Wasn't it a little cerebral?


SGP:366 - 85 points.

Looks like there will be a part cinque, but I promise we'll focus on older Bunnies next time. Much older… See you dear.