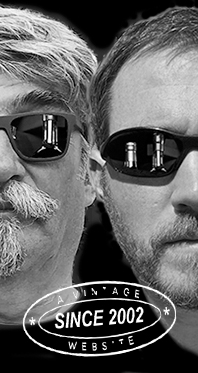 Home
Thousands of tastings,
all the music,
all the rambligs
and all the fun
(hopefully!)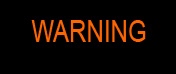 Whiskyfun.com
Guaranteed ad-free
copyright 2002-2021



Bunnahabhains in disorder

There are so many Bunnahabhains that building a verticale would be too painful, with too many similar whiskies consecutively. Even if Bunnahabhain is a wonderful malt whisky… What's more, we'll probably encounter peaters, which may make this even trickier…

Bunnahabhain 2014/2020 (54.3%, Duncan Taylor, The Octave, for Singapore, 82 bottles)


Tiny cask tiny outturn, by law. Colour: straw. Nose: all right, a peater already. I've always found the Moines much less coastal than, say neighbours Caol Ila, and much more on coal and wood smoke. This is a good example, while the oak's spices may have added to this feeling. Charcoal, barbecued fish, ginger, bell pepper, smoked ham, new rubber bands… With water: sawn plywood, new parquet, rubber, new tyres, more bell pepper, capsicum… Mouth (neat): thick mouthfeel and many smoked spices, mustard, chewing those rubber bands, more smoked ham, pepperoni… With water: back to capsicum and this time, more salty elements, seawater, lemon marmalade, capers, samphires… And always quite some rubber. Finish: very long, salty and rubbery. No bad rubber here, mind you. Comments: I've never been a huge fan of these young Islay bodybuilders but I would say this one's rather in the upper league. It's just a little tiring, perhaps, you cannot have more than 1cl at any given time IMHO. Oh and no fruits whatsoever.


SGP:267 - 83 points.

Bunnahabhain 2013/2020 (48%, Skene, hogshead, casks #878 & 879, 504 bottles)


I believe this one's a peater too. All young ones are peaters, generally speaking. Colour: white wine. Nose: less oak, so a brighter whisky, fresher, less spicy, and more coastal. We're talking langoustines, oysters and king crabs mind you, iodine, a little rubber too, whiffs of mint, and green bananas. Who said peated Bunny was less coastal only five minutes ago? Pff... Mouth: oh very good! I would add these intermediary strengths work best too, no need to toy with your pipette or mocha spoon, but you can. Salty, smoky, with quite some lapsang souchong and three olives. No, four. That's all very good, easy, bright, tense, almost refreshing. Some aniseed. Finish: long, fresh, a tad sweeter (liquorice, pastis) and clearly maritime. Readymade margarita. Comments: very easy, very good, a no-fuss peater for folks that are having better things to do (like what?)


SGP:457 - 86 points.

Bunnahabhain 23 yo 1997/2020 (52.3%, The Golden Cask for The Whisky Barrel, bourbon, cask #CM265, 277 bottles)
1997? Those are the early peaters if I'm not mistaken, I remember very fondly when we first tried these mystery batches with dear John McLellan, whose house in Port Charlotte we used to rent every year... Sob… Colour: white wine. Nose: yeah these batches were less peaty and more on vegetal oils, hessian, seaweed, iodine, embrocations and bandages, raw wool… So they were a little more 'natural Islay', I would say. With water: perfect. Damp chalk, grist, more raw wool, a little liquorice (wood)… Mouth (neat): tense, sweet, still young, with this feeling of smoked pears and even pineapples. The body was a tad thinner (than younger Moines), but there was a lot of pleasure to be had with these batches. Kippers, smoked oysters and mussels, touch of caraway… With water: I believe they were more in line with their closer to Port Askaig. Awesome lemonness and coastalness. Finish: rather long and very vertical, blade-y, pure. Comments: why they've seemingly changed the recipe, I don't know. Did the neighbours start complaining at some point?


SGP:456 - 88 points.

Bunnahabhain 6 yo 2013/2020 (59.8%, Scotch Malt Whisky Society, #10.195, refill bourbon hogshead, 'Shiver me timbers', 288 bottles)


Colour: white wine. Nose: this one's hot, on medicinal alcohol and raw kirsch I would say. A little mud, wool… But yet another peater! With water: almost no changes. Smoked barley and a little menthol, plus more wool. Did they distil sheep? Oh and olives. Mouth (neat): lemony peat, brine, pink olives, drops of mezcal. With water: really very good, even if it's perhaps a little too sweet, which may make it a little dissonant. But it's good and olives are always doing the job. Finish: rather long, a little raw. It's true that it's really young. Smoked kirschwasser, should anyone ever try to make that. Who's game? Comments: it's really sweet, and it's really good, but perhaps was it bottled a little too early. I suppose some vodkas are older, ha.


SGP:646 - 83 points.

Bunnahabhain 5 yo 2013/2019 (58.9%, Cadenhead, Small Batch, 720 bottles)
This one from three young barrels. I mean, they bottled this one even before it was distilled! Colour: white wine. Nose: tincture of iodine, green apples, vine peaches, seaweed, concrete, rainwater, brine. This is intriguing and certainly not immature. With water: more on hospital notes, iodine, mercurochrome and all that. Mouth (neat): I hate to say that this is very good at 5, if still a little sweetish. Pears and lemons, all the rest is perfect, seawater, oysters, charcoal, peach gums, lemon cream, limoncello… With water: disappointingly to my liking. I think I missed this one, I should have tried it as it came in. Apple and lemon juice, lapsang, oyster water, and clearly some good fino sherry. Yeah I know, BB barrels. Finish: long, salty, clean, millimetric, medicinal, salty. Comments: hold on, there 5yo barrels, that's 15 years then, no? Anyway, huge Q/A ratio here.


SGP:456 - 87 points.

Five's a good deal with young peaters. See you next time then.