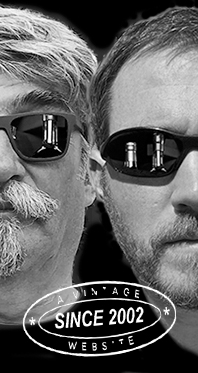 Home
Thousands of tastings,
all the music,
all the rambligs
and all the fun
(hopefully!)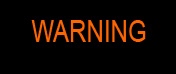 Whiskyfun.com
Guaranteed ad-free
copyright 2002-2021



It's getting a little tough with the US tariffs, so let's support all French brandies. Granted, the larger brands are still pretty autistic, more so than the large Scottish brands (with all due respect to all people suffering from autism), but things are changing and some start to understand that they're just boozemakers and certainly not worthy of a Nobel Prize. A little more humility will do them much good.

Drouet et Fils 'Réserve de Jean' (40%, OB, Cognac, +/-2020)


Rather an entry-level cognac, but better entry-level cognac from good makers – single estate here – than inflated 'prestige' blends from larger brands. Well that's a personal opinion. Colour: deep gold. Nose: a fresh style that will please malt drinkers, with these very lovely ripe peaches at first, gorse (vanilla), then some very soft liquorice and marzipan, then a few raisins and 'distant evocations of mangos'. Lovely fresh nose I pretty much agree with. Well done Drouet. Mouth: no real problems with the low strength and wonderful notes of soft liquorice (allsorts) upfront, peaches and raisins stewed in honey sauce, kougelhopf glacé, cassata, some earthy tones (superb here) and some black nougat, with just a tiny touch of mint. Perfect. Finish: a little short but very refreshing, with a perfect honey + raisins + peaches + liquorice combination. Comments: danger zone! Very drinkable and moreish. And the price is right. See what I mean?


SGP:651 - 87 points.

Michel Forgeron 2008 'Folle Blanche' (47%, OB, Grande Champagne, +/-2019)
A very well reputed house from Segonzac, capital city of Grande Champagne, and a pure folle blanche that's more or less ten years old. Remember folle blanche is the original varietal in Cognac, which had been eradicated by phylloxera vastatrix in the second part of the XIXth century. We now have 'the Chinese virus', phylloxera was 'the American bug'. Some estates have been replanting folle blanche for a few decades, which is just very cool. Colour: gold. Nose: splendid! Much less 'sexy' than the Drouet, so more austere, grassier, more on peelings, melon skin, even vegetables, eucalyptus, then more floral notes, rose petals, getting a little musky too, whiffs of plants of the woods, lilies of the valley, woodruff… It is all pretty subtle, with an awesome herbalness that may remind us of chartreuse, in a way… Mouth: same feelings, this is some pretty rustic cognac, and yet it's showing great fruity balance, with peaches and oranges, raisins, dried pineapples, also tobacco and mushrooms, with lovely touches that would be reminiscent of a deep Vosgian forest. A little fir resin. Finish: rather long, still warming, fruitier and jammier. Fir honey and stewed apricots and peaches. Something camphory and slightly medicinal in the aftertaste, as in some Sauternes. Can't quite beat this. Comments: same very high level as that of the Drouet, we may have started this session too fastly. Right.


SGP:561 - 87 points.

Hermitage Chez Richon 2008 (45%, Cognac, Grande Champagne, +/-2020)


In truth this brand is a little mysterious, but Forgeron's address in Segonzac is 'Chez Richon', so ties may exist… or not. This is a blend of ugni blanc (the vast majority I suppose) and folle blanche. Colour: gold. Nose: another rather fresh, and rather grassier cognac, with more earth and grasses. Mushrooms for sure, stewed peaches, liquorice and honey, apricots, touches of musk again, and a growing meatiness that was not to be encountered in the others. Around cured ham, and a tiny drop of Kikkoman soy sauce. Mouth: excellent, rather punchy, with more citrus this time, some lovely sourer fruits, some clear notes of wine (pinot noir, perfect in this context), cherries, moss, fir, honey, liquorice, pipe tobacco, touches of demerara sugar – or rather rum, more earth, crunching pine needles… It's actually even more rustic than the Forgeron, with some sort of armagnacness that may stem from the folle blanche. Just wild guesses. Finish: long, firm. Gingerbread and liquorice. Comments: oh well, we sure weren't too far from Forgeron's folle blanche. Cognac from the land.


SGP:561 - 87 points.

A older one by Hermitage please…

Hermitage 50 yo (44%, OB, cognac, Petite Champagne, +/2015)


Pure ugni blanc this time. Not too sure when this was bottled, what's more I've seen it at various strengths. Age-statement cognacs are pretty uncommon anyway. Colour: amber. Nose: ueber-classic perfect old cognac, with more rancio, stewed fruits, honeys and whatnot. I'm finding this nose extraordinary, to think that you'd have to shell out twenty times more money to find a similarly aged whisky that, besides, won't be as fresh. A feeling of old Yquem, apricots, broom, vetiver, ylang-ylang, damp earth, dried figs, Jaffa cakes, heather honey, and prunes! Love prunes in my brandies, when in moderation. Mouth: yes. Pink grapefruits, raisins, tobacco, cinnamon rolls, touches of pecans, yellow peaches, fir liqueur, verbena (Verveine du Velay), aniseed, dill… There are some green tannins in the background (over-infused green tea), but they would behave, thank you. Finish: rather long, a tad drying and slightly too grassy, perhaps, but remember this is 50 yo. Mint, lemon marmalade and just a touch of cardboard in the aftertaste. Comments: the empty glass would let you believe you've just had an old Sauternes.


SGP:551 - 90 points.

Jean-Luc Pasquet 'Lot 62 La Corbeille de Fruits' (40.1%, Malternatives Belgium, 200 bottles, 2020)


This baby that reeks of the Beatles and the Rolling Stones is a sister cask of the 1962 Through The Grapevine by LMDW. It may be a little fragile given the strength… Colour: reddish amber. Nose: what a nose! Peonies, stewed red peaches, tamarind, red apricots, muscat, redder papayas, mangos… Well if this was whisky it would be Benriach 1968. Does that ring a bell? Amazing, amazing fruity nose, with an incredible freshness. Fantastico. Mouth: perfect arrival that just continues the nose, with all those wonderful fruits, plus pink bananas and litchis, but the tea-ish oakiness would then slowly take over. Oh we just won't care, since the overture was perfect. Finish: medium, tea-ish. Comments: a stunning cognac to nose. The palate is almost superfluous, just pour it back into your bottle, the nose alone is worth twice the price. To think that the French used to quaff only 2.2% of all cognac that was produced BT (before Trump).


SGP:771 - 88 points.