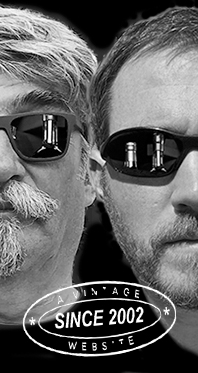 Home
Thousands of tastings,
all the music,
all the rambligs
and all the fun
(hopefully!)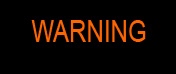 Whiskyfun.com
Guaranteed ad-free
copyright 2002-2021



---

Angus's Corner
From our correspondent and
skilled taster Angus MacRaild in Scotland
Dailtwoaine
& a book review

First of all, apologies for that title, it's really one for the 'Twomintoul' fan club.
Before we get to these Dailuaine samples, I would like to offer you my review of Billy Abbott's new book 'The Philosophy of Whisky', published by the British Library as part of their 'Philosophy of' series. Mr Abbott's book is short and pithy, and as such I will attempt to review it in similar fashion.

| | | |
| --- | --- | --- |
| | Angus's short review of The Philosophy of Whisky by Billy Abbott… | |


Who's the real one? Caution, there are fake Billy-Abbotts around.
(photo Jon Beach, Glasgow, circa 2017)

They say one of the signs of good writing is a clear authorial voice, which is the most immediately striking aspect of this book: you can hear Billy Abbott talking in your head as you read it. I read this book in one sitting as a break while halfway through Foundation by Isaac Asimov, this only served to heighten the sense that I was in conversation with Billy while at the pub, veering as our conversations usually do between booze and science fiction.

| | | |
| --- | --- | --- |
| | The brevity of the book is an asset as it can be digested easily in one go. It's witty, sharp and clever and there's plenty of well-articulated points that are enjoyable to both agree and disagree with. For example, the author's critiques of Scottish porridge are of the kind only a London-based craft beer enthusiast could consider serious (cheese?!?!?!). My grandmother would have dutifully hewn him a cold briquette of porridge from a drawer for purposes of re-education. | |

| | | |
| --- | --- | --- |
| | Abbott also makes some shrewd points about whisky, with one in particular about '100% of a whisky's flavour coming from the cask' still causing my inner-head to chime with cognitive dissonance as I both agree and disagree with him. The book is not aimed at hyper nerds like us, but there are still plenty of these thought provoking takes littered throughout that make it well worth the read. Indeed, sneaky lines about the fact whisky can change in bottle give the impression a degree of 'whisky geek inception' is being undertaken by the author upon his more casual readers. | |

| | | | |
| --- | --- | --- | --- |
| | The pitch towards a broader readership is the book's greatest strength. It is welcoming, generous and hugely approachable (like Billy, once again). I recently wanted to get a book for someone as the perfect introductory read about whisky, but I couldn't think of an obvious or 'go to' title. This book serves that purpose perfectly. Abbott takes us on an expertly guided paddle amongst the murky pond of whisky production and history. We all of us have friends, family and colleagues in our life who might be curious about the subject we are passionate about to the point of weirdness, they may even ask us advice or direction on occasion. Billy's book is the perfect read for anyone who seeks an easy inroad into whisky's strange but fun little universe. | | |

| | | |
| --- | --- | --- |
| | Better than going to certain other websites and helping to fund the twanging of hairless tax avoiders into orbit on their glimmering space-phalluses. | |

Dailuaine 13 yo 2008/2021 (57.1%, The Single Cask, cask #301698, bourbon barrel, 276 bottles)
Colour: pale straw. Nose: cereals and icing sugar at first, lots of things like sugar puffs, Shreddies and Frosties. Goes on with a few tiny drops of clove oil, sandalwood, mineral oil and new leather. Quite interesting in many ways with a distinctly pure and natural vibe overall. With water: takes on some very funny notes of linoleum, clay and play dough with more mineral oils and new leather. Dailuaine is a pretty big distillate sometimes isn't it? Mouth: a little more on freshly milled grist and plain toasted cereals here. Toasted oats, fennel, sunflower oil, trail mix - rather drying and with this dusty aspect to it. Focused on raw ingredients and without the same playful sweet impressions from the nose. With water: getting quite raw and punch now, with sheep wool oils, vase water, grass, aspirin and even hints of blanco tequila and tiger balm. Finish: good length, richly on malted barley, malt syrup, barley sugars, white pepper, watercress and sandalwood. Comments: quite a boisterous and assertive dram - you are left with the impression that Dailuaine can pack quite a charismatic punch at times. I like it a lot, but it's a style you really have to be in the mood for - or it would probably make a very smart highball?
SGP: 461 - 86 points.

Dailuaine 12 yo 2008/2020 (57.8%, Watt Whisky, bourbon hogshead, 312 bottles)
Colour: straw. Nose: a little richer and drier in style perhaps, which is to say more immediately on raw cereals, shoe polish, breads and a little yeasty, tangy beer note. The difference between a barrel and a hogshead? With water: once again it goes towards vase water and some fresh green herbs such as parsley. Perhaps also sandalwood touches too. Mouth: we're in very similar territories but I would say there's more textural weight here and a bit more emphasis on things like sunflower oil, shoe polish as on the nose, grass, wintergreen, toasted cereals and grist. With water: some cider apple, more fermentary sourdough notes, rather rustic in overall style in fact. Still a lot of raw cereals and fresh barley. Finish: good length, more cereals, olive oil, lightly vegetal, white pepper and a slightly green sharpness in the aftertaste. Comments: I probably prefer this one by a notch, the whole feels a bit more cohesive and more textural. But we're splitting hairs as there's a lot of similarity. These Dailuaines are excellent, raw and pure distillate, but rather challenging styles in that sense I'd say.
SGP: 461 - 87 points.