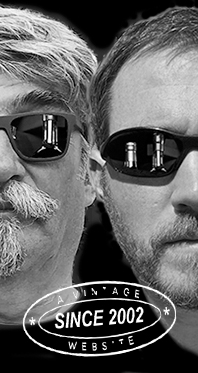 Home
Thousands of tastings,
all the music,
all the rambligs
and all the fun
(hopefully!)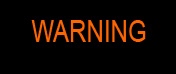 Whiskyfun.com
Guaranteed ad-free
copyright 2002-2021



Even more Highland Park

As usual, some disclosed, some secret. Let's proceed…

Read Hägar the Horrible! (Dik Browne) ->



Highland Park 15 yo 'Viking Heart' (44%, OB, 2021)


This is the new one that's bottled in some kind of yellow/white ceramic that may let some absent minded enthusiasts believe it is Advocaat. Or Bailey's. Quite. Looks like it is a permanent addition to the range. Colour: light gold. Nose: awesomely coastal, rather peatier, with oysters, seawater, grapefruits and lemon zests. Touches of cinchona and a little soot too, I would say it is clearly a modern, smokier Highland Park. We like these. Forgot to mention green oranges or even that eau-de-toilette that Hermès are making of them. I'm fond of this nose. Mouth: indeed, the peat was 'boosted'. This Highland Park has officially become a peaty whisky in my book, with a smokiness that's pretty much of Talisker level, in my opinion. A very good drop despite some seasoned sherry that's a little leafy, with lemons, bitter oranges, some cinchona and cinnamon, ginger tonic… Finish: medium, smoky, with some ginger, salt, and drops of cough syrup. Seawater. Comments: I would say the 'sherry' was a tad unnecessary and may get in the way, but other than that, I'm totally fond of this 'new' style.
SGP:454 - 86 points.

Highland Park 'Cask Strength Batch 2' (63.9%, OB, 2021)


From sherry seasoned European and American oak casks. Sherry seasoned European oak can be tricky in my book, hope this won't have become too leafy or even leathery. Having said that, batch #1 of the C/S had been very good, in my opinion (WF 86). Colour: gold. Nose: not as smoky as the 15, rather more on sponge cake, caramel, fudge, butterscotch, stewed fruits or the trademark heather honey… With water: creamy honeyness and many stewed fruits and jams, especially our beloved quinces, also apples and pears. A perfect coastal side too, sea spray, even some iodine, mercurochrome, ointments… What's really great is that no clumsy sherry gets in the way, it's all well-integrated. Mouth (neat): I think I like it but I'm sure it is extremely strong. With water: more smoke and more coastalness. A tad too much on the leafy-sherry side indeed for me, with some bell pepper and even, say artichokes, but the general feeling remains extremely positive. All you need to do is to add the proper amount of water - no, zero water is not an option here. Finish: long, perhaps a tad too leafy and peppery at this point, which will make it lose one or two points in my book. Comments: a tad rough and rustic here and there, but it is to my liking. I have the feeling, not only at HP, that some newer sherry-seasoned casks have become leafier and more peppery, I don't know why. Because of European oak? Tonnelerias making them faster? Just a gut feeling...
SGP:452 - 85 points.

Indies, the floor is yours…

Secret Orkney 16 yo 2005/2021 (58%, Oxhead Whisky Company for Dram-Addicts, cask #7, 261 bottles)


Colour: light gold. Nose: classic medicinal, mineral and lemony profile, very pure, very fresh, with lovely notes of sourdough. I would suppose this is blending stock, well blenders have it good. With water: more sourdough, more chalk, more live seafood (clams spring to mind, so to speak). Damp grist. Mouth (neat): superb, salty, lemony, with a lovely creamy fatness (limoncello) and all things from the sea, plus a lot of chalk, limestone, oysters… With water: exceptional doughy, salty and lemony development. Hard to beat here at Château WF. Finish: long, saltier. Quaffing seawater enhanced with lime liqueur. More or less that. Comments: long tasting notes are not always needed. Just wondering, do the owners do a version of their regular 10 à 40%, only at cask strength? I say this fantabulous zesty make needs no sherry, there. Oh and I'll say it, were I the owners, I'd be proud to see such a stunning bottle, whether indie or not, carry my brand name.


SGP:563 - 91 points.

St Ola 15 yo 2006/2021 'Apollo 14' (61.8%, The Whisky Barrel, 1st fill PX sherry, 316 bottles)


A bottling also named 'Miles & Miles & Miles', but does that have anything to do with The Who or even with Miles Davis? Probably not, but let's still check whether this little HP in disguise is, uh, stratospheric… Colour: gold. Nose: no huge loads of clumsy PX, that's sorted. Rather this mineral and medicinal arrival on the nose, and a feeling of smoked crystallised oranges with a little tonic water. Not too sure though, because mind you, 61.8% vol.! With water: something Indian here, or chutney-y, on top of the usual wonderful coastal minerality. Oysters and mussels stewed in curry sauce; they do that, don't they? Mouth (neat): ueber-creamy, just a tad too spicy, gingery, leathery… Huge, clearly excessive oak spices but I would hope that goes away once water's been added. With water: not totally but we are relatively fine. Heavy ginger and curry from the cask (scratched and charred?) with one good news, the spirit's big enough to have stood that rather extreme concoctiony (what?) treatment. Finish: long, the spirit starting to have the upper hand, with lemon and lime plus seawater and chalk. Comments: very modern. Now the drinker has his/her say too, as long as he/she's a proper pipette slinger ;-).
SGP:563 - 84 points.