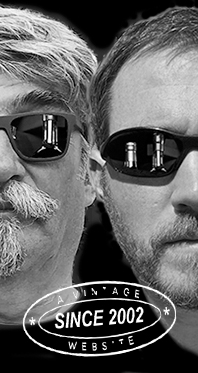 Home
Thousands of tastings,
all the music,
all the rambligs
and all the fun
(hopefully!)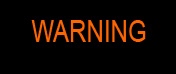 Whiskyfun.com
Guaranteed ad-free
copyright 2002-2021



Five Cognac and Five Armagnac

This time again, we'll have both armagnacs and cognacs. You may also expect a rather dazzling verticale of cognac around Christmas, going way down to Bix Beiderbecke's time. Come on, Bix Beiderbecke!… We'll do this alternatively this time, cognac, armagnac, cognac, armagnac, cognac, armagnac, cognac (I think they got the picture, S.)



1970s advert, 'In his own way, he's an artist'. Whisky makers have cut the 'in his own way' part. ->



Bisquit 'V.S.O.P.' (40%, OB, Cognac Fine Champagne, +/-1985)
Exactly the cognac in the ad. Made by the famous old house Bisquit-Dubouché. Some very old bottles of Bisquit-Dubouché may still be found here and there, including vintages from the 19th century, but careful with the 1811s... Colour: amber with copper tones. Nose: very raisin-dominated, with some stewed melons and peaches in the background. Gets then grassier and drier, but raisins keep running the show. It's a pretty good entry-level cognac on the nose. Mouth: pretty good indeed, maybe just a tad indefinite and possibly obscured and boiséed. Raisins and peaches, touches of liquorice, some muscovado and sweetened black tea. Gets then really dry. Finish: a little short, drying, with a little cardboard and more black tea. Comments: harmless, drinks pretty well after all those years. A good steppingstone, shall we say…
SGP:451 - 79 points.

Vignobles Fontan 'Hors d'Âge' (42%, Bas-armagnac, +/-2020)
All juices they've married here were 10 years old or more. It's pure ugni blanc from their own estate, Domaine de Maubet, which is located in the Gers. Colour: amber. Nose: whiffs of varnish, pine, fern and parsley at first, wood glue, a touch of acetone, then raisins and prunes, plus a rather earthy liquorice mingled with some Chocolate. A pack of thin mints, thin mints being very popular in the house. Mouth: classic, almost old-school piney, chocolaty and raisiny armagnac, very dry, very much on bitter chocolate and tea a. Finish: medium, nice, with a little menthol and always this dryness. Burnt sugar in the aftertaste (demerara).Comments: not a fruity one at all. I rather enjoy this style too.
SGP:361 - 79 points.

Rémi Landier 'Special Pale Sigle Barrel Lot 2012' (45%, OB, cognac, 900 bottles, +/-2020)


You could believe that 900 bottles from a single barrel are a lot, but this was not exactly 'a barrel', it was a 450l cask. Rémi Landier is an excellent house, located in the Fins Bois. Colour: gold. Nose: fresh orchard fruits in abundance this time, around ripe greengages (which we love!) and plum jam, with whiffs of dandelions and wisteria plus a moderate amount of liquorice. Some meadow honey too, and remarkably few raisins. Mouth: a pleasant rusticity, some grassy liquorice, with notes of williams pears this time, a tiny touch of litchi and roses, then a little hay jelly and green tea. Very good. Finish: long, grassier, on fruit peel (pears) and a wee bit of Zan (mint-flavoured liquorice). More tea tannins in the aftertaste. Comments: excellent, vivace young cognac. Goes down very well.


SGP:551 - 85 points.

Château de Laubade 1998/2018 (52.1%, OB, Bas-armagnac, casks #98072-98074)


Baco and colombard, from the well-known house Laubade, of which we've already tried two or three wonders lately. There will be more older ones, but in the meantime, let's try this little 1998. Colour: golden amber. Nose: superb. Nail polish, pear cake, mocha, forastero, pine needles, drop of soy sauce, bit of Spanish ham, roasted pecans, black nougat… Really superb, while I doubt my Vitell will kill it. With water: no problems, more ham and soy sauce. I suppose you could virtually 'eat' this one with a fork and knife. Mouth (neat): a tight, firm, peely start, with notes of marc de gewurztraminer at first and then some grittier marc de Bourgogne. Some green liquorice and a few varnishy tannins here and there. With water: too much water would pull too many tannins out, but at +/-45% this sweet and sour combo just clicks. Spareribs baked in honey sauce, plus mirabelle jam and just five raisins (am I not being clever?) Finish: rather long, grassier, with some mint and a tiny rubbery touch, plus more fruit peelings. The gewurz is back in the aftertaste, but then again I'm an Alsatian. Comments: no complains.
SGP:561 - 87 points.

Giboin 'L'Essentiel' (46.5%, OB for cognac-expert.com, Cognac Borderies, 2021)


I've always had a soft spot for the Borderies. Giboin are located in Cherves-Richemont. This is a blend of three casks of ugni blanc, 2002, 2005 and 2009, done for the famous website cognac-expert.com, a cool place where whisky enthusiasts would learn rather a lot about, well, cognac. Colour: amber. Nose: rather soft yet tight and compact, starting fruity and floral (more oranges than in the others, more pink bananas as well), then geared towards spices and tropical deserts. Bananas flambéed, cinnamon rolls, the usual liquorice, chestnut honey, a smidgen of ras-el-hanout… Mouth: tighter, grassier, more on peelings, leaves, banana skin, indeed chestnut honey, green pepper, then even touches of stewed spinach that would lead to more rooty earthiness, and even to some saltiness, which is not extremely common in cognac upon my short experience. Uncommon, but very good and, I have to say, a little whisky-like. Finish: long, rather more on aniseed and liquorice tea. Red apples and sweet carrots in the aftertaste. Comments: leaves a wink for whisky folks. Pastis fans such as yours truly will love it too.
SGP:561 - 87 points.

Château de la Béroje 1995/2021 (42%, LMDW, Version Française, Bas-armagnac, 300 bottles)
Never heard of these good folks before. I mean Béroje, not LMDW. They're located in Le Hougat, west of Nogaro and according to the pictures on their website, the place is just stunning. Colour: deep red amber. Nose: this one's much more 'roasted', jammy, honeyed, even molassy, some might even call it Macallany (whether that's a good thing or not, up to you). You would almost believe it's been aged in PX wood, or perhaps rancio wood. So, I find it spectacularly rich, with even a little tar, even moscatel, prune juice, rich rum… Mouth: huge extraction, some coffee, cold cuts, Marmite, Maggi, black nougat, ham, Bovril or Viandox, Jägermeister, liquorice, black Russian tea, Gauloises… So a whole different proposition. Finish: long, salty, bouillony and even varnishy. Drying aftertaste, not the best part. Comments: probably a little love-it-or-hate-it. I think I love it… just the same as the previous ones. Forgot to mention a big T-bone steak.
SGP:361 - 87 points.

Jean-Luc Pasquet 'Lot 88' (48.7%, Malternatives Belgium for Art Malts, Grande Champagne, 124 bottles, 2021)


Colour: amber. Nose: rather in the style of that heavy-ish Béroje at first, but with this lovely fruitiness that this now famous house are famous for. Melons, peaches, plums… There's some picture varnish too, millionaire shortbread, maple syrup, pecans roasted in honey (try that and die), and then some mentholy raisins. A pretty good feeling here, what could go wrong on the palate? Mouth: some wood varnish for sure, tobacco, bonbons, grenadine syrup, Turkish delights, black pepper, cinnamon… Some oak and some varnish here, this sure isn't some sylphlike cognac. In a way, it's a cognac that's rather in the style of an armagnac. Hope I'm not ruffling any feathers here… Finish: long and very earthy. A feeling of having sucked your cigar. Burnt caramel and pine needles in the aftertaste. Comments: there are parts that I just adore here, but it's a tough boy. Plays with your lips.


SGP:371 - 86 points.

Aurian 1979/2021 (46.5%, OB, for Wu Dram Clan, Armagnac)


What's cool when you have enthusiasts such as the Wu Dram Clan who would select some spirits, is that you do not need to separate the weed from the chaff yourself. It's pre-selected, you understand. Colour: reddish amber. Nose: awesome varnishes and many roasted nuts. Pecans as usual, but also peanuts, macadamias, walnuts… You could add a little beef stock, marrow bouillon, chicken soup, sauna oils, asparagus, and the expected umami mingling up with some old rancio wine… And Cuban cigars. High-rank nose. Mouth: sure it's tad too meaty/oaky/varnishy, but remember its 40+. The salty soups are stellar, the fruits, well, a little absent, and the herbal liqueurs are wonderful. Green chartreuse, Underberg, ueber-miso, pine extracts. Gets drier and drier. Finish: very long, all on the most extreme herbal liqueurs, with bags of cloves in the aftertaste. Comments: extreme? Yes and no. I'm ready to surrender.
SGP:272 - 89 points.

Vallein Tercinier 'Lot 75 GrapeDiggaz' (51.7%, OB for Kirsch Import and Wu Dram Clan, Petite champagne, 252 bottles, 2021)


A grapediggaz, not a gravediggaz, well hopefully. Colour: dark amber. Nose: there's always something with Vallein Tercinier. Perhaps is it balance. In this very case, we're having fruits stewed in honey, and no single obvious 'woody' notes, not to mention varnishes. Peaches in acacia honey, melons in heather, pears in honeysuckle, apricots in manuka. With water: incense, cedarwood, sandalwood, peach skins. Mouth (neat): luminous, coherent, wonderfully resinous and mentholy yet never drying. Some verbena and caraway syrups and liqueurs. I'm thinking of old Bunnahabhain from the 1960s, but please don't ask me why. With water: resins and mints up, leafiness up as well, but the expression 'flirting with the limits' has been invented for this one. Careful with H2O though, some boastful liquorice would tend to come to the front. Finish: long, on resins, angelica, mint cream and myrtle liqueur. Comments: long time not tried an old VT (Vallein Tercinier, not Vendanges Tardives!) . Was missing those. Brilliant stuff.
SGP:461 - 90 points.

We're missing an old armagnac, are we not…

Bas-armagnac 1972/2021 (42.7%, Grosperrin for The Auld Alliance Singapore)
Why should old armagnacs flow to Singapore? Maybe because a certain Frenchman is at the helm of one of the most stunning spirits bars in the world? Wouldn't that be a good reason? But why Grosperrin, who are within the top 5 in… Cognac? I'm a little lost… Colour: perfect amber. And why not? Nose: cellulose varnish and peanut butter, then truffle bouillon. I know that was short but truffle bouillon is a whole cluster of aromas in itself. Think Bocuse (works better when you're French). Mouth: this is more wine than a spirit. Early 20th century Yquem, mushrooms, truffles, mosses, cigars, guinea fowl soup, old Pauillac, more truffle soup… The thing is called soupe VGE and beyond the truffles, the key ingredient would be... celeriac. Celeriac is king (or queen) in many old spirits, it's just that folks would not be in the know. Finish: it's extremely rare that a finish would be 'sweeter', as finishes tend to be 'drier'. Quite some old mead. Comments: great soup.
SGP:362 - 90/91 points

(I won't do this too often, cross my heart… No Panama hat on my humblest head).