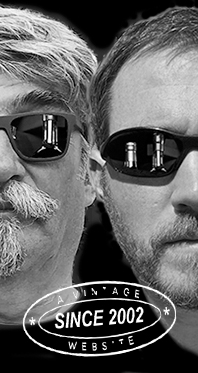 Home
Thousands of tastings,
all the music,
all the rambligs
and all the fun
(hopefully!)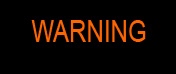 Whiskyfun.com
Guaranteed ad-free
copyright 2002-2021



Five official Glenturrets and an IB

It's true that we've found quite a few 'bizarre' Glenturrets in the old days. It's also true that I've heard good things since the new owners took it over from Edrington, a few years ago, but I was still to try the new bottlings. What's more, Glenturret belongs to Lalique, the famous crystal makers that are located in Winger/Moder, in the north of our dear Alsace. Having said that, the owners of Lalique are Swiss. They also own the famous Villa Lalique restaurant (two-star but easily worth three stars IMHO), home to one of the greatest sommeliers, Romain Iltis, who pioneered the concept of verticality in wine. Which does not, mind you, consist in drinking a lot of wine and/or spirit while managing not to fall flat on your face. Anyway…

Glenturret 'Triple Wood' (43%, OB, Maiden Release, 2020)
The obligatory NAS, aged in ex-bourbon, ex-American oak sherry, and ex-European oak sherry. Colour: gold. Nose: I believe it's kept some Glenturretness, with this singular mix of shoe polish, mustard and balsamic vinegar, on the other hand it is ten times less feinty than older makes, and not cardboardy at all. Notes of pipe tobacco and cigars, pinches of wok spices, pine resin, a little metal polish, then a growing menthol. Intriguing and certainly reminiscent of a walk in a fir forest. Mouth: a big boy, spicy and sour (in a good way). Cracked pepper, then really a lot of tobacco, with some mustardy walnuts and touches of turmeric and ginger. Cranberry chutney. Finish: I was expecting a little game, it's there right in the finish, with all the rest. Comments: a pretty spicy proposition. I'm not sure they changed the recipe, but I sure like this way better than the older one at 40%.


SGP:361 - 82 points.

Glenturret 12 yo (46%, OB, Maiden Release, 2020)
This is fully ex-European oak, so I suppose we should expect even more spices. Colour: deep gold. Nose: further towards old spicy woods, barks, thuja and cedar, cigars, pinewood, teak oil, also rather a lot of Seville oranges. And once again, I'm finding some menthol, and nods to some old amontillado. Alsatian (of course) walnut wine. Mouth: very nice bitters and resins in the mouthcoating arrival. More bitter oranges, cough syrup, cinnamon drops, really a lot of various peppers, then more savoury touches, Bovril, horseradish, turmeric this time again, green grapefruits… Well this one sure is a good conversationalist. Huge presence. Finish: long, mustardy, with a large sack of bitter oranges and old walnuts. The horseradish is back in the aftertaste, together with an earthiness and perhaps drops of stout. Comments: nothing to do with the old 12 from twenty years ago, which used to navigate around the 70-line in my humble little book. Sure you have to enjoy spicy whiskies – I do.


SGP:371 - 85 points.

Glenturret 15 yo (55%, OB, Maiden Release, 2020)


Apparently, this should be more 'refill', so perhaps rather distillate-driven. The old 15 from the 1990s was very average and pretty dissonant, in my opinion. Having said that, dissonance is not obligatorily a flaw, just think Thelonious Monk. Colour: light amber. Nose: marmalade, mead, heather honey, dried beef (Grisons meat – hoppla), then chocolate and praline, roasted chestnuts, buttered fudge… Quite strangely, this one's rather gentler and rounder, despite the higher strength. Let's see… With water: no, walnut wine, cinchona, Campari, Indonesian cigarettes (kretek) and whiffs of old books in an old library, with old leather armchairs. Mouth (neat): rather the 12, only with more honey and jams. Having said that, the spices keep biting you a wee bit. Touches of German strawberry wine (well, the only ones I've ever tried were German). With water: really close to the 12, with more Seville oranges and more green spices. Rather a lot of turmeric, green peppercorns... Finish: long, similar. Some earthy fruitiness in the aftertaste plus probably quite some umami sauce. Comments: my heart is torn between the 12 and the 15.


SGP:471 - 85 points.

Since Glenturret's the oldest working distillery in Scotland (is it not?), let's have an older one… Curious about what Bob Dalgarno has selected here…

Glenturret 30 yo (45.7%, OB, Maiden Release, 750 bottles, 2020)


This is fully ex-sherry. Really curious, really very curious, in truth I cannot wait… Colour: gold (I had thought it would be darker). Nose: I'm deeply sorry, and I hope I won't spot a black Mercedes with four Albanian henchmen inside soon in front of Château Whiskyfun, but I would have said Macallan, really. Say the old 30 blue-label-blue-box. What a nose. Honeys, hit apples (I'll explain what that is another day), old cigars, small figs, honeycomb, very soft spices (nothing to do with the younger quasi-monsters), wee whiffs of church incense, quite a lot of gianduja, roasted pistachio… it really is a perfect nose, very complex and subtle. Way less rustic than older 'old' Glenturrets if you ask me. Mouth: certainly. I'm glad the peppers, cinnamon and turmeric would be back, while some awesome tropical touches would keep growing in your glass (in a way), mangos, maracuja… Also some Canadian ice cider and possibly riesling vendanges tardives. Those are not easy to find but the best ones are ueber-stellar. Finish: medium, pretty fresh and complex. I'm afraid I'll quote that famous brand starting with Mac once more. Juicy golden sultanas in the aftertaste. Comments: some kind of acidity here, which is hardly possible but there, it's all in our minds anyway. It's a pristine drop, extremely elegant. I love it. As soon as I manage to get to Villa Lalique, post-Covid, I order a triple-measure of Glenturret 30 as the apéritif. And then, naturally, cappuccino de pommes de terre à la truffe.


SGP:551 - 90 points.

Bonus, some peaters. Let's be honest, not many distilleries on the mainland manage(d) to make peaters that 'could' actually compete with the islanders. Brora, Longrow, and?...But you never know…

Ruadh Maor 8 yo 2011/2020 (47.5%, Carn Mor, hogsheads, 837 bottles)


So this is peated Glenturret. Between us, I'm not totally sure it's such a good idea that all distilleries would now make both unpeated and peated variants of their makes. We do believe in house styles, don't we? Colour: white wine. Nose: pure smoked porridge, with oatcakes soaked in lapsang souchong and orange zests smoked over burning pinewood. New wellies, new Pirellis. This is certainly not unpleasant, but was it necessary? To be discussed… Mouth: tar, rubber, lemons (it's crayzay how peat generates lemonness, just ask Laphroaig). I repeat, tar, rubber, lemons. Gets acrid and really gritty. Hello? Finish: long and all on coal tar and stuff. Comments: not only punishment in a glass and there sure is a fun side to this slightly sadistic juice, but you really have to love rubber and tar. And hey, didn't we recently enter the post-peat era?


SGP:457 - 79 points.

Glenturret 10 yo 'Peat Smoked' (50%, OB, Maiden Release, 2020)


I thought the earlier, pre-Lalique batches had been pretty good (WF 80-ish) but let's see… Colour: light gold. Nose: much rounder, easier, more fruit-coated, also with more garage-y smells, old Volkswagen, bicycle inner tube, breads and mint (I know, odd), greasy gauze, citron liqueur and limoncello, pencil eraser… Well it goes into all directions, really. Water may help… With water: niiice! Raw wool, leaven bread, grist, chalk, spent lees, tarmac… No quibbles, this is focused. Mouth (neat): good, almost easy, very compact this time. Tar, marmalade, lime juice, and rather ashes this time, which makes it a tad drying. With water: takes it rather a little well but do not go below 45 or it'll get too drying. Oh well do not add any waters. Finish: long, rather good, not too 'mainlandy' (I know), a tad green and gingery. Comments: these ones are not that easy to handle and it's not like if there was no Lagavulin, Ardbeg, Laphroaig, Bowmore or Caol Ila left in the world. So it is a little 'why?' but I do find it 'good'. Just not totally necessary.


SGP:557 - 81 points.