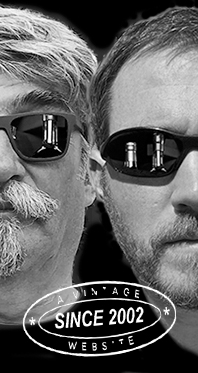 Home
Thousands of tastings,
all the music,
all the rambligs
and all the fun
(hopefully!)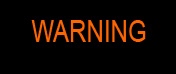 Whiskyfun.com
Guaranteed ad-free
copyright 2002-2021



Four old Braes of Glenlivet, vertically

| | |
| --- | --- |
| Ex-Seagram's, now Pernord's Braes of Glenlivet a.k.a. Braeval is one of these names that are currently benefitting from the quasi-disappearance of many first-tier brand names that our beloved independent bottlers cannot disclose anymore. What's better, an anonymous big name advertised as a blended malt or a little name that comes unmasked and as a single? What's more, I'm starting to hear some new young whisky enthusiasts claim that 'if no independent bottlers ever bottle GlenMac, that's probably because said independent bottlers are considering GlenMac is not good enough'. Maybe is that going to turn the tables, eventually? By the way, sure there are now some official Braes but the prices are totally loco if you ask me. Like, three to four times the normal prices elsewhere. Braes is not GlenMac! (make up your mind, S.) | Braeval Distillery (Stanley Howe) |

Braeval 24 yo 1997/2021 (47.2%, Thompson Bros. for London Whisky Club, 218 bottles)


Not too sure about the wood here but according to the colour, this baby comes unflavoured-up. Colour: white wine. Nose: full of custard and warm brioche, with touches of overripe apples and pears, as well as a few honeyed and floral tones. Acacia flowers and honey (no acacia honey at all this year in France, sob…) and sponge cake, perhaps a touch of orange blossom water. As natural as oldish malt whisky can be. Mouth: very fine, a tad bitterish at first, perhaps (bell pepper, grass) but otherwise malty and bready, with a few sour touches (sour cherries, beer). Finish: medium, rather on green tea, with a grassy rawness in the aftertaste. Fruit stones and a touch of salt. Comments: a little rustic and grassy but this one oozes honesty and humbleness. Like it much.


SGP:361 - 85 points.

Braes of Glenlivet 23 yo 1994/2018 (50.1%, The Whisky Lodge, Orcines, bourbon barrel, cask #165702)


Colour: light gold. Nose: much more American oak in this one, which translates into VVC (varnish, vanillin and coconut) at first sniff. No worries, we shan't start to acronymise just everything on this lousy little whisky website. Goes on with cakes and custard, scones, pancakes, a drop of pastis, aniseed and liquorice… So far, so good. With water: superb fermentary touches, wash, a little chalk, more breads… Mouth (neat): very malty, you really get a feeling of distilled beer, which is absolutely not unpleasant. Big vanilla, touches of fruit gums (grapefruits, plums). With water: excellent, fruitier, more citrusy, chalkier. Finish: medium, on similar notes. Lemon curd. Comments: very good, flawless ex-bourbon Speysider. In a way, you could also believe it's a much younger malt that's had intercourse with some very active white oak, ala Bimber, or Chichibu or else.


SGP:451 - 87 points.

Braes of Glenlivet 26 yo 1994/2021 (51.1%, The Whisky Blues with Cross Whisky Bar Taiwan, barrel, cask #165687, 175 bottles)


Oh, a sister cask! That happens more and more often within our wee sessions. As there are more indies, parcels of casks that come out may get spread and dispatched faster and consequently, come to the market within a shorter period of time. The amateur taster won't care, or even be happier. Colour: light gold. Nose: it's a kind of cross-breed between both previous ones, with these sour fruits on the one side, and a rounder, breadier, more vanilla-ed aspect on the other side. I have to say I enjoy all this ueber-naturality a lot, I mean, this is purely malt whisky. I know what I'm trying to say. With water: having fresh croissants with some grapefruit juice, very early in the morning. Nice breakfast. Mouth (neat): varnish, citrus gums, stewed rhubarb, vanilla, lemon marmalade, everything fits in to quasi-perfection. Wonderful tightness. With water: more of that, this is lively, joyful and perfect. Finish: same. Wonderful tart aftertaste. Comments: it is not impossible that those three extra-years did generate more complexity. A wine-malt without one single drop of wine inside, that's the way. Oh and naturally, we're all for any jazz or blues-themed labels!


SGP:551 - 88 points.

Braeval 29 yo 1989/2018 (55.4%, Elixir Distillers, The Single Malts of Scotland, hogshead, cask #0993, 158 bottles)
I don't know why this older bottling is coming out of the boxes now (maybe because you're in the middle of a Braes session, S.?) And as for why and when they would label it Braes of Glenlivet or Braeval, I have to say I've given up trying to find any kind of logic. Colour: pale gold. Nose: this is different, it's got something of a sherry feeling (raisins) but it's got this lemony tartness too. Chalk and weissbeer and grass and lemons and a touch of candlewax. With water: hold on, olive brine? Ointments? Peat smoke? Mouth (neat): very good, with something medicinal, as if this was an ex-Laphroaig cask or something. Unless they would have done batches that they had peated to light-Ardmore levels in the late 1980s? Very good and very intriguing Braes. With water: indeed! There's something very coastal here, but cask or distillate? Could longer maturations generate such combinations from an average (not in a bad sense) Speysider? And even trigger salt? Finish: more of all that. Would you forgive me if I said that it's even got something a little Brora-y? Comments: I think I'll have to put my paws on some of those ridiculously expensive OBs, especially on the 30 yo that's at, cough, more than 600 Euros. I mean, it's Braeval! Or are the tables really starting to turn? But not sure those OBs sell…
SGP:462 - 89 points.