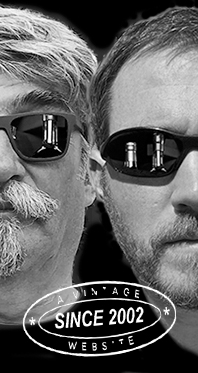 Home
Thousands of tastings,
all the music,
all the rambligs
and all the fun
(hopefully!)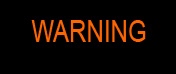 Whiskyfun.com
Guaranteed ad-free
copyright 2002-2021



Slightly unlikely advert for Glen Grant, 1977.
Hope the Scots will make it to the European Parliament one day!

I'm not sure everyone knows that in the 1970s or even 1980s, Glen Grant was THE collectable malt and was commending higher prices than 'M' in Italy, home country of whisky geekdom. This has changed but tables keep turning so we will see what will happen in the future. In the meantime, let's try a few…

Glen Grant 'Arboralis' (40%, OB, +/-2021)
Just another uninteresting young NAS with a silly name and an even sillier story? Let's see… Now I just saw that they currently have a full bottle of this one at 23€ at Carrefour in France, so I suppose you cannot expect much from such a budgety malt. Let's see indeed… Oh by the way, 'Arboralis' seems to mean something like 'light that comes from within the trees'. Is that so? Colour: straw. Nose: perfectly all right, on apple juice, vanilla, sponge cake and just barley, plus whiffs of tarter fruits, granny smith, lime, rhubarb… Hey this is pretty pleasant, while it seems that they have not used cheapo hastily seasoned casks here. Mouth: yes, perfectly all right. Good vanilla, nice fresh oak, more apple juice, cakes, a little cinnamon. Tends to nosedive after five seconds but after all, you could always have another glass. Good and undemanding. Finish: almost none, but before you get to the finish and as I suggested, you've already poured yourself another measure. Comments: loyal and honest, no quibbles. Just a little weak.
SGP:441 - 80 points.

Glen Grant 22 yo 1998/2020 (55.1%, Lady of The Glen, refill butt, cask #13212, 444 bottles)


I have the impression that they really have upped their game at LOTG – Hannah Whisky Merchants. Colour: white wine. Nose: it's interesting that after probably 15 more years in wood and at a much higher strength, this baby would follow the same path as that of the … what was the name again? Same fresh citrus and green apples, vanilla, barley syrup.. With water: great greenness, zests, apple peelings, green walnuts, star fruit… It's really slim, in a very good way. Mouth (neat): really tight and tart, with lemon drops and limoncello at first, white applejack, then rather coriander and Thai basil. Great zing. With water: almost sends shivers down your spine, like a proper bone-dry sauvignon blanc. I'm a sucker for that – plus, you can make sure you've still got all your vertebras while it goes down. It's the perfect malt with seafood, much better than peaters in my opinion (yeah I know everyone rather does Islay with oysters and such stuff). Finish: medium, lemony, refreshing, even if the aftertaste is a little creamier and fatter. Limoncello rather than lime juice. Comments: elementary, in a great way. Probably great in a Scottish misuwari.


SGP:551 - 87 points.

Glen Grant 24 yo 1997/2021 (52%, Whisky AGE, Taiwan, hogshead, cask #5044, 218 bottles)


Looks like they're more and more active whisky-wise in Taiwan, which I find exactly brilliant. How many are they? 500 million? Great passionate folks with a penchant for action rather than chi-chat, well that's my feeling and I say bravo! Colour: gold. Nose: similar, yet again, perhaps a tad fatter and 'wider' with regard to the fruits. Vanilla and papaya, oranges, lemon syrup, otherwise barley syrup and various cakes. And overripe apples. Very nice compact and focussed nose. With water: back to citrus. Think that citrusy hops that more and more brewers seem to be using in their IPAs (yeah I just visited a wee brewery here in Alsace). Mouth (neat): same style as that of the 1998, only the wood was a tad more active, which translates into some fatter, creamier body. Vanilla, apples, lemons, honeysuckle honey, rhubarb… A little more pepper too. With water: limoncello aged in oak. Have to ask some Italian friends whether that would be a no-no or not. Finish: medium, on limoncello and vanilla. Comments: warning, very likeable but this goes down too well. Not overly complicated but excellent.


SGP:651 – 87 points.

Another one that's in its twenties…

Glen Grant 22 yo 1995/2018 (51.9%, Fadandel.dk, bourbon, cask #119460, 198 bottles)


Colour: white wine. Nose: back to tartness and brightness, with really loads of lemons, rhubarb, gooseberries, perhaps a drop of benzine (where would that come from?) With water: a little rounder, almost floral at times. Jasmine and wisteria, lillies… Mouth (neat): tart again, but also grassier, almost gritty. Green plums, lime zests, lemon caviar, kafir, granny smith… With water: absolutely spitzenklasse, with a little syrup rounding it off while all those acidic fruits would get, yeah, rounder. There's a delicate earthiness, close to pu-her, that adds some extra-dimension (and one more point). Blame it on the bourbon cask. Finish: medium, perfectly fresh, citrusy, this time with a feeling of sandalwood. Comments: all these indies are excellent, this one being extra-excellent in my opinion.


SGP:561 - 88 points.