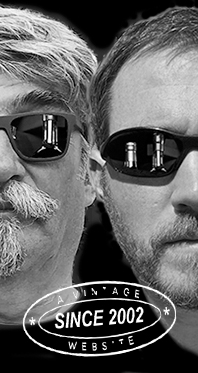 Home
Thousands of tastings,
all the music,
all the rambligs
and all the fun
(hopefully!)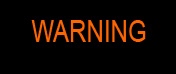 Whiskyfun.com
Guaranteed ad-free
copyright 2002-2021



---

Angus's Corner
From our correspondent and
skilled taster Angus MacRaild in Scotland
Glenallachie, Strathisla & Ben Nevis
Don't ask why those distilleries; there's more than a fair bit of 'unconscious' grabbing that goes on between me and my sample shelf. Except perhaps the Ben Nevis, I'm no masochist after all…

Glenallachie 12 yo (46%, OB, -/+ 2020)
This is from one of Billy Walker's batches, but there already appears to have been quite a few of them and I couldn't tell you which one this is. Most seem to mention a mixture of Oloroso, PX and virgin oak. Colour: amber - surprisingly dark. Nose: very nice, rather classical on fudge, Dundee cake, shoe polish, mixed peppercorns and a slightly sticky jammy quality - sticky dark fruits I suppose. Feels like quite a sherry-dominated batch. Mouth: some active oak, but also rather a lot of dark grained breads, stout beers, molasses, dates, treacle cake and walnuts. Herbal bitters too, along with some strong fresh black coffee and bitter chocolate. Bish bash bosh! Finish: medium, quite bready, dark and savoury. Umami paste, forest mushrooms and leathery notes. Comments: the oak is there, draping everything in perhaps a notch too much spice, but there's many gooey sherried treats to enjoy underneath. Not sure all batches have been up to this spec though.
SGP: 561 - 85 points.

Glenallachie 24 yo 1995/2020 (55.1%, The Duchess 'Game & Wildlife', cask #23, hogshead, 289 bottles)
Yet more birds on whisky labels, we will know the world has stopped turning when the indy bottlers run out of avian wildlife with which to adorn labels. Colour: bright straw. Nose: very light, gentle orchard fruits with an underripe sharpness about them. So pears, apples and gooseberries all rather green and crisp. Some firmer maltiness behind all that and some sunflower oil. With water: still rather dry and gentle, some pollens, Bakelite, yellow flowers and oatmeal. Mouth: a bit more assertive and charismatic than the nose, which is fun. More on shoe polish, oily cereals, buttered breads, dried flowers, canvass and putty. Pretty good I think. With water: slightly juicier with some yellow plums and dried apricot, some plasticine, fennel seed and a single spoonful of custard. Quite funny whisky really. Finish: medium and still a bit drying, lightly peppery, dusty and more of these pressed and dried flower feelings. Comments: It's really a palate whisky in my book, one for a tumbler and gentle sipping rather than a nosing glass. Same ballpark as the OB 12yo but a world apart stylistically.
SGP: 451 - 85 points.

Strathisla 2008/2012 (46%, Gordon & MacPhail)
An iconic label for sure, but I've not tried much Strathisla from this licensed series for a fair while now. Colour: deep gold. Nose: slightly sticky fruit loaf, flower honeys, bow resin, a sense of slightly splintery modern wood and more classical stuff like sultanas and sweet stout beers. Easy peasy and very nice overall. Ha, 'nice'. Mouth: much better in the mouth up front I'd say, lots of lovely milk chocolate and roasted nut notes - a Snickers bar perhaps. Caffe latte, cinnamon pastries with raisins, lemon curd and some tinned custard. Finish: medium, still on toasted nuts, milk chocolate and touches of coffee and tobacco. Gets a little gamey in the aftertaste which is cool. Comments: Not too sure who could be against this. Definitely some sort of benchmark, and an epitome of 'easy' malt whisky.
SGP: 551 - 84 points.

Strathisla 18 yo 1974/1992 (57.8%, Gordon & MacPhail 'CASK', casks #2206 + 2207)
Let's quickly check that against this old one… Colour: amber. Nose: very typical old school G&M sherry cask style. Lots of Maggi, bouillon, flowers, gamey touches, leather, tobaccos and various crystallised fruits. There's also this quite distinctive mentholated and resinous edge as well. Herbal medicines, flower pollens and blood orange. Powerful and excellent so far. With water: water brings more of these dried flowers, vase water, dry earthiness, black tea and mushroom powder. Mouth: big, rich, leathery sherry. Many dried fruits, game broth, bouillon powder, heavy umami seasoning flavours, big impressions of spicy ramen broth and salted liquorice. Really very powerful! A lot of Szechwan pepper, cocktail bitters and star anise. With water: probably too aggressive and a bit drying now, some cardboard and a rather too singular pepperiness. Finish: long but jagged, hot and very peppery. Comments: It's interesting looking back in the WF archives, Serge appears to have tried this in 2005 and found the same issues with water on the palate. Anyway, another total beast under this livery by G&M and there are many very wonderful parts - the neat nose alone is worth…
SGP: 471 - 84 points.

Ben Nevis 6 yo 2015/2021 (58.4%, Elixir Distillers 'The Whisky Trail', cask #319, barrel, 256 bottles)
Colour: bright straw. Nose: young, but freshly so and actually showing quite a bit of obvious Ben Nevis character already. So waxed lemons, citrons, olive oil, hints of sheep wool - in some ways it feels impressively mature for the age. With water: more peppery, some more notes of waxed canvass, crushed greenery like grass and ferns, also a little sandalwood and breadiness. Mouth: superb arrival, very oily, all on waxes, citronella, olive oil, wee sooty touches, camphor and slightly overripe fruits. Only 6 years old? Really? With water: same feeling, all on oils, orange skins now as well, minerals, ointments, putty and more fatty waxy notes. Finish: long, citric, waxy, peppery and with more light medicinal touches. Comments: it's easy to get blinded by the undoubtedly luminous late 90s Ben Nevis vintages. But bottlings like this show it is very far from a one trick pony. An extremely good and hugely impressive wee youngster.
SGP: 562 - 88 points.

Ben Nevis 25 yo 1996/2021 (47.6%, Milroy's of Soho, cask #20, refill sherry butt)
Colour: pale amber. Nose: that lovely impression of slightly overripe oranges, bitter marmalade and darker things like shoe polish, coal dust, dunnage earth and touches of cured game meats, old school bitter ales and mineral oils. A superbly 'phat' distillate with a nicely integrated and rather organic sherry profile. In time I find wee notes of almond oil and some bright notes of citrus zests. Mouth: the sherry is quite forwards on arrival. Very flinty, lightly mentholated, drying, salty and nervous. Resinous notes of darker fruits, tobaccos, bitter chocolate with sea salt, heather beers, liquorice, treacle and also some familiar Ben Nevis waxiness underneath. More of these overripe orange and marmalade notes. Indeed quite flinty and full of polish and gun metal vibes. Finish: good length, showing an earthier side with many dark grains, breads, cocoa, mineral oils again, more subtle cured meats and this familiar Ben Nevis pepperiness. Comments: an elegant and very well balanced cask that keeps the sherry and distillery characteristics in close harmony.
SGP: 562 - 90 points.

Ben Nevis 24 yo 1996/2021 (50.2%, Milroy's of Soho, cask #1485, refill sherry butt, 70 bottles)
Colour: amber. Nose: a notch more scented and herbal, with orange blossom, dried dark fruits, brown bread and umami seasonings. A similarly dry and earthy style of sherry but perhaps a tad more assertive and concentrated than the other one. Things like bergamot, treacle, rancio and a little old balsamic. With water: bouillon, soot, dried banana chips, sultana, Guinness and wee touches of leather, mustard powder and cured game meats. Mouth: ooft, superbly concentrated on the palate. Maggi, balsamic glaze, perfect rancio, dried out exotic fruits, impressions of tropical fruit teas in fact. Subtle herbal extracts, chocolate liqueur, old leather - really an impressively older style of sherry going on here. Some firm waxy and peppery vibes as well. With water: really excellent now! A perfect balance of salty, earthy, nervous and pure sherry, with waxes, pepper and crystallised tropical fruits. Totally superb! Finish: long, deeply earthy, resinous, dark fruits and exotic fruits together, black tea, mineral oil, leather, tobacco, chocolate, umami… goes on and on. Comments: an outstanding sherry cask with some equally outstanding Ben Nevis distillate combining into something greater than the sum of its parts. A beautiful dram that is all about nuance, complexity and balance.
SGP: 562 - 91 points.

Ben Nevis 24 yo 1996/2021 (51.5%, Elixir Distillers 'The Single Malts Of Scotland', cask #1535, hogshead, 223 bottles)
Colour: gold. Nose: different wood, different style. This is almost more towards some of these old Irish malts with this exuberant grassy and exotic combination that immediately makes you think of top notch Kiwi sauvignon blanc with passion fruits, crushed nettles and a rather jangling and bright minerality. Lime, chalk, guava and, over time, more of these familiar waxes and hessian which reorients us back to the west coast of Scotland. With water: becomes a little leaner, more mineral, more pure and freshly on grass, citrus fruits and touches of cod liver oil and camphor. Mouth: a fruit bomb. Exotic fruit salad juices cut with top class olive oil, a tiny thread of mineral salts, plenty juicy, easy waxes, and also some slightly herbal and medicinal touches. With water: less 'overtly' fruity, more mineral once again, more on resins, expensive cooking oils, white pepper, jasmine tea, waxes and crystallised citrus fruits. Finish: long, grassy, tautly mineral, olive oil once again, pepper, waxes and green fruits now. Comments: I'm very sorry, but I'm afraid it's just yet another totally outstanding Ben Nevis 96. These refill examples are just completely disarming.
SGP: 652 - 91 points.