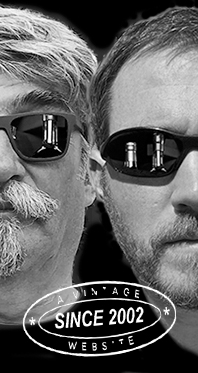 Home
Thousands of tastings,
all the music,
all the rambligs
and all the fun
(hopefully!)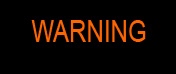 Whiskyfun.com
Guaranteed ad-free
copyright 2002-2021



I'm not sure I'm getting everything about modern Glenallachie, especially about their 'wood (read wine) policy'. What I know is that they have great and talented people (some of French ancestry) while after all, whisky is rather about people and camaraderie than about quercus and sangiovese. No?
Let's do this randomly…

Glenallachie 2009/2021 (56.1%, OB, Sherry and Rioja Cuvée Cask Finish)


Sherry and Rioja? What? Colour: salmony gold. Nose: it's okay there are strawberries and sourdough, porridge, peonies, chlorophyll, Seville oranges, roasted walnuts, a little rubber, pumpkin seeds… With water: geranium, both flowers and leaves. Cherry stems, rosehip, hawthorn… Mouth (neat): sweet, a little jumbled, not bad, hard to describe, perhaps a tad uncoherent, but certainly not bad. Not sure where this sweetness is coming from. With water: more chlorophyll and rubber, while it wouldn't take water too well, becoming too dry (tomato leaf). Finish: medium, a little sour. Cherry stems and leaves. Raw grappa and marc in the aftertaste. Comments: I think I'm missing something here. I'm sure it's me – or the Rioja's tempranillo. Nah, it's me, it's just not a composition for me.
SGP:451 - 75 points.

Glenallachie 12 yo 2008/2021 (63.4%, Signatory Vintage, 1st fill sherry butt, cask #900368, 676 bottles)


Seen the strength? Colour: amber. Nose: there, a little varnish, bourbon, vanilla, figs, raisins… and a lot of ethanol! So with water: croissants and raisin rolls, Hawaiian pizza (I'm joking – quite) and sourdough. Fresh panettone and kougelhopf, with many sultanas s'il-vous-plaît. Mouth (neat): good and hot. No chances taken at WF Towerz… With water: very good if a little in the middle-of-the-road (chirpy chirpy cheep cheep – if you get this you're old). Raisins and biscuits, plus toffee, scones and brioche. Finish: long, grittier, maltier. Green tea. Comments: a good drop, its main asset being that at this strength, you could pour it into your BMW and smoke all Teslas on the Autobahn.


SGP:551 - 80 points.

Glenallachie 12 yo 2007/2020 (59.7%, Adelphi, refill PX sherry, cask #900827, 621 bottles)
This should be relatively similar. Colour: gold. Nose: sameish, a tad gentler, cakier, with less sherryness. No complains. With water: fudge, toffee, millionaire shortbread, cakes, panettone. Mouth (neat): good, modern, with some fudge and that lovely Belgian liqueur called 'Mandarine Impériale' or something. That one's extremely good, should you not know of it. With water: no big character but it works, with some café latte, fudge, raisin rolls… Finish: long, on similar notes. More panettone. Comments: very good, just not very noticeable, if I may. Which distillery was it, by the way? Aultmore? Braeval? Glendullan? Macallan? Knockdhu? Glenglassaugh?... But Adelphi sure is a good signature, even if, according to the sizes of their writings on their labels, they are still in bed with 'Optometry Scotland'.
SGP:561 - 81 points.

Not a very easy session indeed, but our heart remains willing…

Glenallachie 11 yo 2008/2020 (54.1%, Duncan Taylor for Whisky Journey Singapore, Octave, 102 bottles)
Holy smokes! Colour: gold. Nose: well, this could be a success. It's cleaner, more on orange cake, croissants, butterscotch, shortbread, madeleines… This is simple life, this is good life. With water: add branches, yellow flowers (buttercups), beeswax and pollens. Mouth (neat): very good, very easy, pretty simple, with a touch of mentholness, otherwise cakes. Was that fast enough? With water: pollen chiming in, all-flower honey, vanilla, meringue, Breton galettes (some kind of buttered-up shortbread) and green tea. Finish: rather long, cake-y, then tea-ish. Ale aged in oak in the aftertaste. Comments: we're making good progress. Thirty more and we may find a '90'.
SGP:551 - 82 points.

Glenallachie 'Golden Barley' (45%, Share & Taste, Whisky & Rhum, +/-2021)


To share and to taste, that's the spirit indeed! I believe this is new, as our sleuths couldn't find any picture of the bottle. Colour: straw. Nose: that's the trick, the closer to the barley you get, the more you win. Vanilla, nougat, barley syrup, popcorn, maple syrup, hit apples (pommes tapées, a thing from the Loire Valley) and touches of peanut butter. Regressive hence and thus hard to beat. Mouth: very good, of course! Butterscotch, praline, nougat, halva, pistachios, Ovaltine, chamomile tea, and most importantly, no lousy wines in the way. Finish: medium, clean, very caky, with lovely notes of walnuts and marzipan in the aftertaste. Some raisins too, which may imply that some sherry was involved indeed, but we just wouldn't care. Comments: easily our favourite so far.
SGP:551 - 85 points.

Glenallachie 11 yo 2008/2020 (56%, Asta Morris, sherry butt, cask #AM147, 724 bottles)


As far as aged spirits are concerned, in my book, the Belgians represent the cavalry. Always there when you need them. Colour: pale gold. Nose: well, Glenallachie wouldn't just floor you, let's be honest. Some fat oils, some barley, some softer raisins, nougat, beer… Well it's not Ardbeg, if you see what I mean. With water: Mackeson's and artisan mead. A little cider. Mouth (neat): good butterscotch and malty nougat, orange cake, sweet barley, not much else. With water: cakes, kougelhopf, pancakes, Läckerli. Hoppla then. Finish: pretty long, cake-y. Comments: THE existential question, are these whiskies really needed? Are WE needed? Is whisky needed? I mean, in the grand scheme of things?
SGP:451 - 83 points.

A bit bored, perhaps, as Mr Pop would say, but we shall go on since where there's a will, there's a way. There, perhaps an assassin's Glenallachie…

Glenallachie 3 yo 2016/2021 (68.3%, The Whisky Barrel, Burns Malt, refill hogshead)


Man, a 2016/2021 cannot be just 3, capeesh? It may be four and it may be five, but it cannot be three. Now, we're trying this on Halloween night (and shall publish later), so nothing scares us now, not even utter damnation and total malty putrefaction. 68.3% vol., well, Whisky Barrel, my lawyers will send you a letter (as soon as they've sobered up, which may never happen indeed). Colour: white wine. Nose: I think I get the idea. Paint thinner, nail polish remover, wine vinegar, lime juice… But let's tell it like it is, I'm finding this curiously approachable. With water: I totally hate it that I would like this so much. Pristine pears and barley eaux-de-vie, beating both Rochelt and Capovilla at their own games. Mouth (neat): superb, as long as you only take half a drop in your mouth. Perfect pears! With water: wow! Flamboyant williams pears, with a little fudge, butter cream and what we call 'poiré' (proper pear cider). Forgot to mention tarte tatin, queen of tartes. Finish: long, on pears and caramel. Comments: what? Face it, we've been scammed! Indeed age doesn't matter, as long as you know about it (ooh my poor head…).


SGP:641 - 87 points.

Glenallachie 2014/2020 (62.4%, L'Esprit, cask #SB 9900149, 329 bottles)


This by our excellent French friends in Brittany. Colour: gold. Nose: butter pears, vanilla fudge, cider, Kouign-amann (some insane butter-loaded quasi-pornographic Breton cake) and Pliny-The-Elder. We're talking IPA. With water: perfect extreme acetic barleyness. Seriously, this is superb. Mouth (neat): grassy varnishes and rotting bananas. Pretty extreme, rather lovely, almost bacterial (as in Jamaican rums). With water: varnishes and vinegars. Some crazy balsamicos such as those by Mr Casari. Finish: long, salty and varnishy, acetic, not really normal but that's what we enjoy here. Comments: what was that? Is this legal? Do we have the papers? This is whisky for nerds – nerds and cray mixologists of the world, you may take notice.


SGP:562 - 85 points.

More varnish… I mean, more Glenallachie… And then we'll call this a session; honestly, we need to, this is becoming too tough…

Glenallachie 24 yo 1995/2020 (55.1%, The Duchess, cask #23, 'Game & Wild', hogshead, 289 bottles)


This is meant to have been selected by 'Watt Whisky'. Some weird stuff going on up there in Scotland, if you ask me. Colour: light gold. Nose: isn't it rather funny that while we found a lot of pears in that sneaky 3 yo by The Whisky Barrel, we would detect just as many pears in this much older Glenallachie by The Duchess? Some chlorophyll too, teak oil, dim sums, pencil eraser, autumn leaves, grist… With water: rubber, inner tube, Barbour grease… Not very sexy to say the least. Mouth (neat): good sweet pearish and beerish arrival, then rather greengages and a little pinewood. Not exactly easy to pin down. With water: no, do not add any water, water kills it. Finish: rather long, a little salty, malty, a tad indefinite. Comments: very good, just not extremely motivating. One thing to remember is that they have 22 (twenty-two) million (million) casks maturing in Scotland. Which, in truth, isn't much as that's only one third of a cask per (thirsty) French citizen. I would believe we're about to start complaining, which is a thing we do pretty well.


SGP:561 - 82 points.

I promise I'll try to put my hands on more official Glenallachie 'au naturel'. CU.