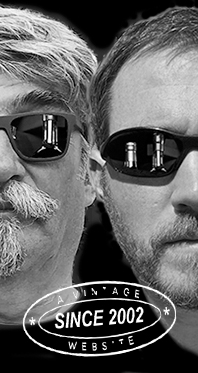 Home
Thousands of tastings,
all the music,
all the rambligs
and all the fun
(hopefully!)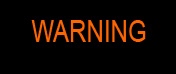 Whiskyfun.com
Guaranteed ad-free
copyright 2002-2021



---

Angus's Corner
From our Scottish correspondent
and skilled taster Angus MacRaild in Scotland
Glenlivet - with relief!
I have been somewhat absent from wee Whiskyfun in recent weeks, this is mostly because we've been moving house. Which apparently is quite stressful - who knew! Although, if you're looking for helpful tips on how to stay in shape, try moving your entire whisky collection on your own from one part of the country to another. Extra points (and immolated calories) to anyone who can do it without the use of a van, although that only counts if your collection is over 10 bottles. But wait, what on earth am I talking about? I am definitely NOT a collector, I just happen to have a lot of whisky. Somehow these bottles seem to accumulate.

| | | |
| --- | --- | --- |
| | Anyway, things are settling down and I am adjusting to my new life as a Fifer (much to the amusement of several esteemed pals). Hence the 'relief' in today's title. Let's celebrate this re-location with a few Glenlivets if you don't mind. One of the 'original' single malts (what does that mean Angus?) and a name that remains a stalwart to this day in my book, one I'm always happy to try. | |

Glenlivet 8 yo (80 proof, Gordon & MacPhail, early 1970s)
We tried another 8yo in the same livery from similar era almost exactly a year ago on these very pages, and indeed it was stunning (WF:91). However, that one was 70 proof and dark sherry, whereas we're now at 80 proof and pale / refill - which in all honest I actually find more intriguing… Colour: straw. Nose: a wee metallic flush of OBE at first, but also many bright notes of citrus rinds, lemon-scented waxes, chalk, mineral oils, flints - I cannot help but think of some old style, very mineral-driven Clynelish. Really excellent. Mouth: big arrival! The ABV is doing sterling work already. Lots of metal polish, soots, waxes, soft embrocations, mineral oils once again and this feeling of sheep wools, animal fats and herby bouillon stock. Still a persistent tang of OBE, but I wouldn't say it's excessive. Finish: good length, nicely drying, many notes of sandalwood, linens, light medicines, waxes, cereals and some light mechanical oils. Comments: old style, characterful distillate that it is impossible for me not to enjoy. Only this lightly modulating OBE aspect will prevent it hitting 90. But there's bags of pleasure abound here.
SGP: 462 - 89 points.

Glenlivet 13 yo 2007/2020 (65.3%, Signatory Vintage for The Whisky Exchange, cask #900243, 1st fill sherry butt, 625 bottles)
65.3%? Allow me to just prepare my Kevlar tasting pants! Colour: amber. Nose: what's cool about these batches is that they remain eminently nose-able even at full power, which I think is one of the signs of a good whisky. Easy, leafy and nicely chocolate-driven sherry. With some whiffs of fresh espresso, Nutella, cellar earth and strawberry jam. With water: cherries, malt loaf, chocolate stout beer, brown bread studded with pumpkin seeds etc. Certainly drifts more towards this nutty, earthy and bready style. Mouth: ok, here it's a tad more 'ouchey', but there's still a lot of fudge, millionaire shortbread and this time raspberry jam. But quick with the water please… with water: big, spicy and fudgy, lots of pink peppercorns, jams, bitter chocolate and wood spice. You feel the modernity of the sherry cask style now. Finish: long, nicely bitter, rather gingery, very warming, some new wood and more peppercorn notes. Comments: I think it's a bit too beastly for my tastes, although if you are after raw, unvarnished sherry power then you could do a lot worse. A'bunadh on methamphetamine.
SGP: 561 - 86 points.

Glenlivet 30 yo 1990/2020 (54.4%, Gordon & MacPhail 'Connoisseur's Choice', cask #17167, refill hogshead, 197 bottles)
Colour: deep orangey gold. Nose: wow, a beautifully concentrated style that is much closer to the various legendary 1972s. Can you use 'notes of 1972 Glen Grant' in a 1990 Glenlivet tasting note? Seriously, bags of honey, mature dessert wines, nectars, pollens, yellow plums, fruit salad juices and wee touches of melon and pineapple. Pure class! With water: some leafy tobacco, more pollen, dried flowers, turmeric, hessian cloth and other lighter fabric notes. Mouth: holds up extremely well. A firm arrival with lots of soft wood spices, quince jelly, cloves, nutmeg, lanolin, preserved citrus peels and some kumquat and wee waxy touches. I think, given blind, I'd say it was from a much earlier era of production. With water: evolves a lot of these soft wood spice and sandalwood tones. Dried out flowers, citrus rinds, spiced marmalade and flower honey on brown toast. Elegant and yet still with good power. Finish: long, gently warming, spicy and peppery. Lingering impressions of honeycomb waxes, dried flowers, tobacco, moss and lemon rinds. Comments: extremely good, extremely classy modern old Glenlivet. Haven't we already tried a few really great Glenlivet casks from these early 90s vintages? Mind you, most are 'unnamed Speysiders', or, as you might also call them 'distillery own goals'. Anyway, on the flip side, I do think these older G&M releases are a bit pricy now.
SGP: 651 - 90 points.

| | | |
| --- | --- | --- |
| | These Glenlivets are a lot of fun, why not one more silly one for the road? | |

Glenlivet 34 yo 1966/2001 (64.9%, Scotch Malt Whisky Society #2.36, 'Caramel bon-bons and fromage frais')
From a cask that appears to have been warehoused in Satan's jockstrap. Colour: deep gold. Nose: we really aren't so far away from the 1990, there's a lot of resinous honeys, fir wood, dried flowers, exotic hardwoods, subtle waxes and also some big notes of long matured rums. This sense of convergence we often talk about when wood-aged spirits reach this kind of age. I'm also finding leafy tobaccos, lemon marmalade and some old yellow Chartreuse. Really quite a complex nose, I don't get the alcohol much at all. With water: many shades of bread, satsuma peel, mango, kumquat, sandalwood and this wonderfully fragrant herbaceous quality and a rather resinous fruitiness. Mouth: ok, this is your wakeup call! A huge arrival, full of shoe polish, exotic hardwood resins, rums, tropical fruit jams, pollens, honeys, pressed flowers and various long-brewed herbal and exotic teas. Powerful, yet pretty brilliant. With water: pollens, flowers, waxes, verbena, wormwood and these extremely classical vibes of camphor, hessian and vapour rubs. Hugely detailed and intricate whisky. Finish: long, perfectly balanced between firm, peppery and warming qualities along with softer waxes, pollens, herbal teas and crystallised fruits. Comments: brilliant but rather dominating whisky, the kind of bottle you can make last at least a decade and watch how it evolves with time and air.
SGP: 572 - 91 points.