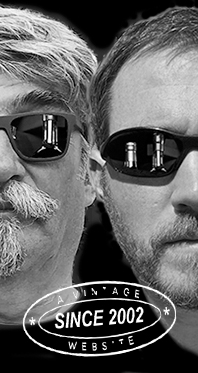 Home
Thousands of tastings,
all the music,
all the rambligs
and all the fun
(hopefully!)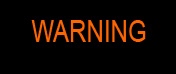 Whiskyfun.com
Guaranteed ad-free
copyright 2002-2021



Highland Park and stuff from Orkney

In theory and Scapa willing, that's a tautological headline, but we fear nothing. By the way, we're slowly approaching the 600 HP mark but that should only happen next time, maybe right after the big whisky festivals.

Whitlaw 5 yo 2014/2020 (46%, Van Wees, The Ultimate Selection, dechar/rechar butt, cask #436, 857 bottles)


So from a dechar/rechar butt, which would mean that this butt had been charred in the first place – all hail wood technology! By the way, Signatory are now calling some of their HPs 'Whitlaw', which I find nicer than 'Secret Orkney'. It is the name of a hill that sits behind the distillery – or rather say that the distillery sits in front of the Whitlaw Hills. Colour: gold. Nose: no actual sherriness here, it is rather a fresh, coastal, slightly smoky and pretty briny Highland Park that shows how great the distillate is. It reminds of my beloved official 10 yo, the epitome of mineral and coastal zestiness in malt whisky. The rechar thing seems to have brought a little extra-vanilla and some mango syrup, all that in civilised moderation. Mouth: absolutely excellent, on similar notes. Touches of brine, green tea, chalk, lemons, malt, a little hay and a little maize bread. Good peatiness. Finish: medium, on similar notes, with a sweeter side. The char? Pineapple syrup. Comments: right up my alley, despite the oh-so-slightly excessive sweetness. I think the pineapples were a little unnecessary.


SGP:553 - 86 points.

Secret Orkney 20 yo 1999/2020 (52.7%, Boogieman Imports, hogshead, 124 bottles)


This one comes with some Viking stuff on the label, so no doubts about what it is. Colour: straw. Nose: a clean and smoky and coastal arrival, then whelks and green apples, then tropical fruits as jellies and as syrups. Lambswool and chalk coming out after a minute or two. With water: woold and chalk taking over, which I find very 'HP' when little to no sherry's been used. Wee whiffs of camphor, always for the better. Mouth (neat): typically tight, chalky, salty, smoky and then fruity. Chutneys, oysters, grapefruits, all working in sync. With water: that sauvignony feeling that we enjoy so much. Pouilly-Fumé. Now careful, only two drops will be enough, it doesn't react too well to high reduction, which would flatten it. Finish: rather long, perhaps with a little more paraffin, perhaps horseradish. Candied citrus in the aftertaste. Comments: superb pureish Highland Park, coming with extra-points because I liked it (Ed: what? Isn't that the whole point?)


SGP:453 - 90 points.

Orkney Islands 11 yo 2009/2020 (46%, Berry Bros. & Rudd, Small Batch)


I think Berry Bros. are rather good at this, doing characterful and yet pretty consensual and sensibly priced regional small batches. I mean, Orkney is a kind of region, is it not? No worries, this is well a single malt. Colour: white wine. Nose: smoky, sooty, waxy and herbal. Wee whiffs of pine-scented shampoo, barbecue, sunflower oil, hand cream, heather (yes), plasticine and burning wood ashes. Less coastal/briny than others, perhaps. Mouth: no, a lot of brine in there, oysters lemons and vanilla, kippers and rollmops (wee bits), a feeling of margarita (tequila, lime, salt if I'm not mistaken), and an overall coastalness that's approaching Taliskerness. See what I mean? Seems that HP is getting more coastal by the vintages. Finish: rather long, fresh, salty, with some rounder butterscotch in the aftertaste. Comments: extremely good, easy and yet totally not vulgar, and very 'idiosyncratic'. Pretty BB&R, in other words. Side note, I find it good that we would preserve regional styles, or at least Distillery styles. No one needs Distilleries that would make just all styles known to man. And why not gin!


SGP:562 - 89 points.

Highland Park 'Valfather' (47%, OB, +/-2020)


According to the design, this humble NAS would be a half-Viking, half-Zulu bottling. They say it's the peatiest style of Highland Park, let's check that. You'll find it one all over the place, they must have produced hundreds of thousands bottles of this. Colour: light gold. Nose: this would confirm my findings (you're not Dr Livingstone either, S.), they've cranked up the peat. So this has rather a lot of peat, also kelp and vanilla. Now it's not particularly complex, I suppose the mix is young on average. A little vanilla, herbs, ashes… Mouth: it's having a hard time after the BB&R as it's much simpler, narrower, and just rather peaty. Now I still like it, it's a bright make, with good citrus beyond the coastal peat. It's just that it's pretty simple, I'm reminded of Laphroaig's rather underwhelming… What's the name again? Ah yes, Select. Oh boy. Finish: medium, creamy, peaty as an Islay. Comments: a rather young Islay whisky from Orkney. Actually, I think it's very good, hope they'll issue some older batches if they have any. Now and again, I find the fact that any distillery would produce many styles (like unpeated, lightly peated, medium peated, heavily peated, not to mention all kinds of woods) a little boring and valueless. Call me old-guard if you wish.


SGP:456 – 85 points.

Orkney Islands 15 yo 2002/2019 (58.6%, Fadandel.dk, butt, cask #3C+F, 170 bottles)


Strange cask # here, what does that mean? A secret code? The illuminati? Bilderberg? Big Business? Bill Gates? Colour: white wine. Nose: the tightest of them all, with a lot of lemon juice and even whiffs of washing powder. Woolite, plaster, aspirin, other kinds of white powders… (not that one)… With water: chalk, seawater, ashes, whelks, riesling. Bon appétit! Mouth (neat): excellently zesty, fresh, vertical, yet creamy on the outside. Lemon juice and honey. With water: we've reached zesty and coastal perfection. Finish: rather long, very fresh, very salty. Lemons, oysters and kippers. Comments: a butt? Did they actually let some cigarette butts infuse? That would explain the cryptic cask #, '+C' meaning 'plus cigarettes'. Odd customs if you ask me (S., maybe time to switch to some Netflix dope). I agree this note was pretty clumsy and I apologise profusely for everything, but the whisky is prefect!


SGP:463 - 90 points.